It's Friday the 13th! This one's extra spooky, since it's also October… How many people are going out to get tattoos today? Before you go, we want to give you more of our Halloween 2017 Staff Picks! We asked staff writers and editors to tell us about something spooky that they love. Before we dive into their recommendations, let's do a quick recap!
Halloween: Today is the last day to get us your pitches for our All Hallow's Eve Site Takeover! Ahhh!
Site Events: On Wednesday, we celebrated National Coming Out Day with pieces from staff writers and contributors about how fandom helps them navigate identity. It was a packed day full of amazing, well-written essays. If you missed out, be sure to catch up!
News: Marvel announced, then canceled a partnership with Northrop Grumman following major controversy during NYCC. Reed broke down the story for us here. Then Disney dropped the trailer for Star Wars Episode VIII: The Last Jedi, which was awesome. (Have you got your tickets yet?) We also spotlighted the Wayward Sisters Anthology Kickstarter!
Interviews: Have you seen the new FOX series Ghosted? Samantha interviewed actor Linc Hand about his role on the show and his Halloween traditions.
Podcasts: Catch a new episode of The Comics Agenda! Plus, we're excited to welcome back The Missfits!
Comics: Greg reviewed Batman White Knight #1, Slam! The Next Jam #2 (after recommending the first issue in our September 15th staff picks!) and God Complex #1. He also reviewed Royal City #6. Josh dove into Life, Death & Sorcery: A Hundred Days in the Future, as well as Sherlock Frankenstein and the Legion of Evil #1. Plus, Samantha gave us an advanced review of Coyotes #1. (In case you missed it, Greg interviewed Coyotes creators Sean Lewis and Caitlin Yarsky here.)
Robert wrote about Michael Cray #1 and Mister Miracle #3. Anelise gave us her thoughts on The Escapists TPB, based on Michael Chabon's The Amazing Adventures of Kavalier & Clay, as well as the indie comic White Ash #1. Samantha also reviewed Spectacle #1 and the Adventure Time 2017 Spooktacular. John told us about Gotham City Garage #1 and Nico caught up with Sam Wilson in Falcon #1. Then Stephanie learned cool new things in Science Comics: Sharks and gave us an advanced review of Cucumber Quest 2, due out in February.
Movies & TV: Christoph gave us his thoughts on the new IT movie and wrote a letter to The CW's Arrow. Cameron reviewed My Little Pony: The Movie, while Shanicka and Samantha continued with season two of Shadowhunters. If you're attending Toronto After Dark, don't miss these 10 films!
Video Games: Jameson gave us their thoughts on the indie game/visual novel, Butterfly Soup. Meanwhile, Ryan checked out the beta for Star Wars: Battlefront II.
Other Stuff: Scout launched a new column, Tabletop Therapy, talking about tabletop games with players who use them as a means of coping with mental illness. KJ also broke down a lifelong crush on Obi-Wan Kenobi. Plus, Josh told us some artists to watch for this year's #Inktober and Samantha made an easy list of must-have Halloween flair.
Heck yes! Now let's see those October 13th staff picks!
---
Cameron's Spooky Pick of the Week: My Halloween pick would be the David S. Pumpkins Halloween Special, set to air on October 28. I honestly didn't think much of the original SNL sketch featuring Tom Hanks but the more I thought about it, the funnier it got. When he randomly showed up again during a completely unrelated sketch months later, I remember laughing for several minutes straight. I don't know what to expect and for all I know, the animated special will completely ruin the character but I don't care, I'll watch it anyway.
---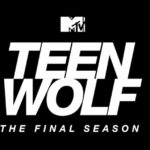 Christoph's Spooky Pick of the Week: Fear. Terror. The Unknown. Police Brutality. Losing Friends. Majority vs Minority. Weapons. Moving On. Life Changing. Fear can be a motivator, a teacher of some sort to be overcome. But there are two sides of the coin. Because sometimes we do unimaginable things out of fear. It's like the Joker said: "All it takes is a little push!" And all hell breaks loose.
I am putting aside possible plot holes, conveniences or missed opportunities. They are not the point. Not here. Not now. The point is: fear as the big bad villain in the final ten episodes of Teen Wolf just works. The phrase "face your fear" is very well-executed during the last episodes. I was afraid for our characters. Who would survive the endgame? It was brutal. Paranoia inflicting. The whole town united, armed and ready for seemingly everything against their enemy: everything supernatural.
You don't know what people are capable of doing. You don't know who you can trust anymore. You don't know what methods they come up with next to expose you. To force you out into the light. This idea of a majority united against a minority. A minority that is different. A minority that is not easy to understand. Because to understand it, you would have to face your fear. But that is not possible. Not here.
I watched the final season of Teen Wolf over the course of four days. In this dense atmosphere, the storyline works really well. Not much time passes in the show, which makes it just more shocking. If you can ignore some minor flaws, it is a magnificent finale. The end of a journey and the beginning of something new.
---
Ryan's Spooky Pick of the Week: Junkenstein's Revenge!! This event is a cooperative brawl that's part of Overwatch's Halloween Terror event. The Player Versus Enemy combat is a great distraction from the competitive march through season mode. In addition to the four hero mode of last year, Blizzard has also added Endless Junkenstein's Revenge, where after 12 waves of enemies you enter Bonus Waves, which get increasingly insane. This is all on top of new cosmetic items that are packed into Halloween themed loot boxes. The event runs from October 10th to November 1st, so here is hoping you get that sweet skin you wanted.
---
Shanicka's Spooky Pick of the Week: I recently watched the Rob Zombie remake of the Halloween movie and I can't stop thinking about it. I don't how or why I never saw it. 2007 was a wild year for me. I guess I was lost in a haze of kohl eyeliner, emo bangs, and MCR concerts….
I'm far from a horror film buff or purist and I don't remember how the remake was received by critics. But, I thought it was incredibly well done. In particular, I appreciated Zombie's decision to focus more on Michael's earlier, formative years. Something about seeing that dead-in-the-eyes teen made the film even more chilling.
---
Stacy's Spooky Pick of the Week: My pick this week is Leaving Megalopolis by Gail Simone and Jim Calafiore. Megalopolis was once a city of colorfully clad superheroes who protected the people and did good, but after an epic battle with some… thing, all the heroes have gone completely insane. They have decimated the community and now terrorize the survivors that remain. A lone police officer leads a band of survivors in a desperate bid to escape. When you're trapped in a decimated metropolis surrounded by homicidal demigods, is the hope of escape just another worn down, torn up fantasy?
Mixing superheroes and horror can be a dicey prospect as horror stories are generally about being powerless and superheroes are inherent power fantasies. Simone and Calafiore neatly sidestep the issue by making the superheroes themselves the horror element, and they are at once familiar and unsettling. If you're looking for a twisted mix of The Walking Dead and Justice League Unlimited, you need to get into Leaving Megalopolis. Of course, getting in is easy. Getting out, though…?
---
Want to tell us what you're loving this week? Sound off in the comments or let us know on Twitter and Facebook! Your responses might be featured on our social networks! Have a great weekend, everyone!