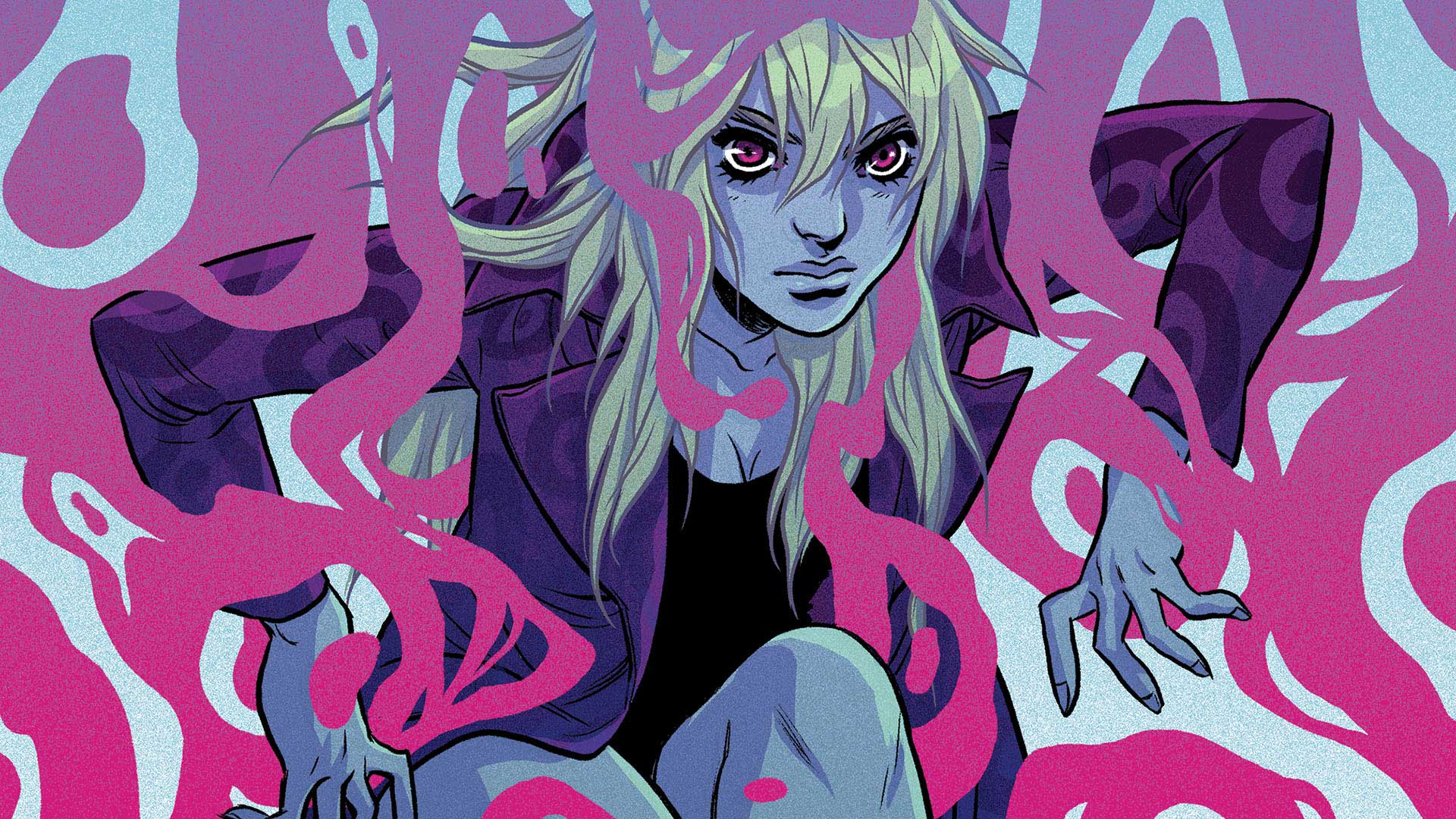 Shade the Changing Woman #5
Writer: Cecil Castellucci
Illustrator: Marley Zarcone
Colorist: Kelly Fitzpatrick
Inker: Ande Parks
Letterer: Saida Temofonte
Cover Artist: Becky Cloonan
Publisher: DC's Young Animal
Review by Anelise Farris
In the last issue, I said that madness was "in the water." Here, in Shade the Changing Woman #5, that water is definitely rising. And, as if a madness overthrow wasn't enough, Shade is having a hard time feeling anything about this disaster-in-the-making. Our literally heartless Shade is unable to muster up any sort of emotion at all. So, if Shade has no feelings for earth and its inhabitants…what's a world to do?
While this issue begins in the same vein as the past couple of ones–Shade trying to adjust to her new heartless self–there is a whole lot more plot development at work in Shade the Changing Woman #5 than we've seen in a few issues. Lepuck attempts to return Shade's heart to her. River and Teacup struggle to survive the alien-human war. And, Megan reappears–just not quite in a form you might expect.
In terms of writing and art, this series has been top-notch from issue #1. And here, it is no different. The poetic, more lyrical, narration is juxtaposed beautifully with more simple phrases and realistic dialogue. Similarly, the art continues to excel in all areas. There is the signature pattern play and bright colors, as well as some really interesting panels. One of my favorites involves Shade with a Cerberus-like head, with her different feelings vying for control. The last page, however, is my absolute favorite. It is so weird and whimsical and has a really cool rock n' roll vibe–which maybe is a good summary of the whole series.
Verdict: Buy it.
Thoughtful and gorgeous, Shade the Changing Woman #5 deserves your full attention.