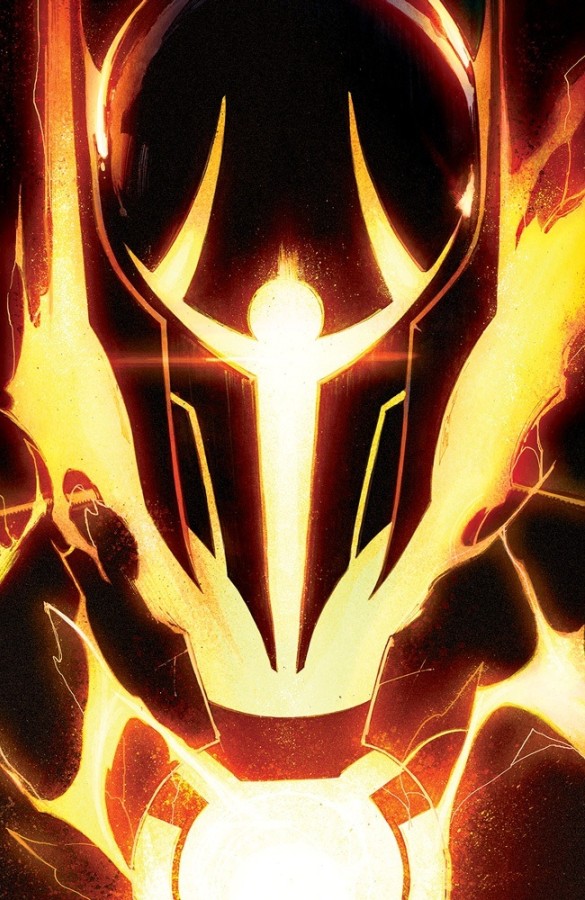 Marcus Bell is the superhero known as Rogue Sun. He has been protecting New Orleans for a long time. So long, that residents do not fear criminal elements anymore. Well, we should say had been protecting New Orleans, because Marcus Bell is dead. So, is Rogue Sun #1 the shortest comic series ever? Of course not. Marcus Bell has a replacement … who may not be ready for the job. 
The concept behind Rogue Sun #1 is not an unfamiliar one. After the introduction where we see the original Rogue Sun killed by an unnamed villain, we meet Dylan Siegel. Dylan is your typical angsty teenager who is a jerk to most around him. He and his mother have been on their own since Dylan's dad walked out on them years ago. When he learns of his father's passing, Dylan could care less. However, at his father's will reading, Dylan learns the truth. It turns out his father is the hero Rogue Sun, and in his death, he left Dylan the Sun Stone. 
Although the concept is familiar, Ryan Parrot is able to breathe some new life into it. Instead of deserving empathy, Dylan is a bully. He is mad at everyone and takes it out on those around him. When he finds out about his newly acquired power, he is excited. However, instead of wanting to help the world, he wants to use it as a golden ticket for himself and his mother. 
Not much is revealed about the circumstances of Rogue Sun's power in this first issue. Since Dylan is unaware of how his power works, he and the reader will learn together. This provides Parrot an opportunity to explore these newly acquired powers without the risk of being exposition-heavy. While Dylan is the main focus of the first issue, several other characters are introduced–each playing an important role. This signals to us that Parrot has a clear plan for the future, which invites readers to become invested in the story.
The art by Abel is well done. The character designs are unique with familiar elements built-in. The Rogue Sun suit design has a knight feel to it, which is proper for a character who swoops in to save the day. The dark colors of the suit paired with the red energy seeping from the seams supplies both colors and shadows. It adds a depth to the art that is often missing from modern comics. It also creates a focal point that guides the eyes from one position to the next. In addition to drawing engaging action panels, Abel also creates emotion that jumps off the page. Facial expressions drive home the motives of several characters–hinting in particular that one could become a potential rival of Rogue Sun.
Rogue Sun #1 is a solid introduction issue. It's deep in character development while not weighed down with semantics, and the hook at the end makes you want to come back for more.