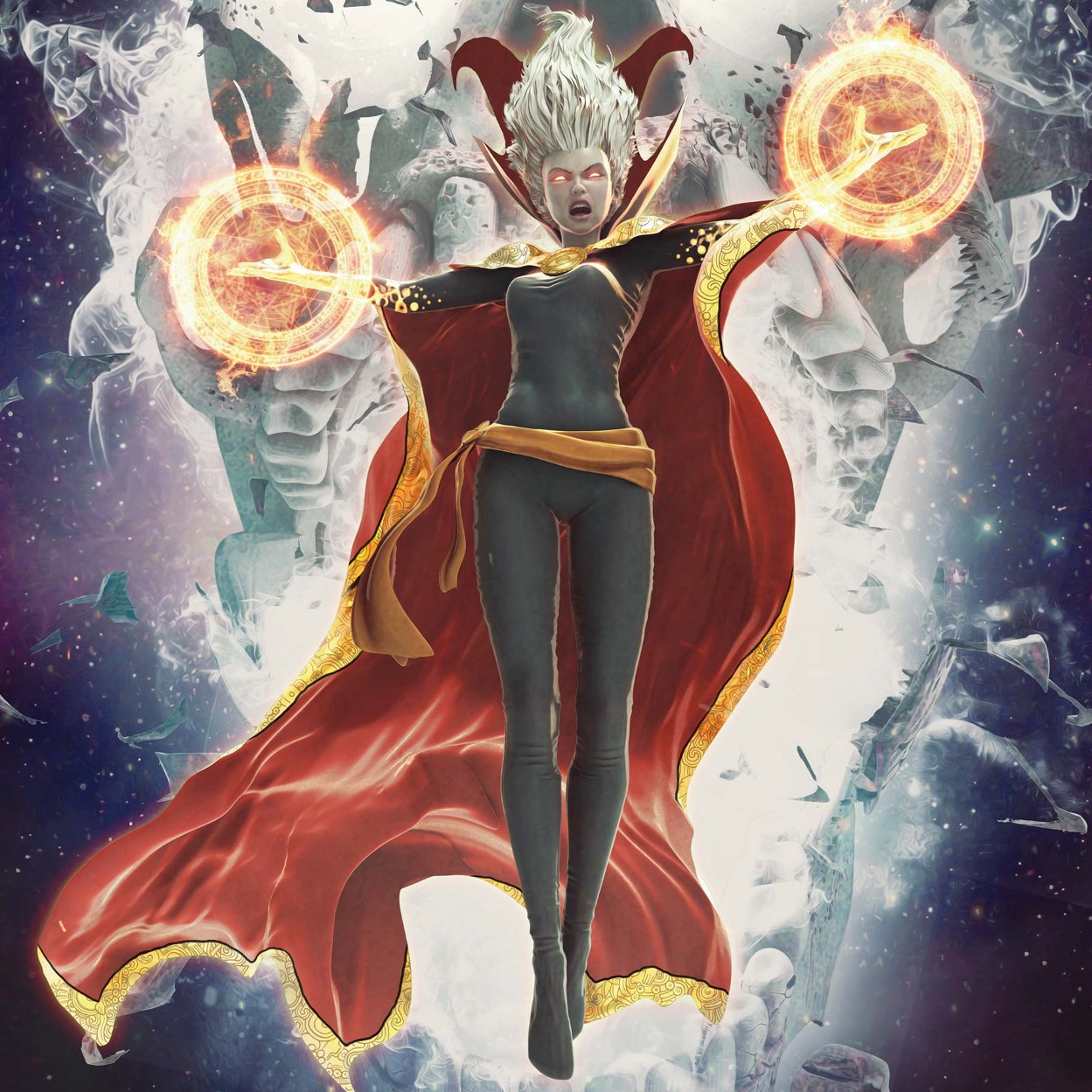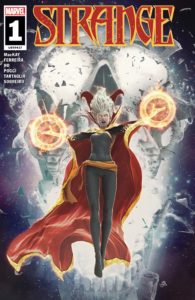 A new Sorcerer Supreme rises in Strange #1, and she's dead set on her goal of bringing the last guy back to life.
With Stephen Strange gone (for now) and the world left defenseless against the forces of dark magic, it's time for a new Sorcerer Supreme—and her name is Clea. Fans of the character already know that familiar name, but for those who don't, she's an extra-dimensional entity who just so happens to be the niece of Dormammu and Stephen's estranged (heh) wife.
After the events of The Death of Doctor Strange, she's taken it upon herself to claim her deceased partner's title. But she's not looking to remain in the role for very long; she's dedicating herself to the cause of resurrecting Stephen, no matter the cost. This doesn't go over well with some people, for reasons both petty and cryptically unknown.
As first issues go, Strange #1 succeeds in conveying what the stakes are, what the tone of the series will be, and what to expect moving forward. It also manages to deliver enough action to keep it from feeling stagnant or like it's telling more than it's showing. 
Writer Jed MacKay introduces a new antagonist, Harvestman, but we aren't made privy to his whole deal or why he's putting himself in opposition to Clea. There's also a specific plot point that will surely set up some zombie-tastic cameos throughout this story, including one fairly notable return on the final page cliffhanger. As for Clea's characterization, she's most definitely not Stephen, but no less a Strange by her conviction or even by name as she adopts his surname as her own in the issue. Clea is always a character I've been interested in but hasn't shown up much in recent comics, so I'm intrigued to see how she develops over this series.
MacKay's script also gives penciller Marcelo Ferreira more than enough material to work with, especially as concerns the mystical with all sorts of magical creatures and fantastical action to depict. I wouldn't describe this first issue as "horror," but some of the imagery leans into the macabre in an intriguing way that perhaps befits the circumstances around Clea's promotion. But most of all, this series continues to feature Stephen's ghost dog Bats, and that's what we really want to see.
Strange #1
Credits
Writer: Jed MacKay
Artists: Marcelo Ferreira (penciller), Don Ho with Roberto Poggi (inkers)
Color Artists: Cartalgia with Felipe Sobreiro
Letterer: VC's Cory Petit
Cover Artist: Björn Barends
Credits (cont)
Editor: Darren Shan
Publisher: Marvel Entertainment