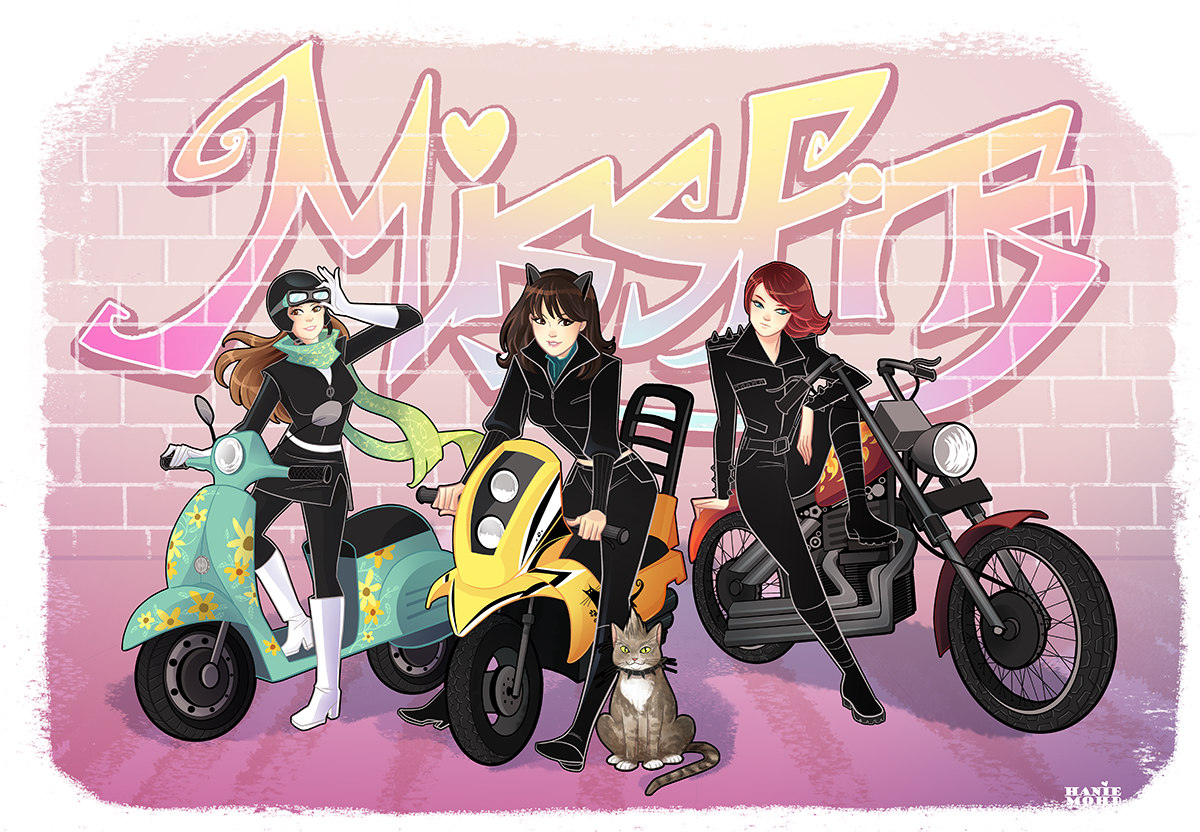 The Missfits Episode 13: Missfits Talk Misfits
Missfits Talk Misfits
The Everything Gets Derailed Show
GET IT? Missfits talk about Misfits? I know, we're hilarious. But yes, this week's podcast is all about the E4/BBC (if you're in North America) series, The Misfits. Mara steps out and is replaced by a very talkative cat while Stephanie and Melissa are joined by 50% of the Talking Comics news team, Courtney Key and Missfits fan extraordinaire, Angela Fowler.
Spoilers: the ladies get super derailed throughout the show. Like a lot. But hopefully in a super endearing kind of way? Maybe? Hopefully? We like to think so.
Before we talk Misfits and answer a few listener questions though, the first half of the show introduces our new guest Missfits and there is much discussion about TV and the fall shows that we're excited for… and other stuff because DERAILED.
Of course there's also the good old recommendations section and the things the ladies are digging this week are: Bob's Burgers, Manfeels Park, The Wicked + The Divine, Child of Light, Lucifer, Only Lovers Left Alive, Brooklyn Nine-Nine and Velvet.
OH! And the lovely people over on Paper Droids wrote a nice thing about us. Check it out here! AND just in case you'll be in Malta come November 29 and 30, check out Malta Comic Con where Stephanie will be a GUEST! Look here!
The Missfits are:
Stephanie Cooke – @hellocookie
Mara Wood – @MegaMaraMon
Melissa Megan – @LissaPunch
The Missfits on Twitter – @The_Missfits
AND our email is podcast@the-missfits.com