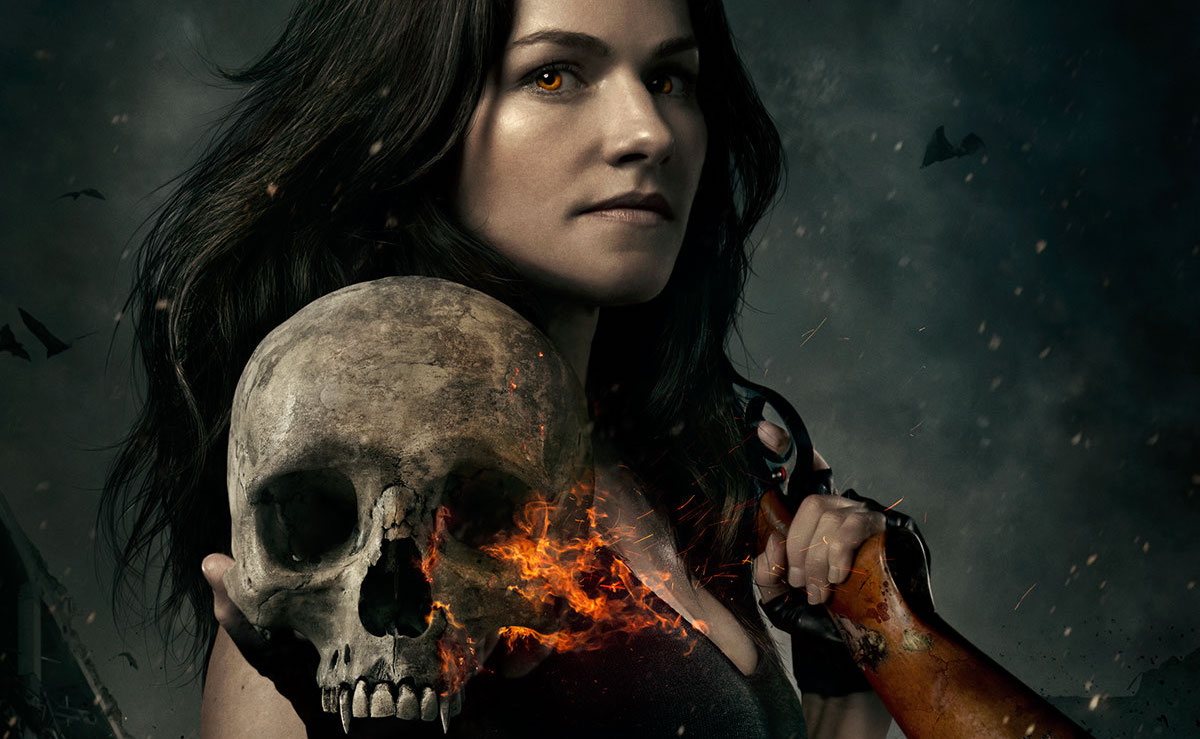 Van Helsing
Showrunner: Neil Labute
Cast: Kelly Overton, Jonathan Scarfe, Christopher Heyerdahl
Network: Syfy
Season Premiere – Friday, 9/23 at 10PM
Review by Insha Fitzpatrick
Syfy brings back another classic tale and this time it's all about vampires and the apocalypse.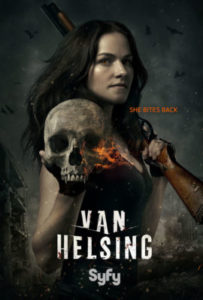 Do you guys remember Van Helsing? If not, don't worry, I'll help you out. Van Helsing is a vampire hunter, but also a professor in medicine, philosophy and letters. He was brought to life by Bram Stoker in his ultra famous book Dracula. In the novel, Van Helsing is sought after to help with Lucy, the woman who is the victim of Dracula. Van Helsing has had many adaptations, but the most famous one is the infamous Gabriel Van Helsing, played by Hugh Jackman, in the movie Van Helsing (2004) and Van Helsing: The London Assignment. Other famous adaptations of this famous character have been played by Anthony Hopkins (Dracula, 1992), Edward Van Sloan (Dracula, 1931) and David Warner (Penny Dreadful, 2014).
Syfy has been gracious enough to send us the first three episodes of their new series, Van Helsing, premiering tonight (9/23) at 10PM in a double episode launch. Van Helsing focuses on Vanessa Van Helsing, a descendant of the Van Helsing line, but with a bit of a twist to it. Vanessa has stayed asleep during one of the biggest events that could happen to the world. "The Rising" has plagued humanity and turned them into vampires that are hell bent on feasting any way possible. A twist to this story is that Vanessa's blood may hold the key to both humanity and vampire kind. Why you ask? Because Vanessa's blood can turn vampires back into humans.
Have I gotten your attention? Yes? Awesome!
Van Helsing is another scripted show reimagined for Syfy. With shows like 12 Monkeys (2014) and Dark Matter (2015), their scripted shows are capturing different kinds of imaginations. This reimagined tale very much holds it's own. The show puts me in the frame of mind of Wynonna Earp, but also the reimagined fairy tales that Syfy was known for for awhile, such as, Tin Man (2007) and Alice (2009). I know that's a weird comparison for them, but it has that type of feel to it. I can't talk spoilers, but I will tell you ahead of time that it comes off very slow at first, but once everything picks up, it may be worth the while.
There's a couple of things to talk about within this series. The pacing, the story and characters are all something that caught my attention. Syfy shows always take an episode or two to fully get into, but this show had me by the second episode. It was in the spirit of how long it took me to get into Wynonna Earp, but when it got going, it took off for the better. Van Helsing has that same type of pacing. It starts off slow at first, building into the world and story within "The Rising", how we even got here and where do we go from here.
The story for this show is all around creative and overall entertaining and frustrating at the same time (which is actually a good thing). For some reason, the setting, time and place of this show wasn't what I expected, but I'm ecstatically happy that it's what it is. Apocalypse stories are almost played out by this point. They can go really right or really wrong within the context of a show, but with Van Helsing, they get it right in the best way they know how. It's a survival story with an apocalyptic setting and that's the best setting for it.
The cast of ensemble characters are both frustrating and awesome. Considering they're in an apocalypse, it's perfectly understandable why frustration happens with some characters, but these characters are that way in a way we can definitely understand. We're introduced to some of our key players from start, we know only a little bit about them, but overall not overwhelmed by them. The story of it all revolves around Vanessa and her struggles to figure out who she is within this story and honestly, that's the best part.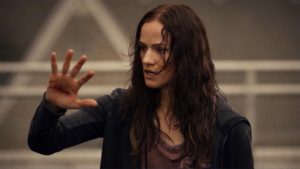 Syfy continues to do an amazing job putting their female characters into focus and upfront. Within this show, they do a great job with Vanessa Van Helsing. I couldn't take my eyes off of Kelly Overton as Vanessa. First, let's state the obvious, she's absolutely stunning. Second, she's just the best choice to play this role. She's dynamic and it's always fun to see a female play the role of a character that has been male for a very long time. Kelly Overton takes this role and makes it hers. Vanessa has a lot of important characteristics within the story. She's strong, vulnerable, beautiful, brave and lost. She's completely unaware of her powers and affect on people, but when they come into focus, she's ready to jump headfirst. She plays a woman that has lost a lot including time, her family and friends. She's in a world that has changed for the worst and it's unclear to her how she can actually help anyone and why they kept her alive. Vanessa's presence weaves this story together. You won't be able to take your eyes off her and you'll want to know more about her.
The Verdict:
Watch It and Wait and See. There's a lot of good things about Van Helsing that you definitely want to look out for. The most important thing is watching the journey of Vanessa finding out about who she really is. She is the catalyst to this show and it's going to be very exciting to discover what else she can do after these first two episodes. Stick around to Episode 3. I have a feeling it's only gonna get better from there.
Van Helsing premieres tonight (Friday, 9/23) at 10PM in a double episode premiere.