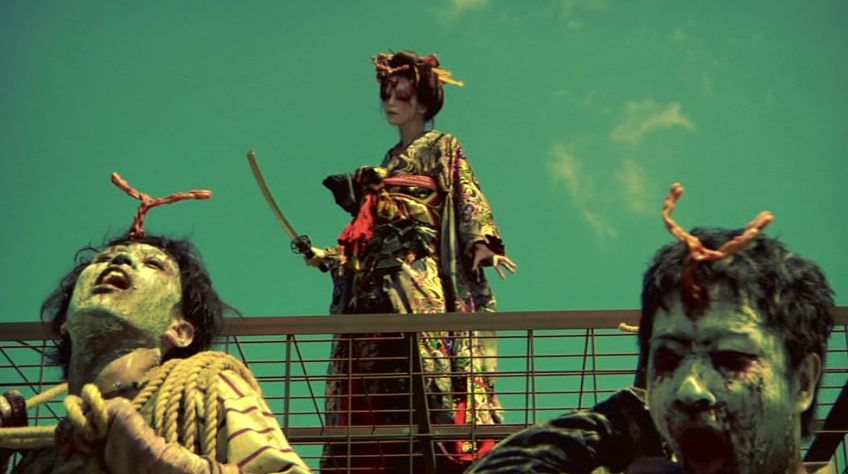 For me, zombie films are a genre in themselves. Zombie films have grown more and more popular over the years and with the television shows such as The Walking Dead, zombies are not going to die out anytime soon. Everyone has their favourite zombie film (Dead Snow, all the way) and I bet after every zombie film you and your friends have a very deep and detailed discussion on how you will survive a zombie apocalypse!
With so much hype circulating around the new Korean Zombie Movie Train to Busan I've been frantically trying to put together a selection of the most renowned and bizarre Asian zombie movies around. Here I present to you some of the Asian zombie films out there with synopsis. Any film name that has an * next to it means I shall be reviewing the film in the near future. Keep your eyes peeled for those!
Big Tit Zombies*
This film is already in my 'to watch' pile at home. It looks so quirky and fun and I cannot wait to review it for you guys!! The plot follows a medieval Book of the Dead being discovered in the catacombs that are under a small town strip club which is discovered by four girls who work there. When one of the girls raises an army of the undead, the rest of the girls must destroy each and every zombie in order to save the world. The film stars several known faces from the Japanese adult film industry, most notably Sora Aoi. Check out the trailer below!
Meng Gui Xue Tang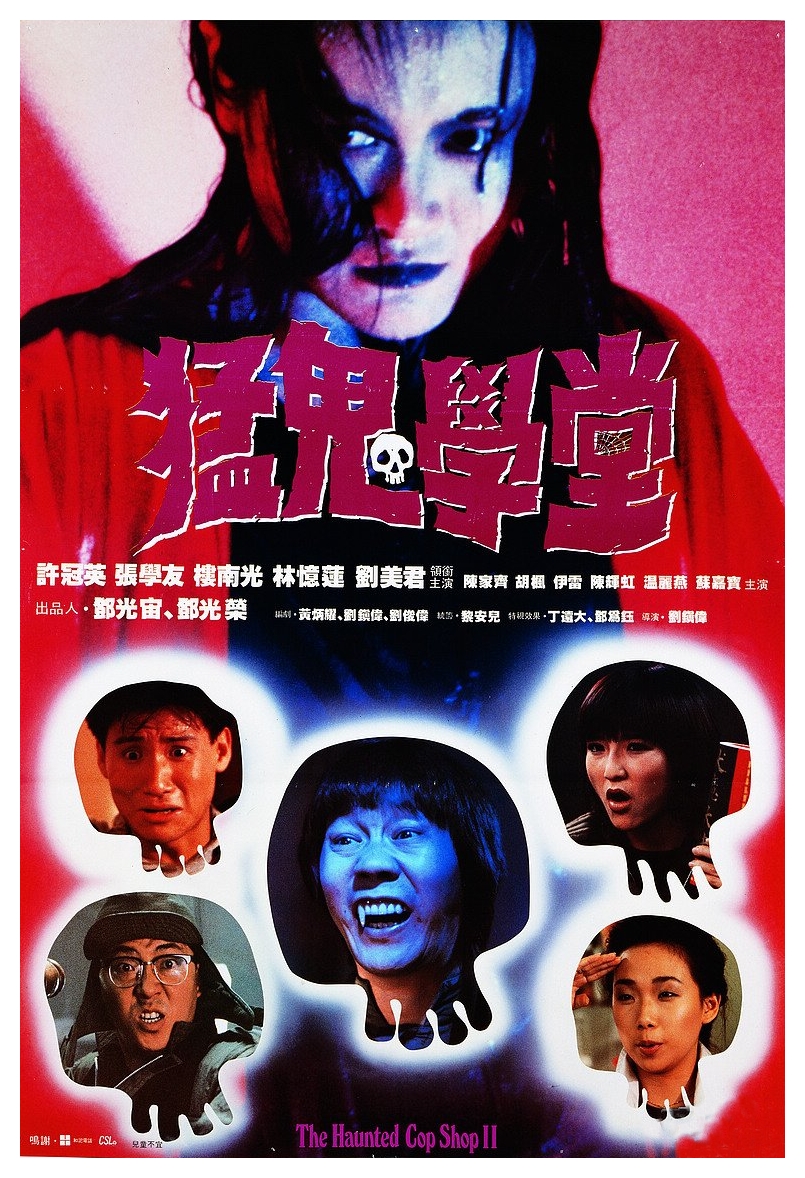 This film came to my attention from another zombie film list. I can take or leave slapstick comedy, but I'm more than happy to give this film a go! The film takes place in Hong Kong where a police station is plagued by vampires, ghosts, and zombies, and there's fear that there are more out on the streets. Because of this, the superintendent recruits several police officers to his special unit to tackle the undead and begin their training.
Bio-Zombie*
Described as Hong Kong's answer to George Romero's Dawn of the Dead, Bio-Zombie is said to be a great black comedy/horror film!! Taking place in Hong Kong, a soft drink tainted with bio-chemicals can turn people into flesh eating zombies. A man takes a sip of this drink and stumbles through the night. Woody Invincible and Crazy Bee (two VCD sellers) hit the man with their boss' car. Not quite sure what to do, the bring the man back to the mall with them. Once the mall closes, there are zombies everywhere!! A small group of mall employees must find a way to escape together. Check out the trailer below!
https://www.youtube.com/watch?v=XBUgzFscPWI
Stacy*
Another fun-looking horror/comedy from Japan. Based on the novel by Kenji Ohtsuki, the overall plot is based around 17 year old girls who are all affected by an illness that turn them into Stacies. What this means is that they feel strange and feel momentary happiness, and then turn into the living dead!
 Wild Zero*
This film has Guitar Wolf in it! Aliens are invading Earth and turning people into flesh eating zombies!! Ace, a wannabe rocker who becomes blood brothers with Guitar Wolf find himself caught in the middle of the carnage.
Tokyo Zombie*
I have always been drawn to the DVD cover of Tokyo Zombie. Once I realized in starred Tadanobu Asano I immediately bought it! This is a live-action black comedy where two blue collar factory workers (who also happen to be experts on jiu-jitsu) deal with flesh eating zombies that are plaguing the streets of Tokyo.