Writer: Anthony Del Col
Publisher: Audible.ca
Year Published: 2020
Length: 4 hours and 40 mins
The following review contains mild spoilers.
Audible.ca gathered a stellar and impressive cast for their first foray into the audio drama world. Assassin's Creed: Gold, a 4.5 hour audio drama adventure, dives listeners back into the Assassin's Creed universe, with both new and returning characters penned by Anthony Del Col.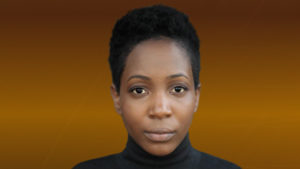 Gold introduces us to Aliyah Khan (voiced by Tamara Lawrance), a street hustler who finds herself in a tight spot trying to pay back her personal debts, without much success. She is soon recruited by Gavin Banks (reprised by voice actor John Chancer), leader of the Assassin Brotherhood and father of the late Desmond Miles. From there, it is a quick jump into a familiar Animus and the streets of London. Gold's intro isn't particularly invigorating; it follows the traditional Assassin's Creed formula of establishing a setting in the modern-day storyline before taking us into the more alluring world of historical adventure.
Gold really begins to shine once the adventure in the Animus begins, bringing forth amazing voice acting by Riz Ahmed (Omar Khalid) and Anthony Head (Sir Isaac Newton). The modern-day plot has always been the weakest story point of the Assassin's Creed series, and Gold tries to address that with Aliyah narrating her own history and insights. The game doesn't let us stay in the past, aiming to give us more adventure in the modern-day setting. It doesn't always succeed, as the modern story mainly revolves around talking about or getting access to an Animus.
Omar Khalid, Aliyah's ancestor, is a blind assassin. An audio drama is a perfect storytelling fit, filling the gaps between the listener and the world around them and highlighting details that might have otherwise be missed. It also necessitates extra sound effects and explanations that need to fold seamlessly into the narrative. Though he is blind, Omar never allows it to set his limits, even if other characters treat him lesser. It certainly makes for great moments when characters underestimate him, only to be proven wrong shortly after.
Gold has many diverse characters, especially our heroes, and subtly filters these details in through the dialogue. It's a refreshing change from the earlier Assassin's Creed titles where we followed a mostly-white main cast, even within their historical settings. Gold also goes to great lengths to build a compelling lead character in Aliyah. Her narration provides insight into her life and gives her more depth than previous modern-day leads, and I think it makes Gold a far stronger story.
Listeners unfamiliar with the Assassin's Creed universe will have a hard time following the modern-day war between the Assassins and Templars. A lot of the motivation on both sides is reduced to good guys vs. bad guys without much depth, but luckily, that doesn't matter for long, merely serving as a tool get us to the real story in the 1700s. From there, it's an easy enough jump for new listeners to follow Omar's journeys and adventures battling counterfeiters during the Great Recoinage.
The music and sound effects from the Assassin's Creed games are scattered about Gold's storyline, and it makes for a fun game to pinpoint certain sound cues from the games. Thankfully, it never takes away from the immersive nature of the audio drama. Gold is constantly throwing in audio effects and sounds to build its world, and it works impressively well.
Overall, Gold plays out as an engrossing adventure. It has a strong narrative structure, and its characters are compelling and well-written. This Audible.ca drama is certainly is a wonderful addition to the Assassin's Creed universe. We can only hope that Assassin's Creed: Gold paves the way for more adventures in the Assassin's Creed universe and the return of other beloved characters that would be a delight to hear in audio story form.
Assassin's Creed: Gold an Audible Original Drama can be found exclusively at Audible.ca.