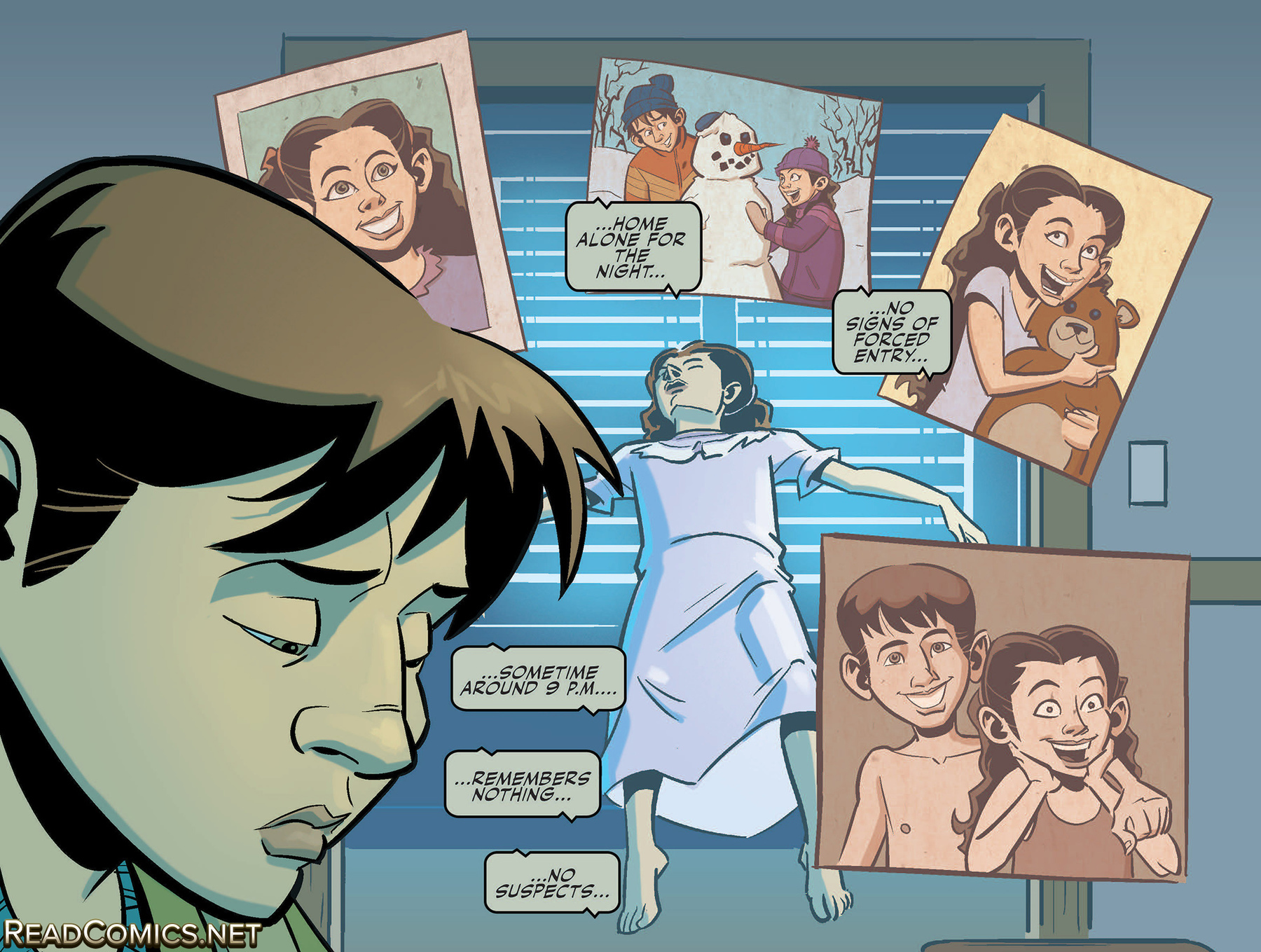 The X-Files: Origins #1
Publisher: IDW
Story by: Jody Houser and Matthew Dow Smith
Script by: Jody Houser (Mulder) and Matthew Dow Smith (Scully)
Letters by: Dezi Sienty
Art by: Chris Fenoglio (Mulder) and Corin Howell (Scully)
Colors by: Chris Fenoglio (Mulder) and Monica Kubina (Scully)
Cover Art by: Chris Fenoglio and Matthew Dow Smith (Mulder)
Corin Howell, Matthew Dow Smith, and Chris Fenoglio (Scully)
Review by Anelise Farris
The X-Files has held an important place in pop culture for the last twenty-something years, and when the six-episode tenth season aired in 2016, the fan base of The X-Files has only continued to grow. The X-Files is not simply a television show, however, as it has spawned video games, novels, films, and comics. Despite all of the attention Mulder and Scully have received over the years, details about their childhoods have remained, for the most part, concealed. What were Scully and Mulder like as children? What events in their childhoods prompted them to choose the careers that they did? Was Scully always so serious and Mulder so curious? This is what makes The X-Files: Origins mini-series by Jody Houser and Matthew Dow Smith such an exciting read as it introduces us to our favorite FBI agents as teens.
As Scully and Mulder have not yet met, readers get two adjacent stories in The X-Files: Origins #1. Mulder's plot begins (as those familiar with the show might expect) in Martha's Vineyard in 1973. Mulder, age 12, is home babysitting his younger sister Samantha when she mysteriously disappears. Mulder is haunted by her disappearance, and he becomes determined to figure out what really happened. His determination lands him and a few friends in the woods one dark night where fun and games leads to the unexplainable.
On the opposite coast, in California, 1977, Scully is 13 years old. Having just moved from Maryland, Scully is dealing with the difficulties of finding new friends and becoming familiarized with her new home. As with Mulder's story, tragedy strikes and Scully begins questioning her Catholic faith: why do bad things happen to good people, does everything happen for a reason, etc. Meanwhile, something is underfoot at her dad's Navy base, and Scully finds herself in the middle of a dangerous conspiracy.
The art is cartoonish and has a retro-vibe that fits quite nicely with the 1970s world that we are in. The first person narration is fantastic, and the way the speech bubbles are clearly differentiated between thought and dialogue is smart. Although this is a comic that seems to be targeted at a young audience, it manages to effectively balance lighthearted suspense with heavier issues as both Mulder and Scully are processing death and grief in very individual ways.
Verdict:
Buy it! This is a comic that will be enjoyed by the young and the old alike. And, while fans of The X-Files will appreciate the nods to episodes in the series (particularly when we see Scully interacting with her siblings) and a well-written origin story, familiarity with The X-Files series is not necessary. In fact, this starting point might be just the entry you are looking for, and you can even download Chapter 1 for free!