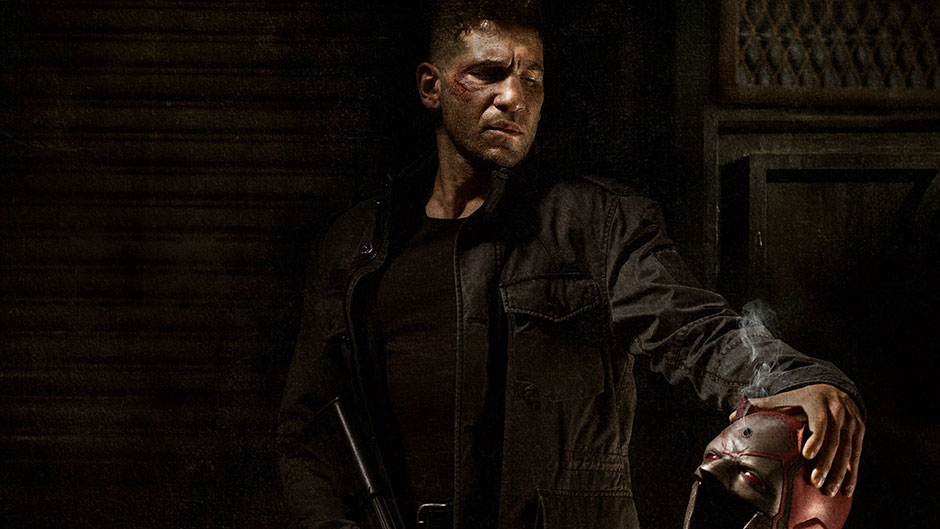 One Batch, Two Batch, Penny, and Dime…
Well it is official, Netflix has announced they will be creating another MCU spinoff based on everyone's favorite dispenser of justice, The Punisher.  There were talks about a possible Punisher spinoff this past summer but, with the success of Jon Bernthal's portrayal of the character, it seems they have made their plans definite.  Bernthal will reprise his role as the antihero Frank Castle, aka the Punisher, and the show is picking up writer and executive producer Steve Lightfoot (Hannibal) as the showrunner.
"We want to thank the fans who are clamoring for more of Jon's stunning and powerful performance as Frank Castle from 'Marvel's Daredevil,'" said Executive Producer/Head of Marvel Television, Jeph Loeb, "Now combined with Showrunner Steve Lightfoot's compelling writing, we're thrilled to bring 'Marvel's The Punisher' to Netflix."

"Jon hooked our global audience with his performance as Frank Castle from the moment he stepped on screen in 'Marvel's Daredevil,' and we are looking forward to seeing more of him in this role under the vision of Steve Lightfoot," said Cindy Holland, Netflix Vice President of Original Content.

"For me, the complexity and unpredictability of Frank Castle make him an incredibly compelling character and I couldn't be more excited to dive into his world," said Executive Producer and Showrunner, Steve Lightfoot. "After watching Jon's performance in 'Marvel's Daredevil' I could not be more excited to be working with him to further develop and progress the story of this anti-hero in a show of his own."
This will be the fifth solo Marvel movie in the Netflix lineup which comprises of Luke Cage, Iron Fist, Jessica Jones, and Daredevil and it is yet to be seen whether or not Bernthal will be added to the Defenders' cast list.  Little else is known about upcoming show.
To see more of Jon Bernthal and the Punisher, check out Season 2 of Daredevil currently steaming on Netflix.
To see a Punisher teaser trailer, check out @netflix