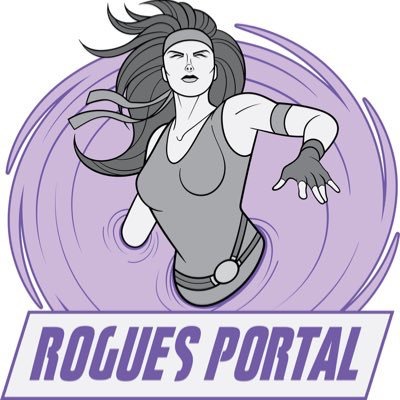 Staff Picks – Week of September 16th, 2016 
The end of the week is here! What are your plans this weekend? Going to read a few comics? We have reviews up for Black Panther #6, Wonder Woman #6, Briggs Land #2, Flintstones #3, The Fix #5, and Animosity #2. Want to see a movie, we also have reviews up for Hell or High Water and Blair Witch! Check our reviews for you go and spend your hard earned money! Finally you should also take time out and listen to the first episode of The 5 People You Meet in Hell, a radio play that our very own Stephanie Cooke and Billy Seguire has put a lot of work into.  Download it off of iTunes and give it a listen.  Now boys and girls, it is time for the Staff Picks. You know the drill, let's get to them!
---
Amelia's Pick of the Week – My staff pick of the week is the Cool World original soundtrack. Cool World is a movie from 1992 starring Brad Pitt as a young, returning army vet and Kim Basinger as a sexy cartoon. It's (supposed to be) a darker and sexier Who Framed Roger Rabbit. It's one of the worst movies you'll ever see! Seriously, do not watch this movie! However, the soundtrack is fantastic! A crooning David Bowie kicks off the album and it moves on to thumping 90s electronica. Some are slow and sensual, some fast and heavy. All of them are 100% better than the movie they were collected together for! The story suffered when Kim Basinger decided she wanted the original horror vibe toned down so she could watch the movie with sick kids (that's a true story, look it up) and it should be avoided like the plague. The Cool World OST though, is an hour of pure jams! Electronica fans should check it out!
---
Rhian's Pick of the Week – My pick for this week is one of Shonen Jumps' most famous manga's Gintama! I cannot get enough of it at the moment!! Gintama is a Japanese manga written and illustrated by Hideaki Sorachi and was serialized in Shueisha's Weekly Shonen Jump. The manga in set in Edo which has been conquered by aliens named Amanto, the manga follows everyday life from the point of view of samurai Gintoki Sakata, who works as a freelancer alongside his friends Shinpachi Shimura and Kagura. The manga is also considered as sci-fi, historical, comedy, slice of life and parody.
I'm currently watching the anime and I am hooked. Some episodes are just hilarious and the jokes are delivered fast and furious while other episodes has you stopped in your tracks!! I've never felt more emotionally involved in an anime before! I'm currently on episode 105, so I have over 200 episodes, 3 specials and a feature film to watch before I've caught up with the new series!!  It has also been confirmed that there will be a live action of Gintama being released in 2017!!! I cannot wait!!
---
David's Pick of the Week – My pick of the week is Captain America: Civil War. I'm sure a majority of you, like me, rushed out to the theater to see Captain America and Iron Man go toe to toe. But as of this past Tuesday, we can bring the film home to enjoy!  I am a steelbook junkie, so I was lined up first thing to get my copy before they all sold out.  Most of you know the plot. With fear of the collateral damage the heroes have caused, the government pushes for the Hero Registration Act, a law that limits the heroes' actions.  This causes a divide in The Avengers, mainly putting Iron Man who is for the act, against Cap who is firmly against it.  The Blu Ray has some cool extras including the making of the film, Captain America and Iron Man's Road to Civil War, a sneak peek of Dr. Strange, gag reel, as well as deleted and extended scenes.  Most important of all…..no one named Martha.
---
Michael's Pick of the Week – My staff pick this week is Popstar: Never Stop Never Stopping, which was released on Blu-ray and digital this week. The film is from The Lonely Island (Andy Samberg, Jorma Taccone and Akiva Schaffer) and will hopefully become a bit of a cult classic like their first film, Hot Rod. Popstar is a musical mockumentary and lives up to the legacy of This is Spinal Tap, which is a big bar to clear. The Lonely Island have always excelled at weird, oddly specific songs which aren't afraid to exaggerate past any point of common sense, and Popstar is no different. Standout tracks include "Equal Rights", "Mona Lisa" and the insane "Finest Girl". The story itself is a classic showbiz story elevated by a game cast and a surprisingly nuanced performance by Samberg, who mashes up Justin Bieber with a hint of Matt Saracen from Friday Night Lights. The jokes come quick and the film moves at a steady pace so it's worth giving it a shot. Popstar also takes advantage of the solid comic-timing of Ringo Starr, so it has that going for it too.
---
Billy's Pick of the Week – After a few months of on and off searching for a decently priced copy on eBay, I finally did it. I found what many have called the definitive version of Tetris in the 2006 DS game Tetris DS. Yes, I know Tetris is literally everywhere and I didn't need to spend money on it at all to enjoy putting falling blocks into neat little rows, but Tetris DS is special. Tetris DS is made by Nintendo. Not only does this mean that I get to play Tetris while Mario & Link cheer me on in all of their 8-bit glory, but it has the polish that have made Nintendo games feel so fun to play for so long. Every character in Tetris DS represents a different mode. So, yes, while I could play the original version of Tetris, Nintendo has used the basic game mechanics to create games as varied as a game of tug-of-war to a space shooter. Yes, it's Tetris as a space shooter in the Metroid levels. It's simple, it's definitely fun, and even though it's a DS game, my 3DS XL plays it just fine. If only I could justify ever taking Animal Crossing out of the cartridge slot.