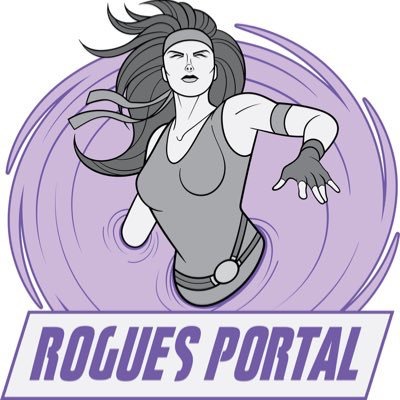 Staff Picks – Week of July 8th, 2016
It's Friday! If you've been following us, (and why wouldn't you be?) then you know what time it is!  It's time for our Staff Picks of the Week! Each week, a select few of us from the staff of Rogues Portal shares with you what's been keeping us entertained recently.  We hope in sharing that we help find you something that normally wouldn't be on your radar. So sit back and enjoy our picks of the week!
---
Ryan's Pick of the Week – My pick of the week is Summer Games Done Quick! The twice annual Games Done Quick charity event has been running all week, and as always, it is a great time. Games Done Quick is a speed running event where gamers from around the world complete games as fast as they can. During the marathon they take donations for raffle prizes, with all proceeds going to a charity. For this event, they are donating to Doctor's Without Borders, and donated $1,216,304.02 during Awesome Games Done Quick earlier this year. The event runs for 168 hours straight and continues into Saturday. The game list is insane as always. Super Metroid in 48 minutes? Check. Ocarina of Time in 3 hours and 45 minutes? Check. Kirby's Dream Land in 14 minutes? Sure. Barbie Game Girl in 9 minutes? Awesome. Mickey's Mousecapade in 9 minutes? Hell yeah! Most runs are glitch filled insights into games we know and love, so there is always something to learn. Did you know you can dodge a Blue Shell in Mario Kart: Double Dash? It requires you to activate a microboost during a one frame window, but it can be done. Games Done Quick is a great foundation to support and has something for gamers of every creed. Check them out here!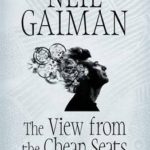 Stephanie Pouliotte's Pick of the Week – I'm nearly through The View from the Cheap Seats: Selected Nonfiction, Neil Gaiman's first nonfiction publication — a collection of essays, introductions and speeches he penned over the course of his illustrious career as a horror, fantasy and sci-fi writer. It's a fascinating read for anyone who's a fan of Gaiman's work and his distinctive wit and playful style keeps the more academic pieces accessible. He comes off rather clever and bookish, and very proud of it. It's that enthusiasm for reading and writing, for creating and collaborating that engages the reader throughout this patchwork of essays, which isn't assembled chronologically. Instead, the book finds its own way, revealing the threads between these moments in Gaiman's life when he spoke candidly, emotionally, and with true conviction about the importance of libraries, of stories and the people who write them. I remember watching his "Make Good Art" commencement speech for the University of the Arts back in 2012 and was happy to see it included in its own dedicated section (the book is told in ten parts), for me it's the summation of what it means to be an artist. It was always a delightful surprise to open a graphic novel to find that Neil Gaiman had written the forward, my favourite being Love and Death — an Overture from Alan Moore's Saga of the Swamp Thing (which I was surprised was not included, but hey the guy writes a lot). For Gaiman, its just a big conversation and we're all a part of it.
Gregory's Pick of the Week – My pick of the week is X-Men Civil War II.  Since the end of Secret Wars things have not been going well for mutants in general. We know that the terrigan mists that give the Inhumans their powers also kills mutants. The releasing of the mists have caused the relationship to be strained and both sides have a distrust for each other, so when an Inhuman who can see the future arrives, what are the mutants to do? Enter Magneto, who wants to take the Inhuman in and find a way to use him and his powers. The question of course is how are those powers going to be used? Knowing what readers have come to know about Magneto the answer probably isn't as clear or obvious as some people might think. Of course, the actions that he has taken already have already caused further strain not only with the Inhumans but also with some of his fellow mutants and many of earth's other heroes. In just the first two issues we have seen mutants start to take sides including defections from some of their established teams. So what's next? That's something that maybe only Ulysses himself can predict. Do yourself a favor and grab issue 1 & 2 now and be prepared for what is sure to be an exciting ride.
David's Pick of the Week – My pick of the week is the 1995 movie Hackers.  The film stars Jonny Lee Miller and Angelina Jolie. It is about a young boy named Dade that gets arrested by the Secret Service for writing a computer virus. The boy's punishment is being banned from using a computer until the age of 18.  Fast Forward to an older Dade (Miller) and he is up to his old tricks again.  After having to prove himself, he becomes friends with other hackers in his high school. When one of them hacks the wrong system, they discover that another hacker named The Plague is stealing money, as well as has plans to unleash a dangerous computer virus.  This movie isn't outstanding by any means. It's cheesy at times, but really is a fun watch.  The best part for me is comparing the technology then to the technology of today.  They are flashing floppy disks and carrying large pagers. It is amusing to see what was considered "cool" when we were all younger.  So check it out, it is worth a watch and you get to see a much younger Angelina Jolie!
Josh's Staff Pick of the Week – My staff pick for the week is Pokemon GO. The Pokemon Company and Niantic have finally started to release the highly anticipated app across multiple select countries. USA got it Wednesday July 6th, and I downloaded it immediately. Keeping in mind that this is a soft launch and the first official version of the app, I knew that the game would be far from perfect. Nonetheless, I have had a lot of fun with the game, in-between all the server crashes.  Right away the game starts with the newest Pokemon Professor giving the same speech as always to welcome you into the world. As soon as you set up your character and choose your starter Pokemon — I chose Bulbasaur — you're thrown into the world. The game itself is basically your avatar walking on top of a GPS map with some markers and the occasional Pokemon popping up. It's nothing super impressive as of yet, but it definitely shows potential. From there that's where the real fun happens; capturing the Pokemon. Unlike the other Pokemon games in order to catch each Pokemon you don't have to weaken it, simply just have to throw a well timed Pokeball and not miss. Overall the app is still really buggy, but it's a lot of fun and has potential to be so much more.