Welcome to the fourth installment of Shadowhunters Buzz Sessions! Our social media editor, Samantha, and contributor, Shanicka, are watching two episodes every week of the first season of Freeform's Shadowhunters. The series is based on Cassandra Clare's young adult urban fantasy series The Mortal Instruments.
Some background: Shanicka has been watching the series for a while now; Samantha watched the pilot for the first time when they agreed to do this series. Shanicka has not read the books; Samantha has. Together, their knowledge going into each episode is an interesting mish-mash of memory and opinion.
Each Shadowhunters Buzz Session begins in a chatroom while Shanicka and Samantha watch the episodes; then, those chats are transcribed here on Rogues Portal for your reading pleasure (with some points expanded and other, unrelated shenanigans deleted).
This week, they watched Shadowhunters S01E07, "Major Arcana" and S01E08, "Bad Blood".
WARNING: There will be spoilers for the series (duh) and the books! Proceed with caution! There will also be some swearing, because that happens.
S01E07, "Major Arcana"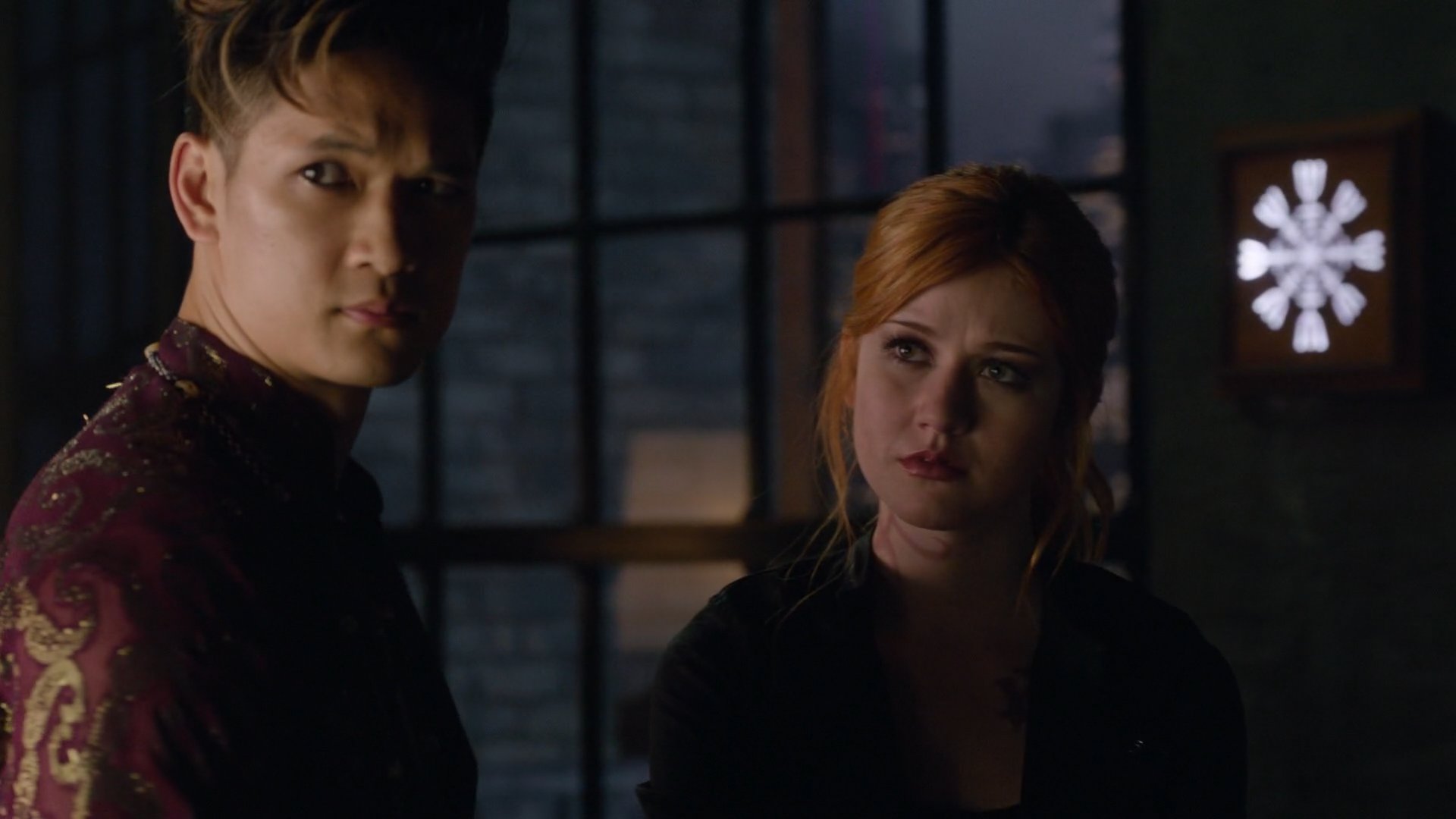 Samantha: It's actually badass that she hid the mortal cup in a tarot card. That's super witchy.
Shanicka: Yeah! it was sooo cool. I loved that.
Samantha: "It'd be like Beyonce riding on a dinosaur through Times Square. People would notice." MAGNUS.
Samantha: Who's that?
Shanicka: Lmaooo uhh whatshername. Marcy? Maura?
Samantha: Maura!…I think. WE'RE SO BAD.
Samantha: I do not remember Simon ever getting laid in the books.
Shanicka: I feel so bad for her tbh. She doesn't deserve to be neglected lmao.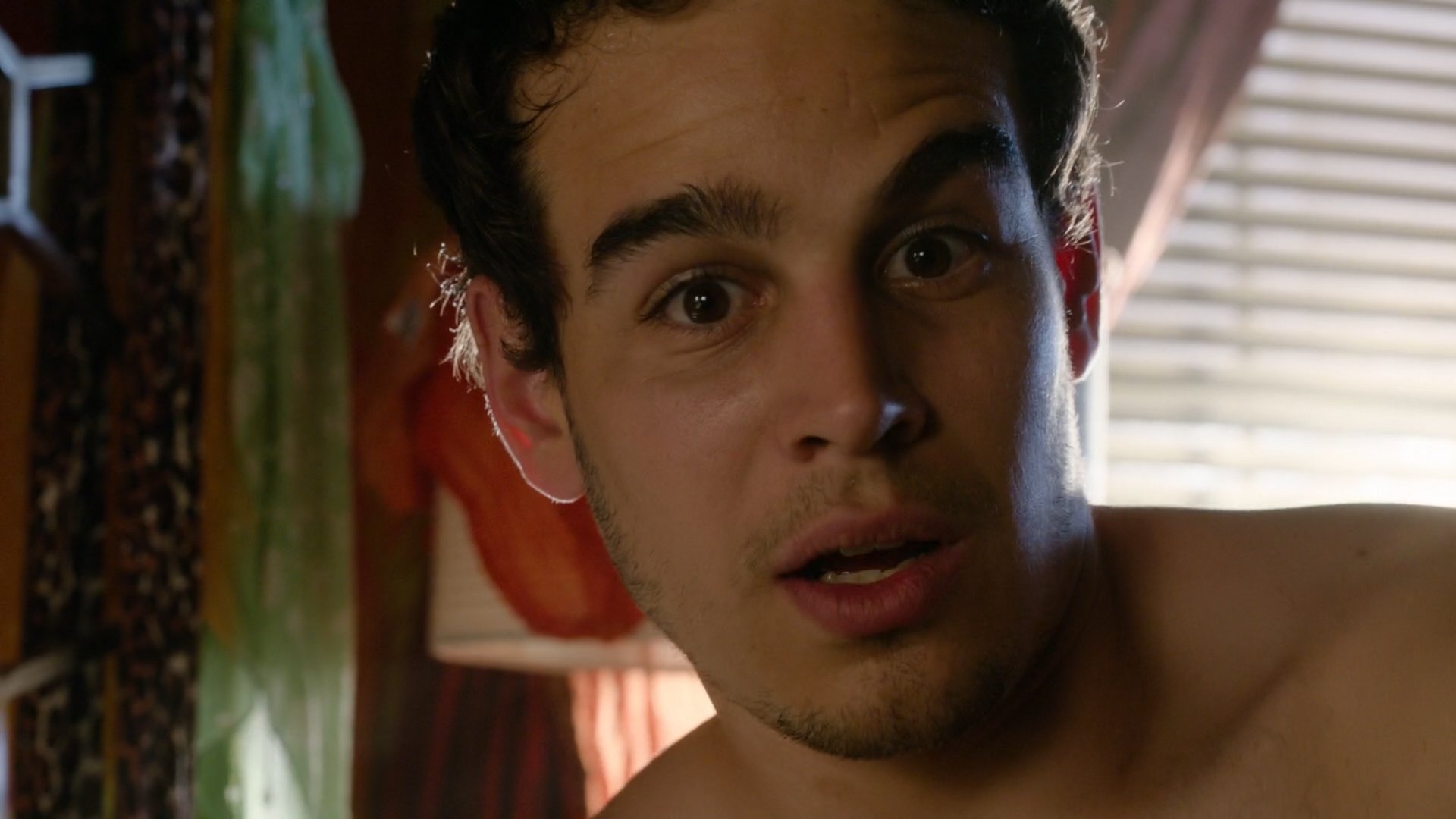 Samantha: Oh SIMON. Don't fantasize about Clary when you're in bed with your girlfriend whatsername!
Shanicka: Plot twist the only ship I hate more than Jace and Clary is Clary and fucking Simon.
Samantha: Simon, Clary isn't seeing someone else, she just… wishes she is. I CAN'T BELIEVE HE JUST CALLED MAUREEN CLARY THOUGH. Also, her name is Maureen.
Shanicka: MAUREEN. LISTEN not even to be a hater because Clary is basic AF, and I don't get whyyy Jace and Simon are constantly fawning. I'm BORED.
Samantha: She's… cute? You know that shrugging emoji [¯\_(ツ)_/¯]? That's me.
Shanicka: Hahahaha.
Samantha: I also super have a thing for redheads because of Karen Gillan and even I'm like "welp."
Shanicka: Hahaha honestly it's a shame. Like get that's it's Clary's show but… she isn't really engaging at ALL.

Samantha: I'm fucking depressed about Izzy trying to be like her mom.
Shanicka: Poor Izzy.
Samantha: Whooooooa. ………… Did he SPEND THE NIGHT WITH MAGNUS?
Shanicka: Hehehe.
Samantha: "Didn't do much sleeping." ALEC. I believe they didn't do anything but like. Also. Alec. Also I absolutely love this sibling dynamic.
Shanicka: Me too. They are so GOOD and they love each other so MUCH.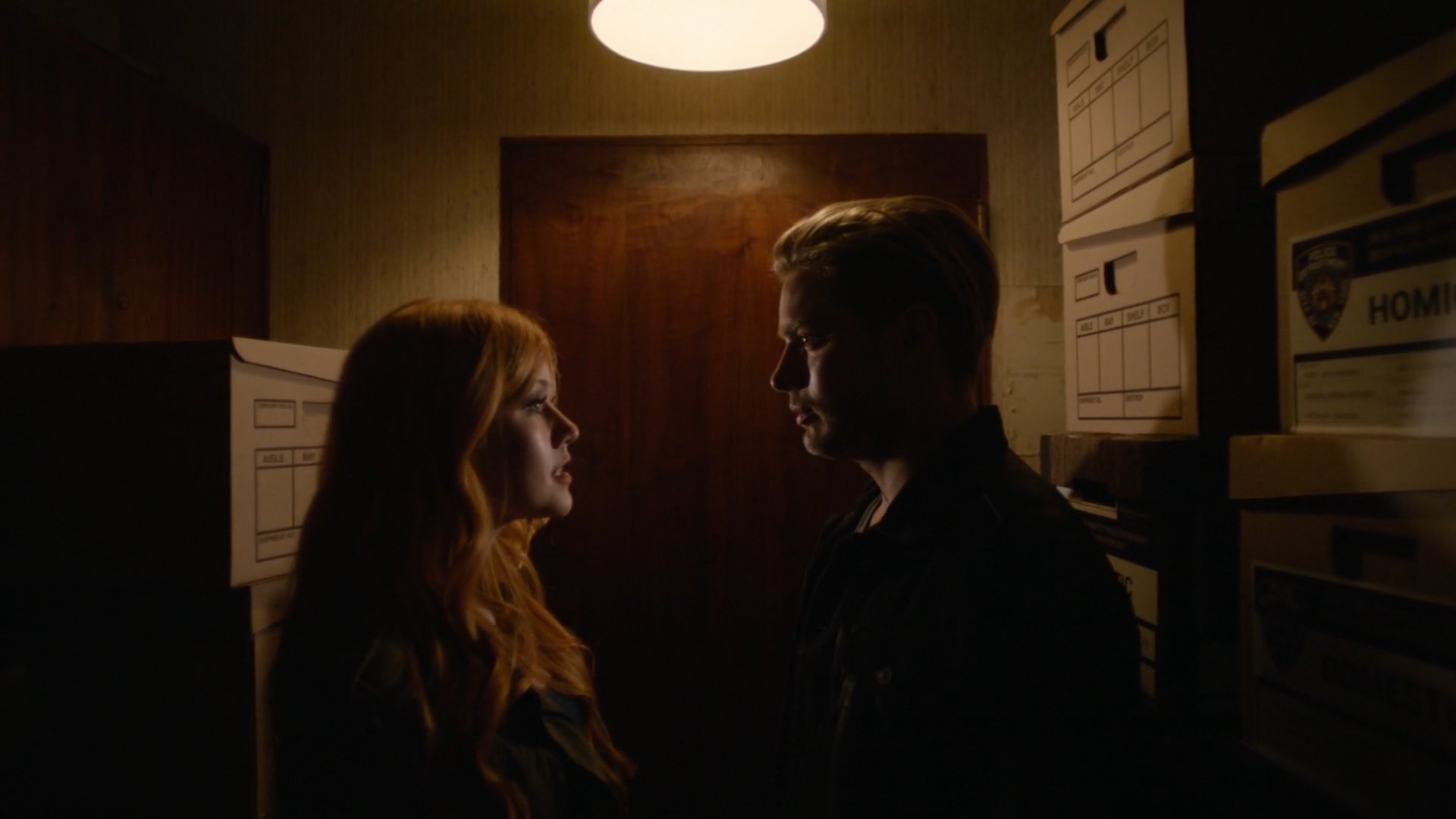 Shanicka: Lollll this segue.
Samantha: Very tongue in cheek though.
Shanicka: Absolutely.
Samantha: Are they going to make out? This is definitely a fic trope.
Shanicka: Nooo omg it's better. Lmaooo.
Samantha: I'm also sad as hell about Simon. HIM TOUCHING HIS TEETH. LMAO.
Shanicka: IN PUBLIC.
Samantha: Garlic bagel with extra garlic.
Shanicka: My poor babe. When I first watched this I was GENUINELY sad too though.
Samantha: I feel so bad for him, like he ended up in such a mess of a situation
Shanicka Liiiike he's always there for Clary and the one fucking time he needs her!!! It made me so mad.
Samantha: Is he hallucinating?
Shanicka: Cute little fledgling vamp things.
Samantha: "I'm gonna bring Alec with me. I don't think he's ever slapped me in the face." Pity.
Shanicka: Hahahahaha. I can't stand Clary. This is so annoying.
Samantha: Jace, you asshole.
Shanicka: I HATE JACE AND CLARY.
Samantha: Between the two of them I STG.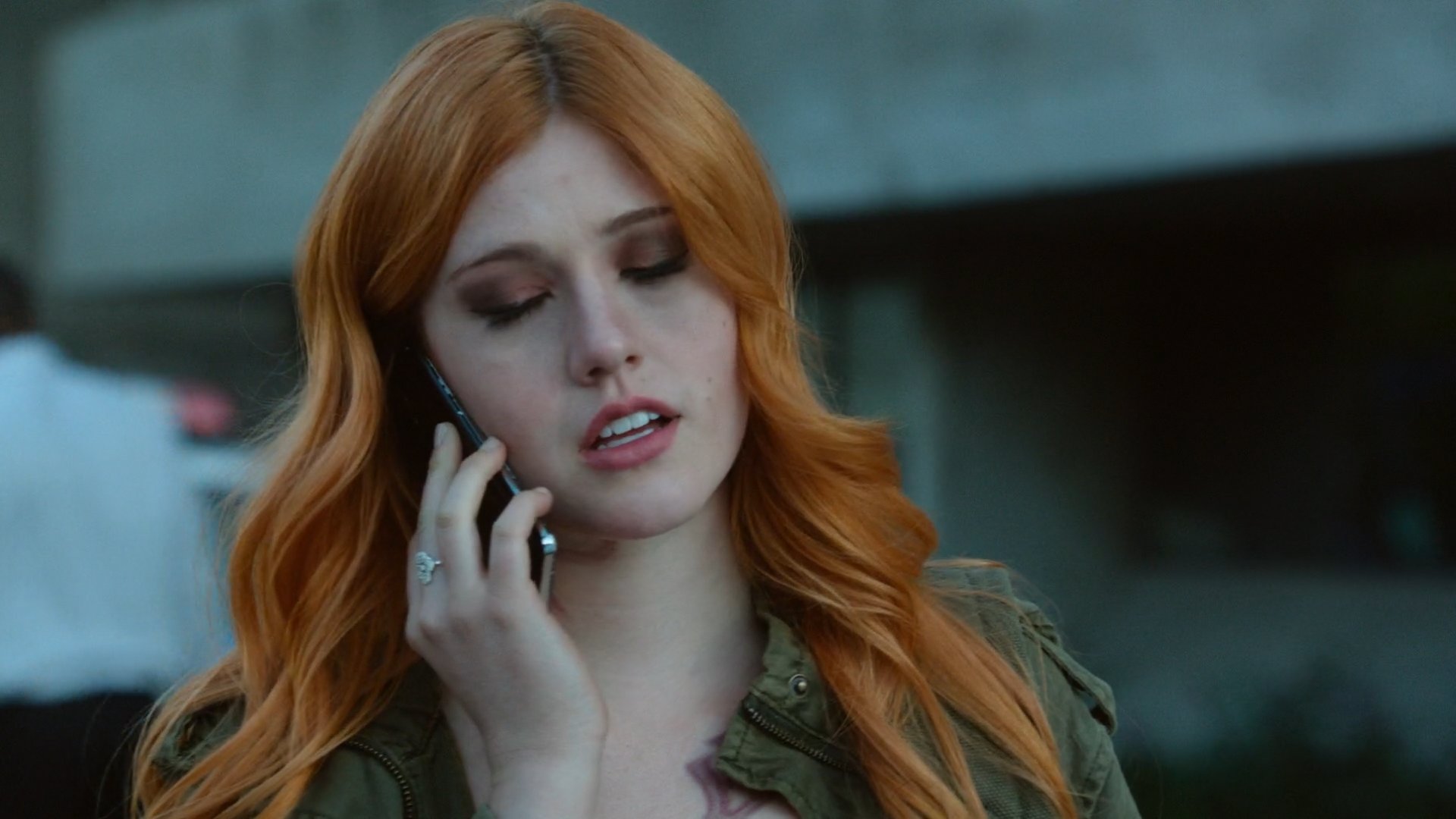 Shanicka: It's so fucking annoying.
Samantha: "Simon's little problem can wait." I actually hate both of them? I wonder how I'd feel if I re-read the books TBH. Probably not good.
Shanicka: She doesn't even let him finish. He's supposed to be your best fucking friend.
Samantha: This is BONKERS. Also like. Vaguely racist???
Shanicka: Ooooh yeah.
Samantha: Let's accuse the black detective of a bunch of murders and then joke about it.
Shanicka: Too true.
Samantha: Simon googling vampires is v reminiscent of Bella googling vampires.
Shanicka: LMAO.
Shanicka: Poor Simon though. Poor Simon's family.
Samantha: This was in the books. I remember how uncomfortable this was, LMAO.
Shanicka: SO AWKWARD.
Samantha: "You look like you're dying." HE IS.
Shanicka: Hahaha my poor baby. This is so awkward.
Samantha: This is horrible. Oh shit. They think he's on PCP.
Shanicka: LMFAOOOOO superhuman strength and shit.
Samantha: People on PCP walk through walls and shit.
Shanicka: I actually watching this SUPER fucked up Vice documentary about PCP and like… I don't do drugs but I DEFINITELY wouldn't do PCP. People have like disemboweled themselves and shit.
Samantha: I'm also not a drug user but yeah, hell no.
Shanicka: I HATE THEM.
Samantha: WHY IS THIS SEXUAL? YOU'RE LITERALLY BURNING HER.
Shanicka: Legiiiit.
Samantha: Izzy is totally incorrigible and I love it.
Shanicka: They're so unfairly beautiful.
Samantha: He's so nervous! Smol bean. GOD, THAT SMILE! I DON'T EVEN LIKE MEN!
Shanicka: And he has no reason to be so nervous!!! He is literally so gorgeous. I could diiie.
Samantha: That was really cool.
Shanicka: It was. that slow motion! I didn't even notice it before.
Samantha: I'm too stressed rn. They've got the cup, but how do they get it OUT of the tarot card? ALSO THERE ARE DEMONS EVERYWHERE. EW.
Samantha: "I don't say this often but I agree with Clary." Alec is me.
Samantha: Parabrotais!
Shanicka: I'm not gonna comment every time Alec uses his arrows but DEM ARROWSSSS.
Samantha: Nah, you should. I feel like we're developing running jokes lmao.
Samantha: God, Simon, poor baby.
Shanicka: FUCKING CLARY. My fucking son. I just wanna give him a cuddle, fuck.
Samantha: And he's going through this totally alone!!!
Shanicka: He doesn't deserve this. He was just trying to HELP Clary.
Samantha: I'm so impressed with this kid's [Alberto Rosende] acting though, like damn.
Shanicka: I'm so pissed off. And yeahhh I agree, my lil bb Alberto.
Shanicka: Camille is the worst vamp mom ever.
Samantha: God I love how they're doing this but I'm also so so so so so so soooooo sad.
Shanicka: She literally just fucked with him cuz she was bored. Like.
Samantha: Yep, that's so fucked up.
Shanicka: I FUCKIN HATE THEM. SIMON IS OUT HERE PUNCHIN MIRRORS WITH BARE HANDS. STOP FLIRTING.
Samantha: It PISSES ME OFF that she's saying this to Jace when her best friend is literally falling apart. GOD.
Shanicka: LITERALLY.
Samantha: I'm sorry, that necklace looks like a Christmas ornament.
Shanicka: Hahaha or a Halloween costume prop.
Shanicka: Yo Kat McNamara's acting is sooo rough in these early episodes. Like it's distracting this second time around.
Samantha: Does she get better?
Shanicka: Yeah! Especially in the S02's finale.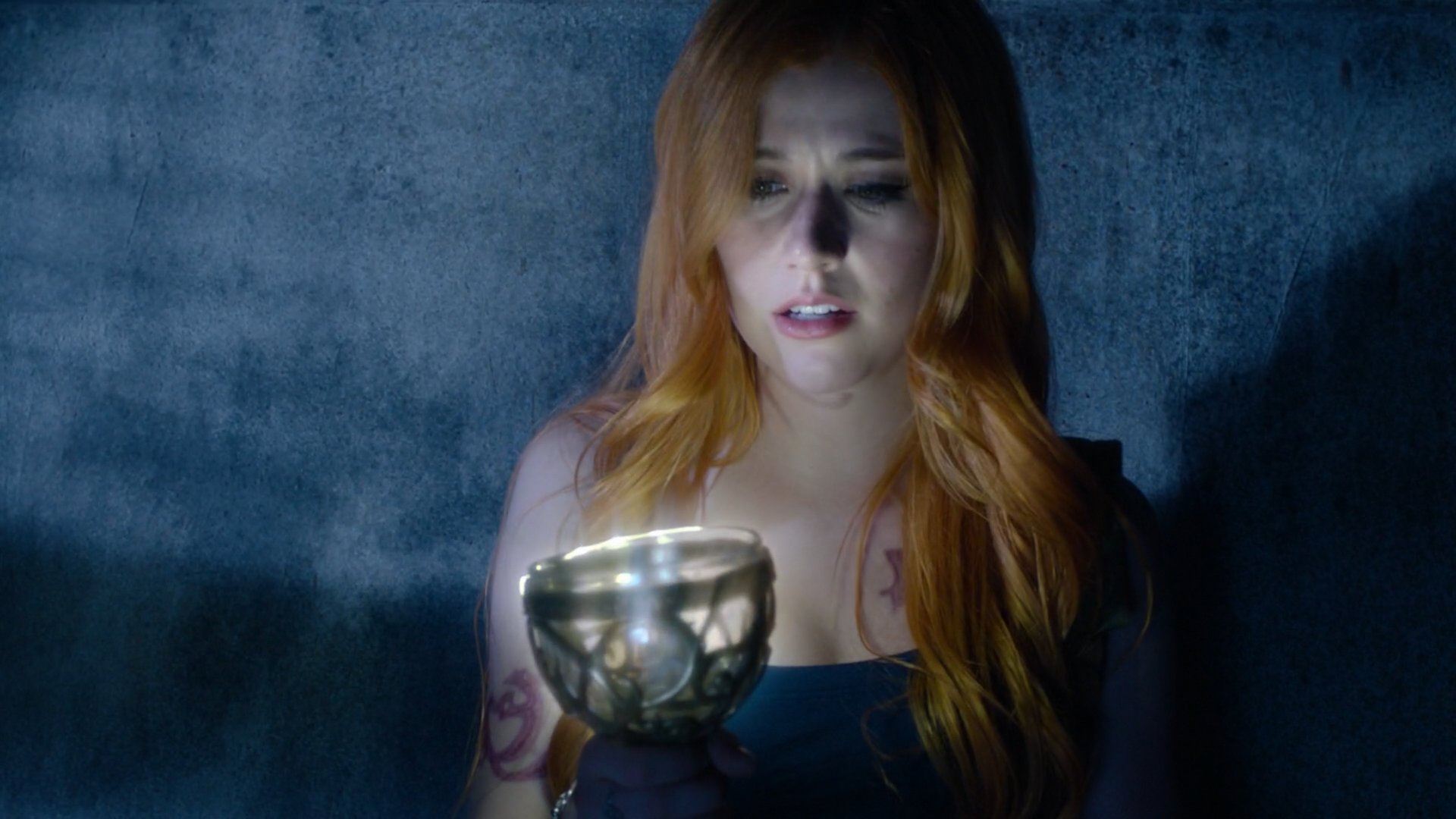 Samantha: Oh she did it!
Shanicka: Yessss. That cup is so cool.
Samantha: I love that it GLOWS.
Samantha: All the questions/comments about Simon being alive are so bad. The use of dramatic irony here is painful.
Samantha: Oh fuck Simon
Shanicka: Goddd I feel so bad for them. They legit think he's on PCP.
Samantha: This is horrible.
Samantha: THAT'S A SHAPESHIFTER.
Shanicka: LMAO HOW DID YOU CALL THAT?
Samantha: BC HE WOULD NEVER BE THAT HONEST WITH HER.
Shanicka: LMFAOOO. The first time I watch this, I definitely didn't realize it until like….she stabbed him.
Samantha: I also just… don't… trust…men………
Shanicka: Hahahaha. POINT.
Samantha: He's not even there with her! LOL. Oh no Alec baby.
Shanicka: Wiiiild.
Samantha: They're gonna kiss aren't they?
Shanicka: Yawwwwwwwnnn.
Samantha: Yep. Alec. GOD.
Shanicka: Poor Alec.
Samantha: So about how Jace and Clary might be siblings….
Shanicka: LMFAOOOO. Yo this show has SUCH an incest kink. Like. MASSIVE.
Samantha: Nothing will ever top Game of Thrones though. Or The Borgias for that matter.
Shanicka: So true but this is FREEFORM. In season two, there was like 5 seconds of ACTUAL INCEST.
Samantha: OH GOD WHAT NO. FREEFORM PLS.
Samantha: "You don't have a doorbell so I let myself in."
Shanicka: Simon my bby boy.
Samantha: Simon :((((((((((((.
Shanicka: OKAY so if for nothing else I do appreciate that Cassandra Clare made vamps the old-fashioned way (aka the Anne Rice way). Like drinking the blood of your mom/dad vampire and then dying with that blood in your system. I appreciate that.
Samantha: Same.
S01E08, "Bad Blood"
Samantha: Stop.
Shanicka: They are the most gross.
Samantha: HAHA IZZY.
Shanicka: Izzy's whippp ugh.
Samantha: "There's nothing a Shadowhunter can't do in heels."
Shanicka: A true femme icon TBH.
Shanicka: Ugh Jace. OF COURSE YOU FUCKING AGREE WITH CLARY, JACE. UGH.
Samantha: I feel like? Okay. The Clave is not great? So I understand not wanting to give the Cup to them. HOWEVER I also don't think a bunch of teenagers should be carrying it around.
Samantha: "Don't misread this as friendship. Since you've arrived, our whole world's been turned upside down." BABE.
Shanicka: Agreeed. And omg I know I can't even blame Alec. Fucking Clary.
Samantha: Oooooooof I hate her. But I z z y.
Shanicka: I KNOW. She is so perfect.
Samantha: Is that Raphael? Yep. RIP.
Shanicka: This is so sad. I literally wept.
Samantha: THIS IS HORRIBLE.
Shanicka: I truly sobbed. My poor babe. He didn't deserve this.
Samantha: Fuck.
Shanicka: Raph's Catholicism IS SO IMPORTANT TO ME. Such a good Catholic vamp.
Samantha: This is so selfish.
Shanicka: Jace Simon's life is not your fucking call???
Samantha: It's not his or Izzy's.
Shanicka: It's HELLA selfish.
Samantha: Or Clary's really? But yeah.
Shanicka: Like she's doing it for her?? Cuz she feels guilty. The whole situation so fucked and impossible TBH.
Samantha: And like I don't want to play the "what if" game of what would have happened if she'd answered the damn phone but— They probably could have kept him at the institute until Camille's blood passed through his system and he would have been in the clear.
Shanicka: EXACTLY!!!! So selfish. Like being a good friend works two ways??? And for the first 8 eps it was always Simon running to help Clary. I wonder if Clace shippers think that Simon is like a "nice guy".
Samantha: I just cackled. They probably do. I kind of hate that Clary chooses to bring him back as a vampire.
Shanicka: It's so selfish. Like what about Simon made you think that he's be cool with that?
Shanicka: This storyliiine. UGH.
Samantha: Isn't that Alec's arranged marriage?
Shanicka: Unfortunately.
Samantha: Yikes.
Shanicka: Although technically, it was agreed upon by them both but. You know. Ugh every Clave member is the literal worst.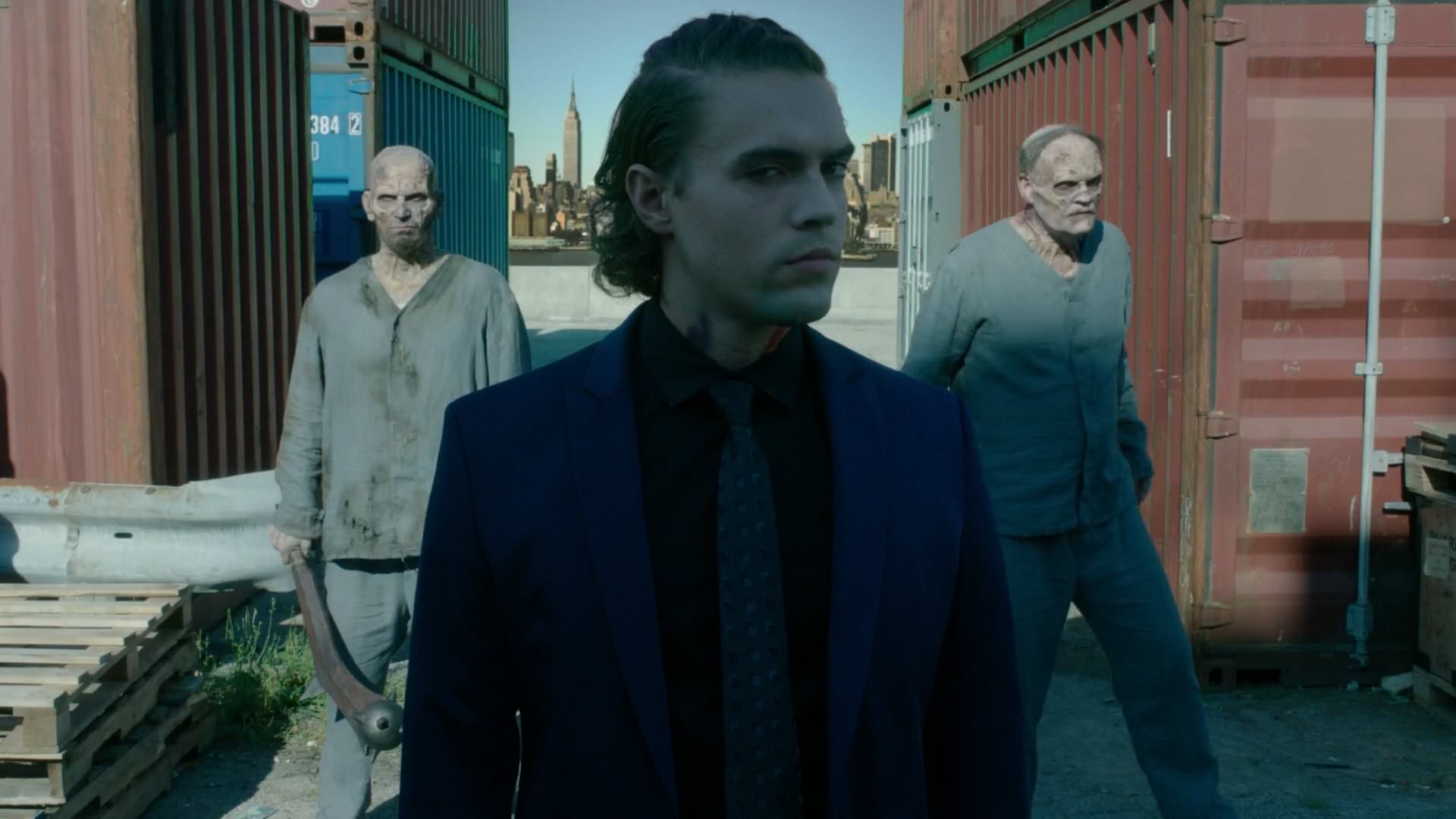 Shanicka: That dude has dumb hair. Like I'm supposed to take you and your mini ponytail srsly?
Samantha: I'm crying.
Shanicka: Oh nooo this is awful. Simon's poor mom.
Samantha: I'm so sad. She brings him back so she doesn't have to tell his mom. Like that… makes sense but it's also fucked up. THIS IS ALL FUCKED UP.
Shanicka: It's so fucked up dude. Like. So heavy.
Shanicka: "A boy."
Samantha: I REMEMBER THIS FALCON STORY. FUCKING VALENTINE.
Shanicka: It's fucked. Valentine is the devil.
Samantha: Literally the devil.
Shanicka: Literally and actually. Okay but honestly, Shadowhunters are kind of the worst. Like.
Samantha: OMG he's fucking GAY.
Shanicka: SO GAY.
Samantha: Not that he can't get married if he's gay but GOD.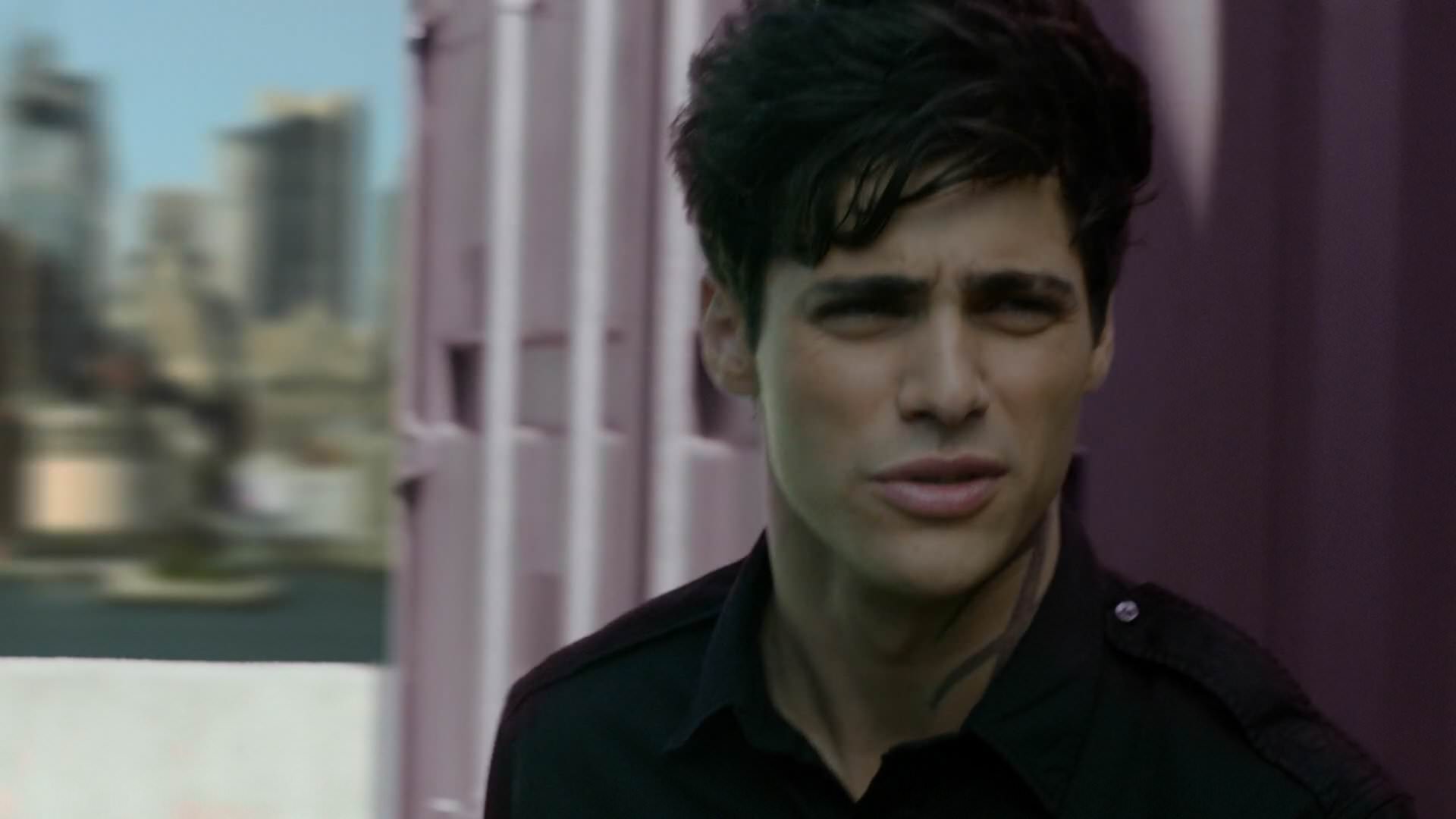 Shanicka: Not to be shallow but Alec's hair gets so much better in season two and I'm so grateful for it.
Samantha: HAHAHA. No, hair is so important.
Shanicka: I didn't realize how…mediocre this season one hair is. I was so caught up in Matt's beautiful. But that season two glo up. Yesss lord.
Samantha: First season hair is always really rough.
Shanicka: Agreeeed.
Shanicka: I would NEVER eat at this restaurant. I can like…feel the health code violations.
Samantha: Yeah absolutely not ever eating here. Also, holy shit, the Lightwoods were in the Circle? WAY TO JUST DROP THAT BOMB.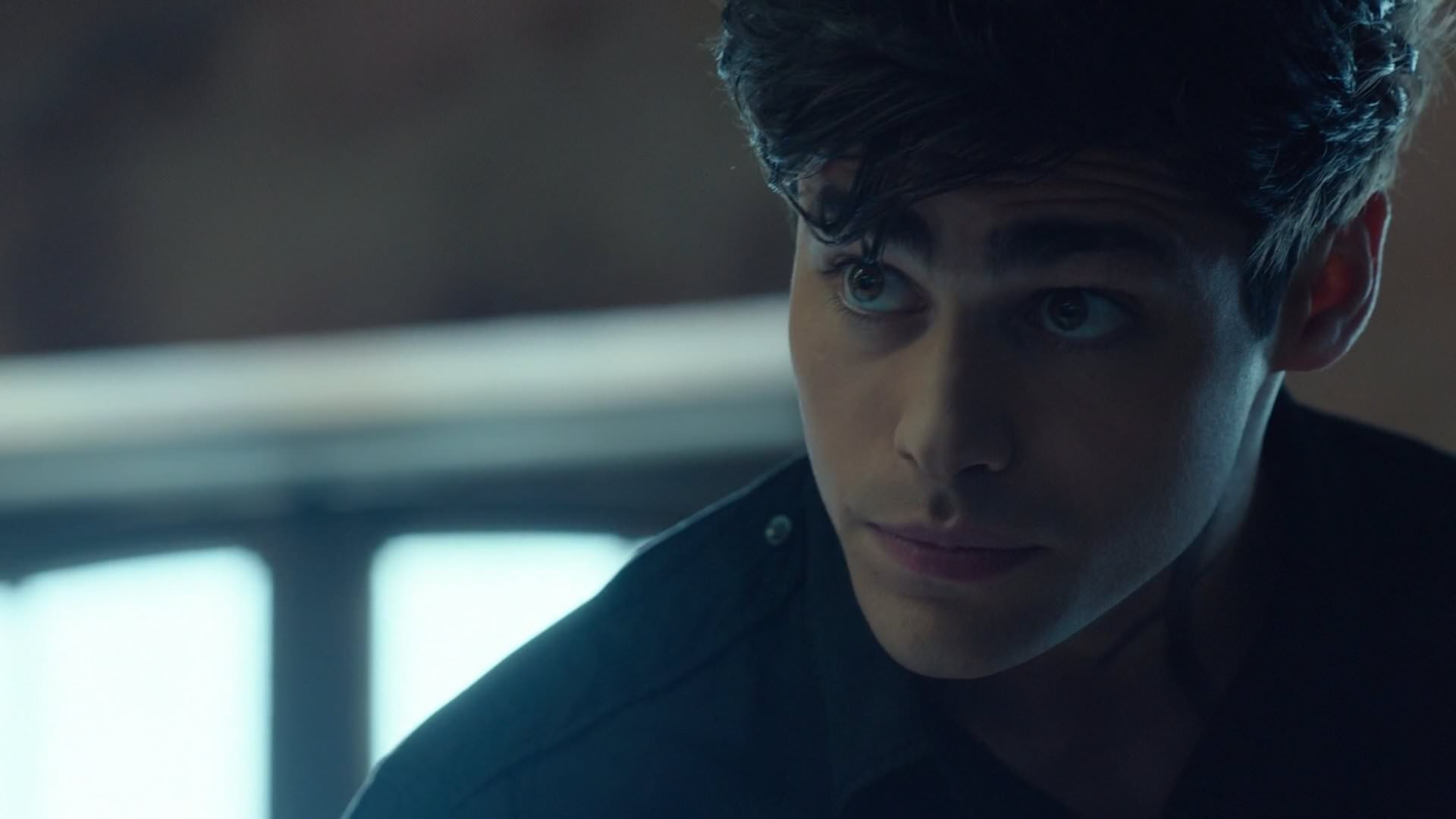 Shanicka: MAGNUS.
Samantha: MAGNUS. ALEC GOT SO EXCITED JUST AT HIS NAME. LSAJKLAJKGLKALJGA
Shanicka: HE PERKS THE FUCK UP.
Samantha: MAGNUS BANE COMING HERE TO THE INSTITUTE?
Shanicka: Stay cool, stay cool. LMAOOO.
Samantha: OMG HE'S TRYING NOT TO SMILE. MAGNUS IS QUITE MAGICAL. HE'S VERY GOOD AT MAGIC. I'M SCREAMING.
Shanicka: I'm YELLING.
Samantha: I LITERALLY JUST SCREAMED. "I wish there was some way to let the Buzz Sessions readers know the squeaks that you make." — Reed
Shanicka: Hahahaha.
Samantha: MAGNUS IS QUITE MAGICAL, SHANICKA. That was like puppy behavior, my god.
Samantha: Sigh. Girl refuses to leave her lover when he becomes a werewolf is The Trope of werewolves. Luke's "Make sure you do it for him and not for yourself" advice, though… Clary…
Shanicka: Exactly!!!
Shanicka: GODDDDDDDDD.
Samantha: Oh hello.
Shanicka: I COULD D I E.
Samantha: OH MAGNUS.
Shanicka: I still can't handle Malec scenes. LMAO.
Samantha: I'M SCREAMING. "Fine, but I liked what I saw." Okay so like — Izzy commenting on how Alec doesn't open up to her but he opens up to Magnus. I'm gonna die.
Shanicka: The best thing about Malec is the communication!!! Like they always talk. And they never get too angsty or let their problem fester. They ALWAYS talk it out and it's amazing.
Samantha: I just realized Simon isn't going to need his glasses when he becomes a vamp and I'm sad about it because they're super cute on him.
Shanicka: Yo fuck Camille, fam. THE FUCKING WORST PART OF VAMP!SIMON. I LOVE HIS GLASSES. I still miss them sO MUCH.
Samantha: Camille why.
Shanicka: That was badass, I give Clary that.
Samantha: IIRC Camille showed up way later in the books and she was Magnus' ex lover.
Shanicka: "New York" a.k.a. Canada.
Samantha: Everything is Canada.
Shanicka: She's still Magnus's ex, you haven't seen the last of her! And she brings out SUCH good Magnus moments.
Samantha: Are these the things he's creating in Chernobyl?
Shanicka: Yep. They are so UNFORTUNATE LOOKING.
Samantha: Yo Hodge. Get it done.
Samantha: SIMONNNNNNNNNNNN. Noooooo. He doesn't even LOOK like himself. He didn't want this.
Shanicka: I know I'm so upset.
Samantha: He never wanted this. God dammit Clary.
Shanicka: My poor baby.
Samantha: She should have known that he wouldn't want this. "I'm repulsive." Oh my God.
Shanicka: This is so upsetting. I still fucking hate this much. Clary shouldn't have fucking done this. I want to puke.
Samantha: No, she shouldn't have, god. I feel sick. Goddddd.
Shanicka: LIKE what did she think was gonna happen? How did she think he'd react?
Shanicka: UGH.
Samantha: GODDDDDD.
Shanicka: Still annoying even the second time around.
Samantha: What a horrible way to end that episode. Jesus.
Shanicka: Lmao I know. But also we're flyiiiing through this season! Only five eps left!
Samantha: I know! I hope you're prepared for how I'm gonna be during the episode LITERALLY TITLED MALEC.
Shanicka: Hahaha it's literally amazing.