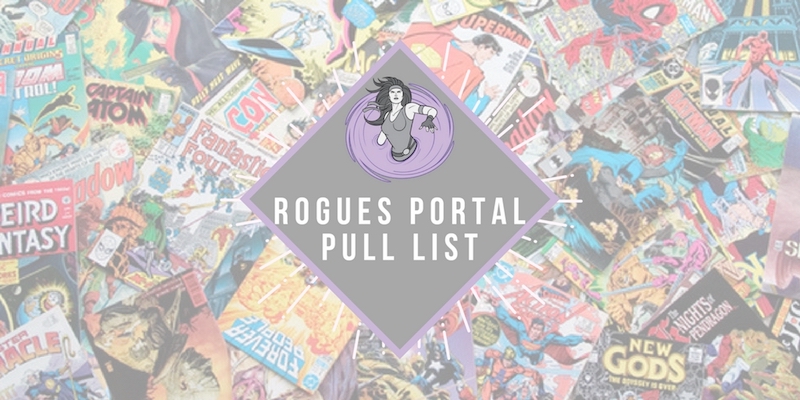 It's Wednesday my dudes! "Yeah, Josh. So what?" Well, if you've been following our lists here, or are a regular comic shop frequenter, that means it's New Comic Book Day, and your local comic shop has a fresh batch of comics for the week. So let's see what's new on the Rogues Portal Pull List for October 25th. Every week we try to find the best books worthy to add to our pull lists. Tons of comics hit the shelves each week, and it's not always easy deciding what to buy. So here's what we're getting and what you should check out today! 
---
Anelise's Picks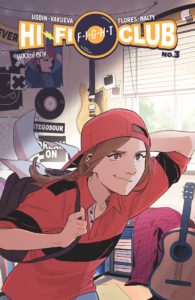 Hi-Fi Fight Club #3
I am loving this series so far: Kickass girls and 90s culture.

Glitterbomb The Fame Game #2
Glitterbomb is a wild ride, mixing horror with social commentary, and I'm excited to see where issue 2 takes us.
Goosebumps Monsters At Midnight #1
Goosebumps is such a nostalgic thrill for me, so I'm eager to see how this is!
---
Greg's Picks
Batman The Merciless #1
When Metal started I said to myself, "All I am going to do is read the main line." Then the first one shot came out, and it was good, then the second… and now I'm hooked.

Ghostbusters Answer The Call #1
Surprised it took this long, but the ladies of the 2016 reboot movie finally get their own series.
Jean Grey #8
If you knew that your future was going to be destroyed by an intergalactic being who kills everything in its path, who would you turn to? How about the woman who in the future stole your husband and ranks up their as one of the foremost evil mutants in the world? Should be a fun ride right? Young Jean Grey mentored by Evil Emma Frost–let the games begin!
Jughead The Hunger #1
The one-shot a few months ago was fun; hopefully this series is just as good.
---
Josh's Picks
Eternity #1
The sequel to the Divinity series begins here. It's so Kirby-esque and yet so new and fresh!
X-O Manowar #8
I have been enjoying this series for its Conan meets Star Wars vibe, but also Clayton Crain is on art this issue!
---
Kylee's Picks

The Unsound #5
We're barreling towards an ending that I don't want to see–not least of all because this series is such a wonderfully mind-bending, paranoid dream. Every issue leaves me vaguely unsettled with the shadows.
---
Graphic Novels

Golgotha
I took part in the Kickstarter for this book, so I got a chance to read it a few months ago. It's so good; be sure to pick it up. – Greg

That's all for this week folks. Thanks for checking out the latest edition of the Rogues Portal Pull List! We'll be back on November 1st with another pile of books for you to check out. Same Bat-Time. Same Bat-Channel.