Immerse yourself in the music of the Rogue's! It's the first compilation for The Rogue's Portal Monthly Mixtape on 8tacks! The Rogue's Mixtape is a monthly collection of music collected from movie, television, and video game soundtracks and scores that have a similar genre or stylistic feel.
This month's collection has been compiled by writer/editor/podcaster Amelia and is full of nothing but the epic. It's music to inspire the bad-ass adventurer in everyone! Listen to Adventurous April and get stuff done – epically done!
Click here for the 8tracks page!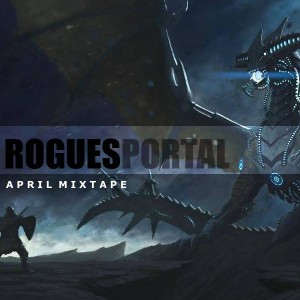 Track List:
We Are Sex Bob-omb: Scott Pilgrim
Silent Guardians: Hyrule Warriors
Game of Thrones Main Theme: Game of Thrones
Dragonborn: The Elder Scrolls V: Skyrim OST
Tomb Raider VII Main Theme: Tomb Raider Legend
From the Wreckage: Mass Effect
One Winged Angel: Final Fantasy VII
Call of Destiny Fi's Theme: Skyward Sword OST
Main Theme: Batman Arkham Asylum
Buffy the Vampire Slayer Main Theme: Buffy the Vampire Slayer
Silent Melody: inFamous
End of the Line: Tron: Legacy
We Face Our Enemy Together: Mass Effect 3
Hikari (PLANTIb remix): Kingdom Hearts
Tomb Raider Main Theme: Tomb Raider
Pirates of the Caribbean Main Theme: Pirates of the Caribbean
Big Bad Wolf: Luther
Abducted: inFamous 2
Fate of the Unknown: Kingdom Hearts II
Ezio's Family: Assassin's Creed 2
Suicide Mission: Mass Effect 2
Take It Back: The Miracle of Sound