The Avengers will no longer be on Facebook after September 30th 2016, at least according to Playdom.
On Thursday September 1st the company Playdom which runs the Facebook game Marvel's Avengers Alliance released a statement:
"After 9/30/16, Marvel: Avengers Alliance will no longer be available on Facebook or as a mobile application. Retiring a title with such a dedicated and amazing fanbase was a decision not made lightly but we want to thank you for your engagement, passion and commitment to the game. If you have additional questions, please visit our FAQ page here: http://help.disney.com/en_US/Marvel."
This announcement came out of nowhere and blindsided many loyal fans of the game, especially since the game celebrated its fourth year anniversary this past summer. If one does go to the website looking for further information about the termination, it only provides this extremely vague response.
"The decision was difficult to make, but we feel it's best to focus our energy and resources into making new games and digital experiences for our fans and community. As always, we use our portfolio of brands to differentiate our content, and we seek to develop the most creative and innovative products in the world. We greatly appreciate all of the amazing engagement, passion and commitment to our game."
Further to that, the company has stated that it will not be issuing any refunds for anyone who bought in-game currency. Currency that was still available to be purchased the day before the statement was released but since then has ceased to be available. This news naturally had many fans of the game upset and on the Facebook page, the game has yet to comment at all.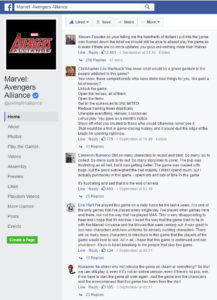 This was a game I played on and off for all four years and it will be missed.