The release date of Ghostbusters 2016 has finally arrived! WOOP WOOP!! If you've seen the trailer and are anything like us here at Rogues Portal, you'll agree it looks awesome and HILarious (do not read the comments though, you'll just read rude comments by butthurt straight boys who can seem to grasp the simple idea that fictional roles can be played by both men AND women). BUT enough of the negativity and let's talk about something exciting… the new Ghostbusters 2016 Funko Pop wave!!!!!
The Plot
Abby Yates and Erin Gilbert are a pair of authors who team up to write a book with claims that ghosts are real. A few years after the book is published, Gilbert lands herself an amazing position at Columbia University. However, her book resurfaces and she's laughed out of academia. At the same time, strange happenings and apparitions start to appear in Manhattan, so Yates and Gilbert ask engineer Jillian Holtzmann to build them some special equipment. Patty Tolan also joins the team. She is a lifelong New Yorker who knows the city like the back of her hand. Armed with proton packs and some insane attitude, the four women prepare for an epic battle as more than 1,000 ghouls and demons descend on Times Square. Oh, and Chris Hemworth is in it too.
The Pops
There are 8 Funko Pops to collect from this Ghostbusters 2016 series. One of which is the new Ecto-1. Below are the Funko Pops you can collect from this series. So far there hasn't been much said about each character's personality, but one thing they do have in common… is that they look BAD ASS!! Especially Jillian Holtzmann. Her hair looks damn fine and looks like she'll be a strong female protagonist. She is possibly my favourite Funko from the Ghostbusters 2016 series due to the glasses. Such an amazing colour!!
Directed by Paul Feig, the comedy director behind corkers such as Bridesmaids, Spy and Heat, Ghostbusters 2016 is set to be a scream (no pun intended).
Abby Yates
Played by: Melissa McCarthy
You can buy Abby Yates Funko Pop here
Erin Gilbert
Played by: Kristen Wiig
You can buy Erin Gilbert Funko Pop here
Gertrude Eldridge 
Played by: ?
You can buy Gertrude Eldridge Funko Pop here
Jillian Holtzmann
Played by: Kate McKinnon
You can buy Jillian Holtzmann Funko Pop here
Petty Towlan
Played by: Leslie Jones
You can buy Petty Towlan Funko Pop here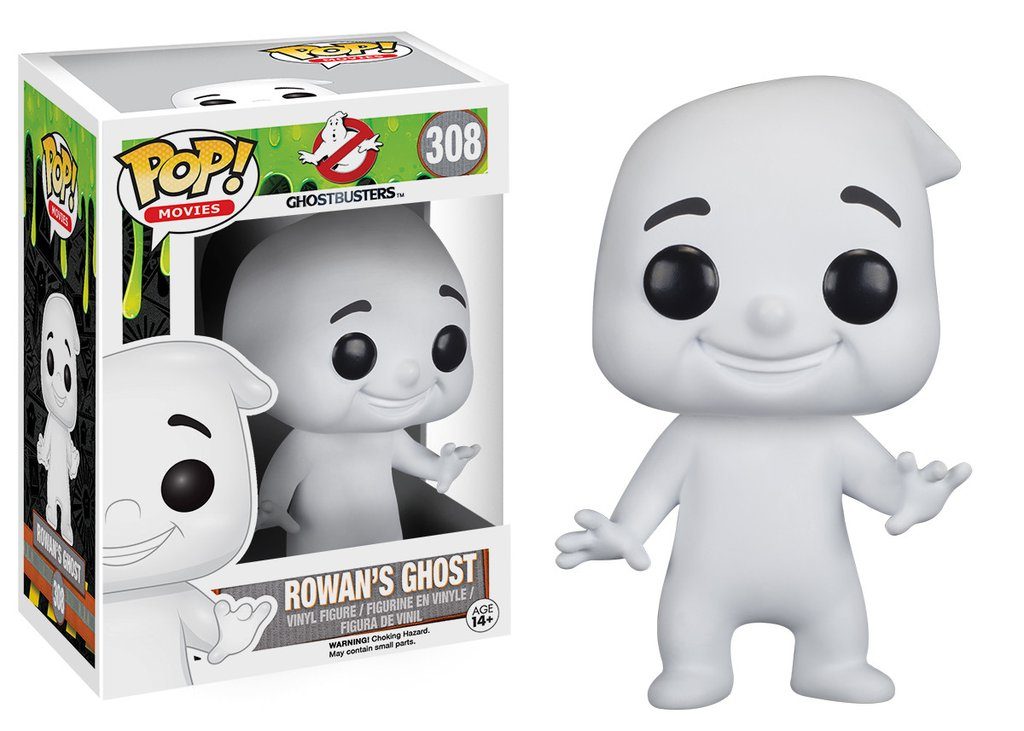 Rowan's Ghost
Played by: Neil Casey?
You can buy Rowan's Ghost Funko Pop here
Kevin
Played by: Chris Hemsworth
You can buy Kevin Funko Pop here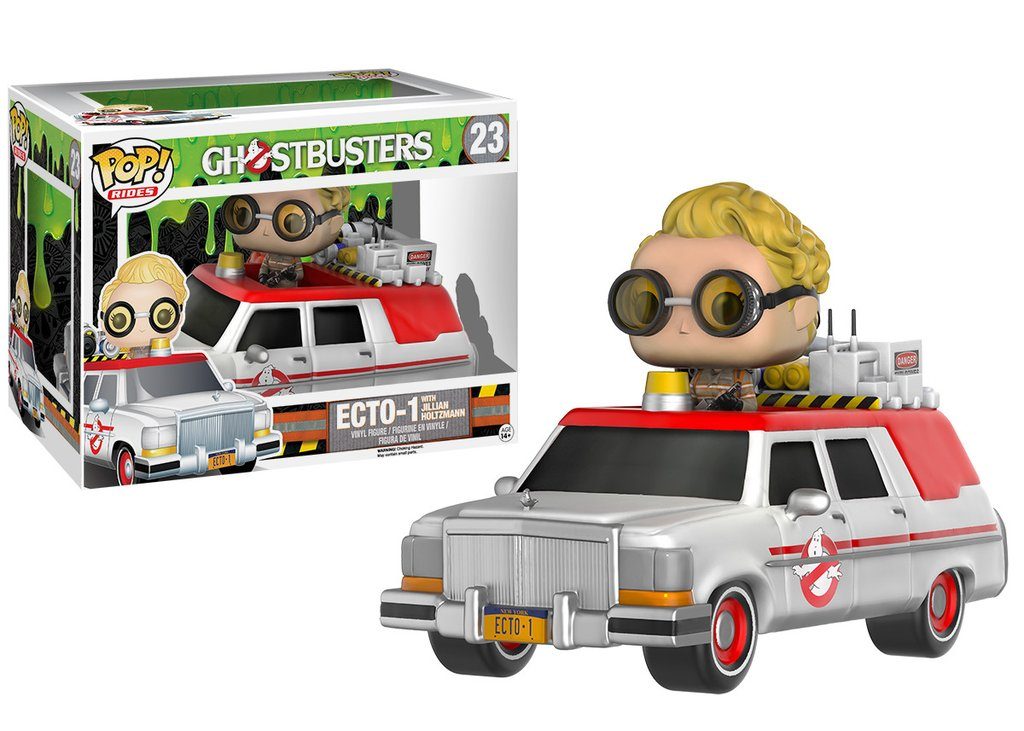 Ecto-1
You can buy Ecto-1 Funko Pop here