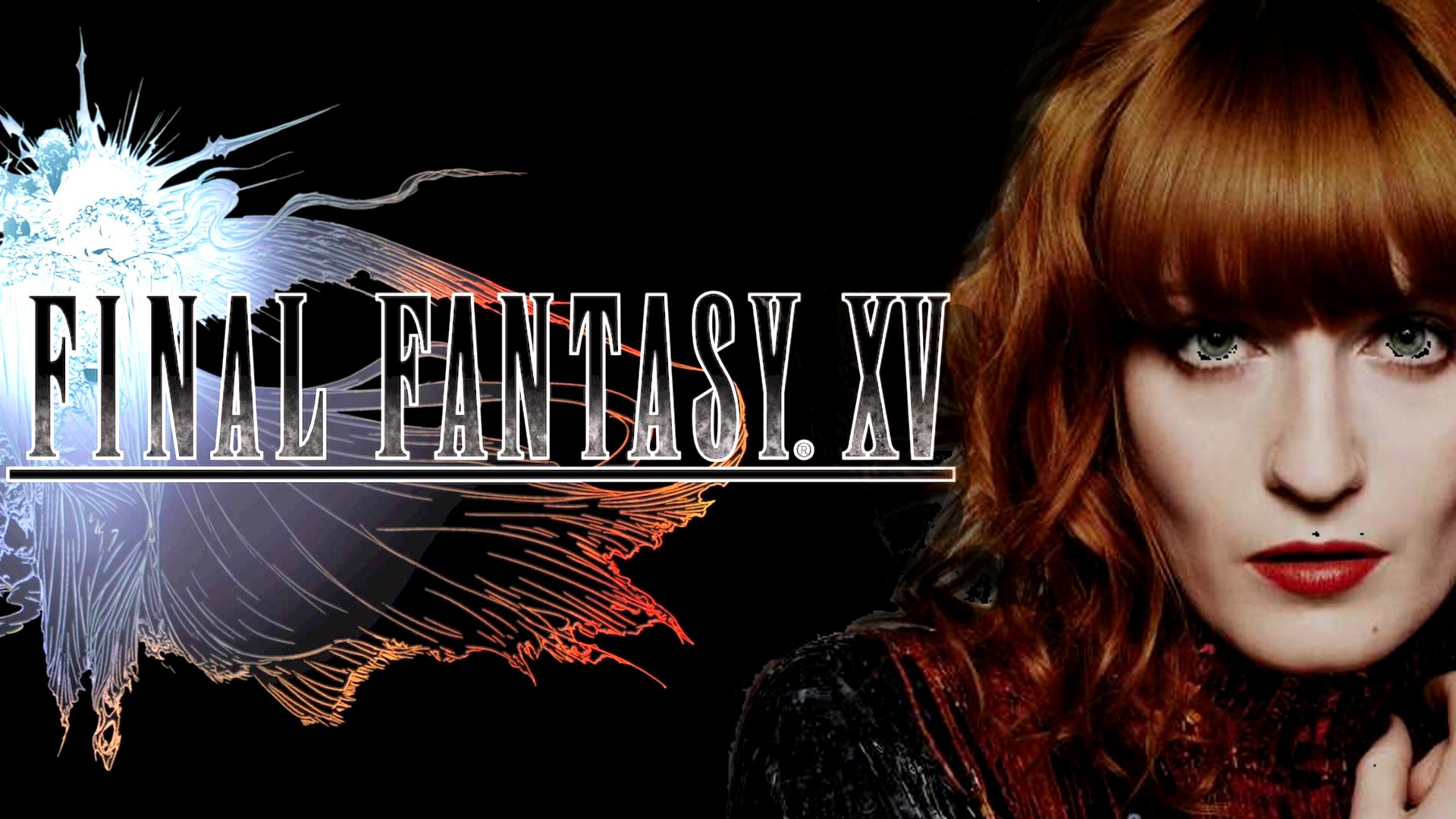 Square Enix announced today that Florence + the Machine has released three brand-new tracks recorded for Final Fantasy XV!
The special collaboration includes three tracks: Too Much is Never Enough, I Will Be, and Stand By Me, which were recorded at Air Studios in London with producer and composer Emile Haynie (who has worked with other artists like Kanye West and Lana Del Rey).
Florence Welch has said:
"I've always seen Final Fantasy as a beautiful and creative game… In some ways the landscape of Final Fantasy and my own internal landscape seemed to fit quite well, it's mythical and beautiful and epic."
Too Much Is Never Enough is a cinematic epic, featuring sweeping strings and Florence's rice, emotive vocals. I Will Be is an evocative ballad, while her rendition of Stand By Me (as first previewed at the Uncovered: Final Fantasy XV event in March) gives the Ben E. King classic a beautiful, melancholy edge.
Final Fantasy XV director Hajime Tabata has said:
"We are incredibly excited to have collaborated with Florence… Music has always been a hugely important and much beloved part of the Final Fantasy series, and with these three tracks we really wanted to create a musical experience to live within the game, and that will transport listeners, whether new to the series or not, into the epic Final Fantasy XV Universe."
Check out the video that first debuted Stand By Me below.
Florence + the Machine's songs from Final Fantasy XV are available now on iTunes!