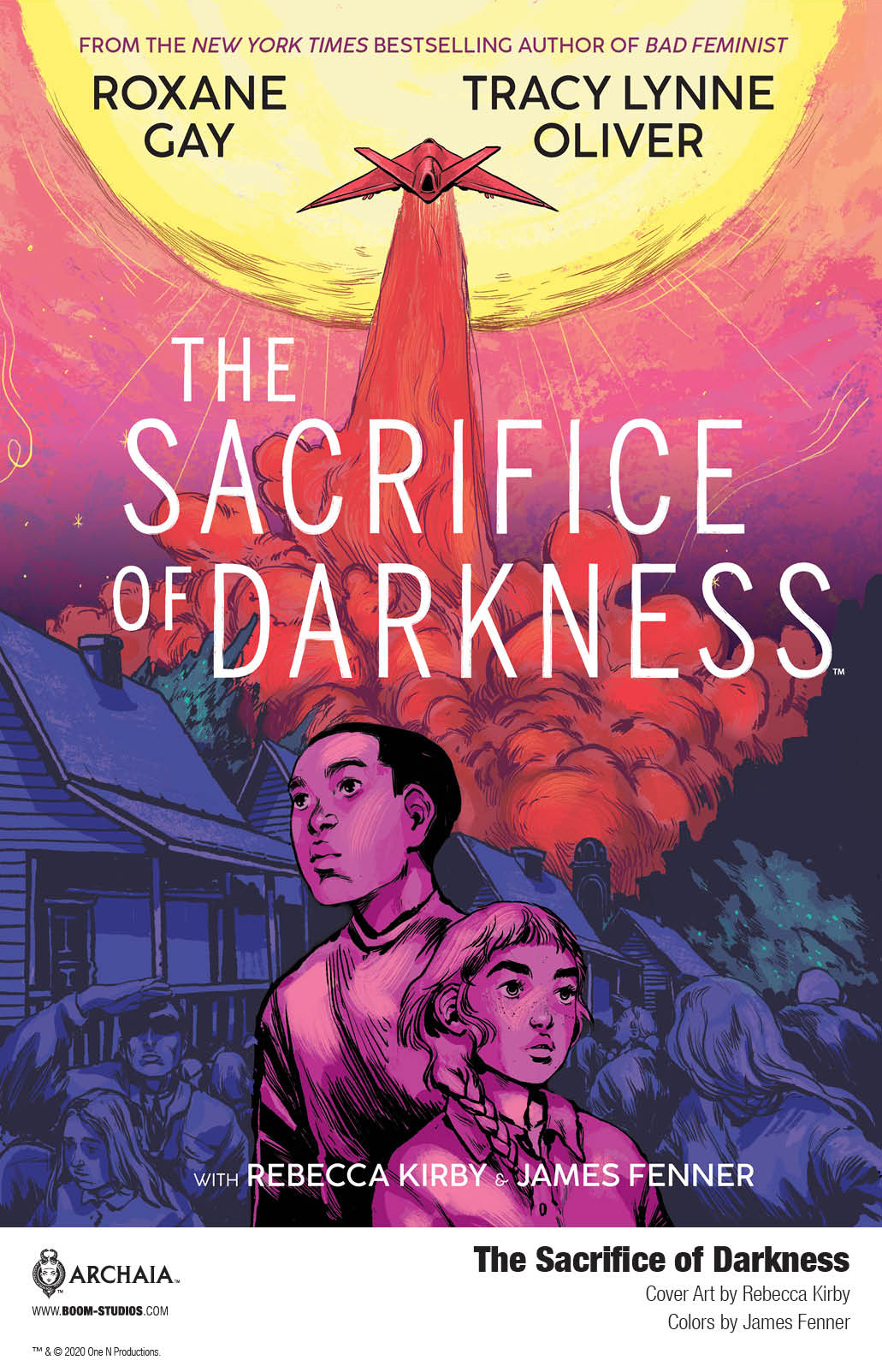 Over the last few years, BOOM! Studios has been publishing thought-provoking and compelling books for many different genres and ages. Coming this October, Roxane Gay, Tracy Lynne Oliver, Rebecca Kirby, and James Fenner look to add to that list with THE SACRIFICE OF DARKNESS.
Check out the full press release and first look pages below:
BOOM! Studios revealed a first look at the original graphic novel, THE SACRIFICE OF DARKNESS, from New York Times bestselling author Roxane Gay, writer Tracy Lynne Oliver, artist Rebecca Kirby, and colorist James Fenner, adapting Gay's New York Times bestselling short story "We Are the Sacrifice of Darkness" into a full-length graphic novel and expanding the short story about a tragic event that forever bathes the world in darkness, available in October 2020.
Follow a couple's powerful journey through this new landscape as they discover love, family, and the true light in a world seemingly robbed of any. As they challenge the world's notions of identity, guilt, and survival, they find that no matter the darkness, there remain sources of hope that can pierce the veil.
Print copies of THE SACRIFICE OF DARKNESS will be available for sale on October 21, 2020, at local comicbook shops (use comicshoplocator.com to find the one nearest you), October 27, 2020, at bookstores, or at the BOOM! Studios webstore. Digital copies can be purchased from content providers, including comiXology, iBooks, Google Play, and Madefire.
For more on THE SACRIFICE OF DARKNESS and more from BOOM! Studios, stay tuned to www.boom-studios.com and follow @boomstudios on Twitter.