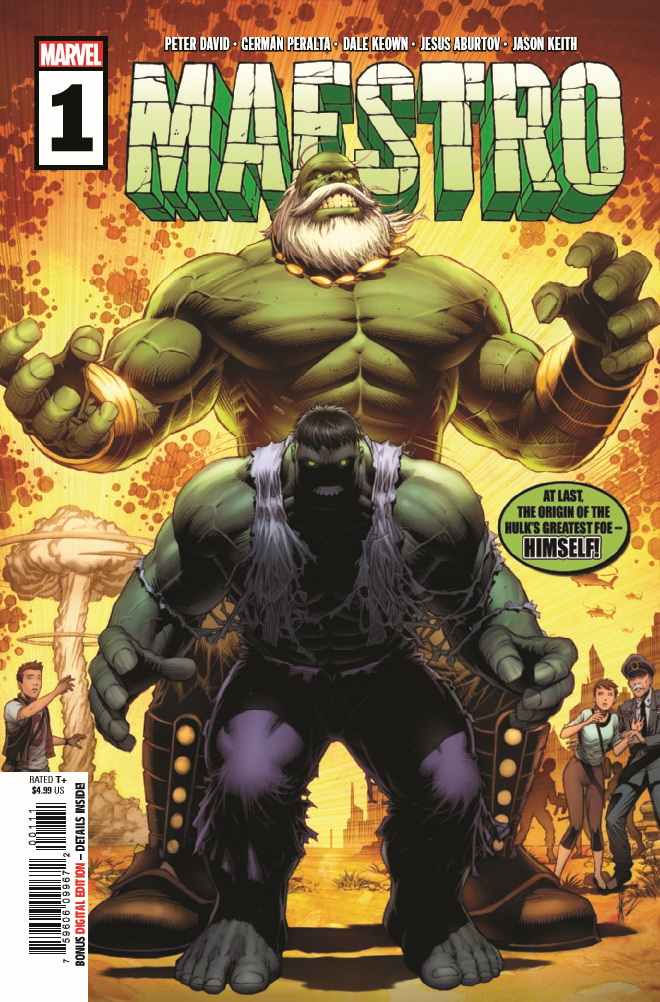 Throughout the years, readers have seen many different versions of The Incredible Hulk fill their favorite comicbooks. One of the most popular versions came via the Future Imperfect story line. There, we were introduced to a timeline where most of the other Avengers are gone and only Hulk survived. Out of those events, an insane Hulk took on the moniker The Maestro.
Maestro #1 is available this Wednesday (8/19). Check out the full solicit and preview pages below.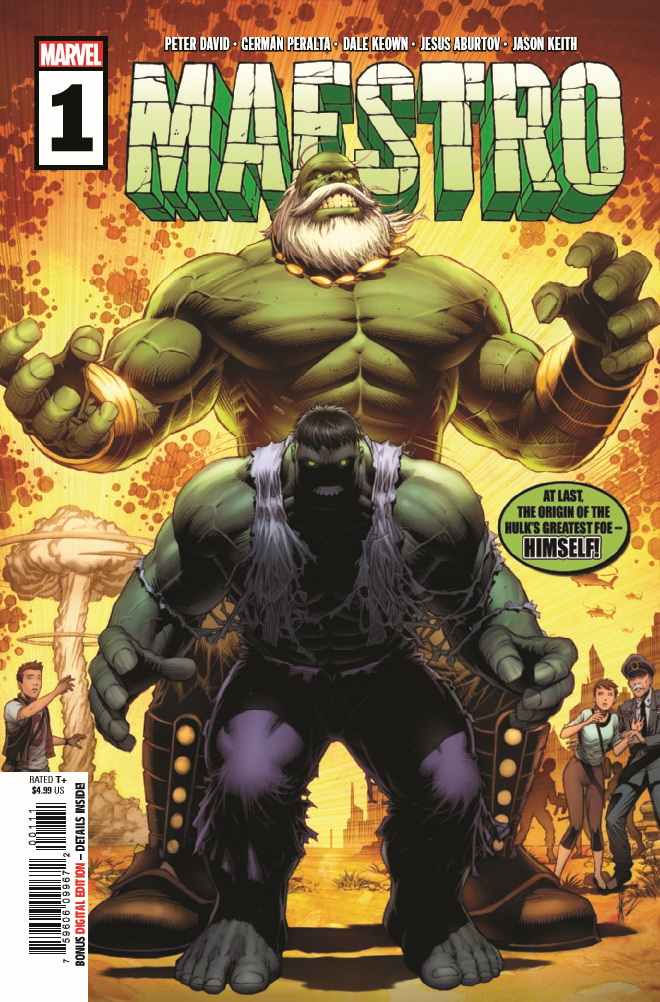 THE STORY YOU'VE WAITED DECADES FOR: THE ORIGIN OF MAESTRO!
Almost 30 years after the landmark story Future Imperfect, legendary INCREDIBLE HULK scribe Peter David returns to the far-future version of the Hulk known as Maestro — the master of what remains of the world. With astounding art from HULK veteran Dale Keown and up-and-comer Germán Peralta, the book will answer questions that have haunted Hulk fans for years — and inspire some new ones. How did the world fall and the Maestro rise? What happened to the world's heroes in between? And where is the Hulk we know and love? Find out here!
40 PGS./Rated T+ … $4.99