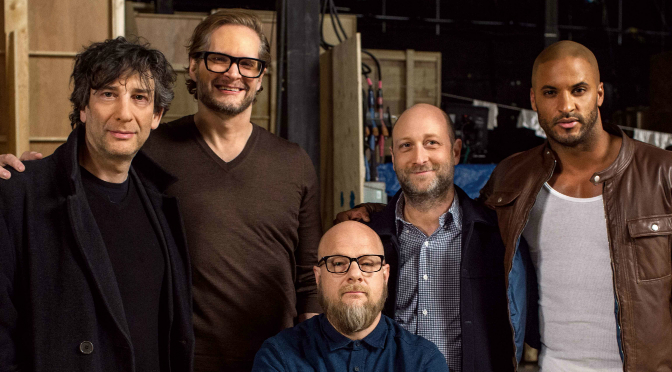 Starz' American Gods is the show I'm most excited about going forward into 2017. Based on the cult-classic novel by Neil Gaiman, the story of Shadow Moon and the battle between Old and New Gods in America crafts an endlessly creative world that connects mythology and history in an all-encompassing universe. I've gone on late-night Wikipedia binges researching the Old Gods mentioned in the book, theorised my own New Gods into existence, and spent way too many hours fan-casting a potential movie with my friends.
As a series, American Gods has the potential to capture the tone and scope of the book in a way that a single movie never could, and every announcement about the casting or production of the series makes me confident that Starz will bring us something true to Gaiman's original vision of the story. I tend follow adaptations like this with a critical eye (I've been burned before, Joseph Gordon Levitt's Sandman) but even with my usual amount of scepticism, it definitely looks like one of my favourite books is actually getting the adaptation it deserves.
Over the course of the next week, Rogues Portal is going to talk about why this particular series has us so excited. We'll introduce you to the key players of American Gods and let you know what to expect when Starz launches the series sometime in 2017.
In today's segment, we're going to meet the creators of American Gods and tell you why we think they're exactly the right people for the job.
Neil Gaiman: Original Writer and Creator
"I made up so little, in this book" – Neil Gaiman
Neil Gaiman is the author. A fantasy writer with success in comics, novels, children's books, and original works in both film and TV, there are few living writers who can claim as much versatility or love from their fanbase. When American Gods airs, Neil Gaiman will be as connected with the show in the minds of the public as George R.R. Martin is with HBO's Game of Thrones. While Martin is still writing A Song of Ice and Fire, a common sticking point when the show begins to conflict with his books, American Gods is a complete work that's only expanding in the hearts and minds of fans apart from the new show.
By all accounts, Gaiman is highly involved with the series, ensuring his voice from the novel will be preserved. Previous Gaiman adaptations include Neverwhere, Stardust, and Coraline. Yet other than potentially Sandman, American Gods is the one Gaiman work that fans have clamoured for an adaptation most of all. Gaiman is no stranger to TV writing either, having penned both the episodes The Doctor's Wife and Nightmare in Silver for Doctor Who. It would be understandable if Gaiman wanted to distance himself from the creation of this new take on American Gods, but the optimist inside me says to keep holding out hope for a Gaiman-written script to make it's way through the pipeline before the series winds down to a close.
Bryan Fuller: Writer and Showrunner
"What we're looking at with American Gods is developing a Marvel Universe, not with superheroes but with Gods." – Bryan Fuller
While Hannibal is the claim to fame that made Bryan Fuller synonymous with gorgeous, complicated storytelling and fearless ideas, a show like American Gods requires many different skills. Fuller is also experienced in crafting mythologies in series like Dead Like Me or Pushing Daisies. While much lighter in tone, these shows boasted dense fantastical concepts that held together consistently through the poking and prodding of TV plots. Fuller is no stranger to character-driven drama either. His series have consistently focused on how these strange and wonderful worlds effected the characters, with the tightly driven plot of Hannibal actually being the exception rather than the rule.
It's clear from interviews that the scope of the series in Fuller's mind is massive. Justifiably so, the universe Gaiman created does no less than combining every known God, past or present, in a world that mirrors our own. His experience on Hannibal also demonstrates that Fuller knows how to take a book and make it work as episodic TV. Will Fuller at the helm, fans can rest assured that all the interesting little corners of the book can be explored in all their detail and beauty. 
Michael Green: Writer and Showrunner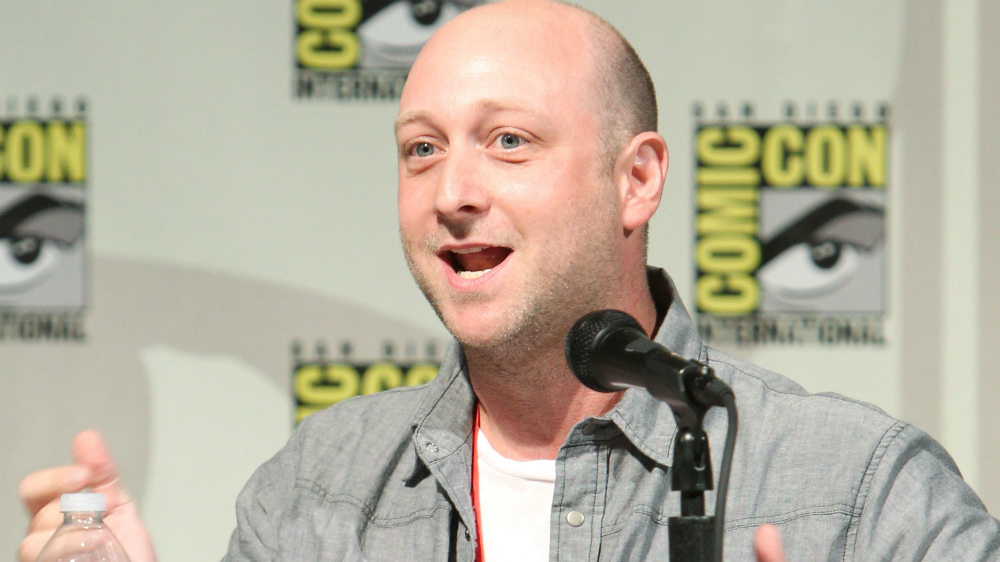 Michael Green is the other half of the American Gods showrunning team. A name you will recognise less than Gaiman or Fuller, Michael Green is quieter publicly, focusing more on the work itself while Fuller glad-hands the fanbase. Nonetheless, Green plays an equal role in developing American Gods for television. An experienced writer for television, film, and comics, Green has contributed to enough of my favourite franchises over the years that I was a little ashamed not to immediately recognise his name.
Notably, Green was also the showrunner for ABC's short but memorable series The River, a found footage series that took place in the Amazon and was made in the style of Paranormal Activity.  While Green's influence may not be immediately obvious, he's a steady hand who understands the use of mythologies to craft story and take viewers out of their comfort zone. He is also contributing to the upcoming Blade Runner sequel as well as Alien: Covenant and the Wolverine sequel. While all these commitments may stretch a showrunner thin working alone, Green and Fuller can be relied on to support each other, especially while Fuller is helming the upcoming Star Trek TV series as well.
David Slade: Director
"COMING TO AMERICA" – David Slade
While there will certainly be more names added to the series as we get further into full blown production on American Gods, we know veteran director David Slade will be directing at least the first episode. His previous work includes the films Hard Candy, 30 Days of Night, and The Twilight Saga: Eclipse. Though while he's notable as a feature director, his talents in recent years can be primarily seen through some of the most breathtaking television work.
Slade has directed five episodes of Hannibal (including the all-important first episode) as well as the pilots for Awake, Crossbones, and Powers. As an experienced director of pilots, David Slade is a great pick. From this work I think it's clear that Fuller is entrusting a man who can fully realise his own vision and deliver a powerful punch that gets the series started on the right foot. If it means we can expect American Gods to look anything like Hannibal, I'm definitely in it for the long haul.
Brian Reitzell: Composer
The score of a series like American Gods is essentially the voice. A powerful enough soundtrack can evoke tone without using a single image, and make the series memorable and unique. I'm a soundtrack junkie, so in the lead up to the series, the announcement of the composer is as important to me as any of the main actors. We haven't heard a note of the score yet, for course, and it's highly unlikely that any of it has even been written, but we can theorise about what it's going to sound like thanks to the news that Brian Reitzell will be involved as music supervisor and composer for the anticipated series.
In a previous collaboration with Fuller, Reitzell scored Hannibal, creating a dark and moody soundtrack that fit the warped imagery of beautifully desecrated corpses and blood. It seems like Fuller is bringing a number of Hannibal collaborators with him, and that's by no means a bad thing. With mythic figures like Odin, Czernobog, and Bilquis setting up shop in the series, along with New Gods like Media and Technical Boy, there's a huge need to create thematic material and play into Gaiman's elaborate world.
American Gods will premiere in 2017 on Starz. Follow @RoguesPortal for more coverage as we continue our week long look into why we're excited about the series.