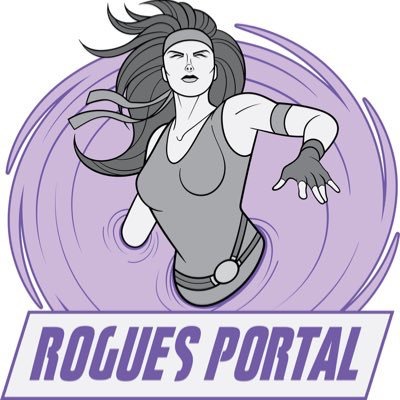 Staff Picks of the Week – August 19th, 2016
It's the end of the week, which means staff picks! I know, I know, you guys probably skip my introduction by now because you just want to see the picks! It's not about me!!! Sometimes it is…but not this week! I have five members of our staff, which does not include yours truly! So without further ado, let's check out the Staff Picks of the Week – August 19th, 2016
---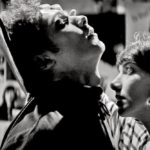 Nicole's Pick of the Week  – As a long time fan of all things vampire, (sorry, Twilight doesn't make my list) this week I finally saw a movie I had been planning to watch for a while: A Girl Walks Home Alone at Night. Produced by Elijah Wood (among others), written and directed by Ana Lily Amirpour, and starring Sheila Vand and Arash Marandi, the prospect of an independent flick with Iranian bloodsuckers was just too much to resist. The film is in stark black and white with high contrast, the setting: "Bad City" Iran, and the dialogue is spoken in Persian. The movie follows the mysterious appearance and eerie activities of a black-cloaked woman, who seems to take an interest in protecting a certain beleaguered prostitute. Ultimately, however, the story becomes less about horror and more about love, when a young Iranian man forms an inexplicable bond with the strange and silent woman. The film has gorgeous and stunningly creepy imagery, along with an appropriate amount of blood and a touch of seduction. Though there are no actual sex scenes, the sensual undertones of the mysterious woman and her motivations add layers of provocative intrigue to what is already an effectively frightening piece of work. I'm guessing that the funky, artsy, and slightly trippy vibe to the movie will not be for everyone; it is by no means a traditional horror story. There are a few plot points that aren't really explained, but in the context of the bizarre events in the film, I wasn't left feeling cheated, just curious.  Thus, should you find yourself in the mood for an artistically-styled-vigilante-vampire-romance, hop on Netflix and check out A Girl Walks Home Alone at Night. It was like someone picked my brain and put it on a screen just to make me blissfully happy.
Stephanie P's Pick of the Week – My pick this week is Wayward. I picked up this series recently (scored some signed copies by Toronto based creator Jim Zub) because it was pitched to me as Buffy The Vampire Slayer in Japan. How could I say no? It follows protagonist Rori Lane who moves to Tokyo to start a new life with her mother, only to become the target of a cabal of mythical creatures called the Yokai who see her as a threat to their ancient dominion. Turns out Rori is a "weaver" who can sense and manipulate patterns of events and she teams up with a crew of other super-powered teens to hunt down and slay the Yokai. It's an action-packed, supernatural adventure that doesn't just use Japan as mere window dressing, offering extensive back-matter material on Japanese culture and mythology. I immediately fell in love with the quirky characters and beautiful artwork; the story is a bit fast paced, but it definitely provides a wild ride through the backstreets of Tokyo. Look for Wayward #17 coming out in October.
Robert's Pick of the Week – My pick of the week is Rumble by John Arcudi and James Harren.  Arcudi has written some of my favorite graphic novels with the likes of The Creep and A God Somewhere. In addition to being a big part of the Mignola-verse, the guy has story telling chops for days. James Harren has drawn some of my favorite issues of B.P.R.D. Rumble is the story of a warrior, Rathraq, from pre-history trying to recover his body after being cursed by ancient gods who now hide in modern society . This sounds very heavy and dark, but the great thing about it is there is a Whedon-esque levity to it. If you like sword and sandal action and the humor of things like Firefly or Avengers the first two trades are out with issue 13 having dropped this week. There is a wonderful story being told here and it gets two thumbs up from me.
Greg's Pick of the Week – I have been on a bit of a 1990s kick with some of my readings lately. Everyone knows all the negatives that come along with that era of comics, but there was some good things that came out of it also. This week I reread Kingdom Come. Kingdom Come is set in the 21st century and features Superman, Batman, Wonder-Woman, and Lex Luthor in a future where new younger heroes do not have the same morals as the old guard do. Peoples' loyalty, alliances, and morals are challenged and sacrifices are made. The writing by Mark Waid is brilliant and really makes you think about the role of the heroes. The art is brilliant as Alex Ross's large over the top style fits perfectly for such a large and all encompassing story.
Josh's Pick of the Week – My pick of the week would have to be The Get Down from Netflix. It's a show from Baz Luhrman about aspiring DJs, disco singers, and the rise of hip-hop in the South Bronx during the late 70s. Only a few episodes into this short series, I already feel for these characters and their stories. Each character feels so true to life to me, a connection is so easy to form with them. Unrequited love, out-of-reach dreams, and passionate music make this show nearly impossible not to relate to on many levels. Adding to the already great aspects of the show is just how diverse the casting is with a multitude of different ethnicities all having their cultures mix to create a very real environment for the story to take place. Overall, the show is a really great with a relatable story and an amazing soundtrack. I'm really looking forward to what's to come!