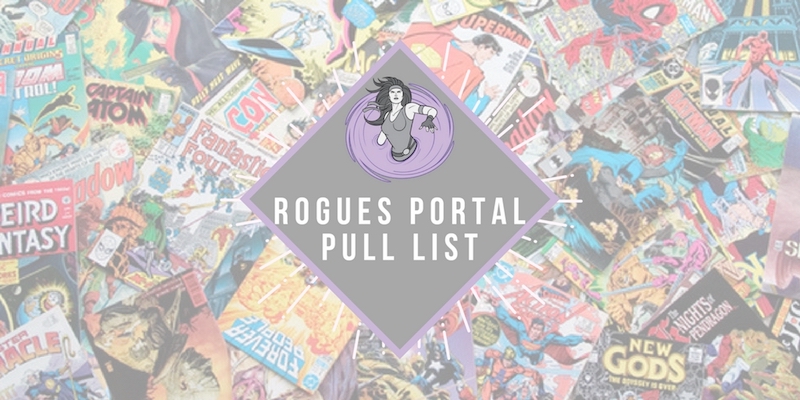 It's Wednesday my dudes! That means it's time to look in our boxes and see what we've got this week on our Rogues Portal Pull List. This is the part of the show where we tell you all about the newest comics that have us excited for August 23rd. A ton of comics hit the shelves each week and we're here to find the best of the best. So here's what's caught our eyes and what you should check out today!
---
Rogues' Essentials: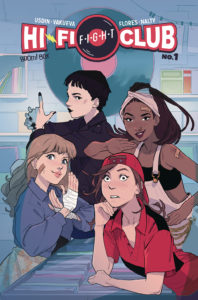 Hi-Fi Fight Club #1
This comic brings together 90s culture, a record store, and a teen girl fight club. How could it not be fantastic?! – Anelise
First of all, we've made it to 90s nostalgia comics?! I'm already in love with the character designs, throw in a record store and teen girls kicking butt? Sign me up. – Kylee
Nightwing: The New Order #1
Dick Grayson (aka Nightwing) has always been a cool character to me, and a story where the Crusaders (a gov. task force he helped create) have become more of a threat than an ally has definitely piqued my interest. – Anelise
I have always been a Nightwing fan. Seeing this Elsewheres story where the group Nightwing helped form end up becoming a threat has all sorts of potential. – Greg
---
Christoph's Picks
Detective Comics #963
With this new story arc Spoiler is once again in the middle of all the action. I didn't really like her at the beginning of this new run, but now I am very fond of her. Her story is interesting and mysterious – the perfect ingredients for a Bat-verse character.
Generation Gone #2
The first issue of this new series by Ales Kot and André Lima Araújo had me impressed from the very beginning. A hacker who wants to hack the genetic code of humans and therefore improve them, by giving them abilities and take advantage of them for governmental uses? Can't wait to read the continuation with the second issue!
---
Greg's Picks
Peter Parker The Spectacular Spider-Man #3
Zdarsky's approach to the web-slinger has been refreshing.
Redneck #5
Cates' spin on a vampire tale as been entertaining and unique.
Shirtless Bear-Fighter #3
Sometimes you just need a funny ridiculous story. What can fit the bill more than a man who was raised by bears, who have turned evil because of tainted bacon?
---
Josh's Picks
Batman The Shadow #5
One of the things I like most about this series is the art. Rossmo has a unique style that starkly contrasts with anything from other Bat artists like David Finch, Jim Lee or Greg Capullo.
War Mother #1
Earth is not like we know it. Its a tough, hostile world. War Mother is the tough leader of a small village and has a sentient rifle. Bad ass woman. Post apocalypse world. Talking gun. 'Nuff said.
---
Thanks for checking out the latest edition of the Rogues Portal Pull List! We'll be back again next week with another list of awesome comics for you on August 30!