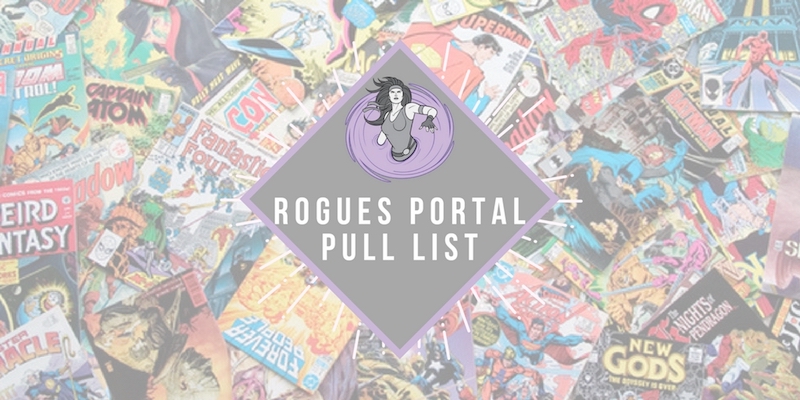 It's Wednesday, my dudes, and that means it's New Comic Book Day! There are tons of new comics hitting the shelves of your local comic shops every week, and it's not always easy deciding what to get, let alone what you should add to your pull boxes. So we've put together the Rogues Portal Pull List to show you the best comics that you might have missed! Here's what we're getting and what you should check out today!
---
Rogues' Essentials
Gideon Falls #7
Let's get this second arc started. – Greg
What else did you expect me to pick? – Josh
Low Road West #2
The first issue of this post-apocalyptic narrative with a great group of characters is one of my favorite debut issues I've read in a while. – Anelise
The first issue stayed close enough to the premise that it stuck to the idea presented in the solicit, but had enough well-planned twists that I was genuinely surprised. Hoping the second issue delivers the same. – Greg
---
Anelise's Picks
Exorsisters #1
Sisters AND paranormal investigators? I want this to be my life.
---
Christoph's Picks
Animosity Evolution #8
This spin-off to the main series almost has me more excited than the main one. Is anyone else picking up a possible relationship between Adam and Wintermute?
Batman #57
Finally, Batman vs. the KGBeast. The last issue brilliantly showed us the stoic investigation our angry hero endured. Now he can avenge the attack on Dick.
Nightwing #51
Last week I read over a dozen issues of Nightwing to be caught up and find out what happened at the end of Batman #55. Dick might have survived the shot, but he changed. I am eager to find out how. A new chapter begins for my favorite ex-sidekick.
Peter Parker The Spectacular Spider-Man #311
The next chapter of Spider-Geddon. I hope this event pays off. Please be a good event!
---
Frank's Picks
Fathom Volume 7 #4
I've really been enjoying this latest volume, Siya Oum's artwork is breathtaking.
Mr. And Mrs. X #4
Despite an iffy launch, this book has actually been a lot of fun. Maybe the most entertaining X-book out right now.
Spookhouse 2 #3
It's Halloween season, so this book is pretty much-required reading. Fun stuff all around!
Stellar #5
A sci-fi bonanza, this book has blown me away month after month. A labor of love for Bret Blevins.
Strangers In Paradise XXV #7
I'm always down to see what trouble Katchoo can get into month after month.
---
Greg's Pick
Cover #2
Interesting set up in issue one, looking forward to see where this second issue delivers.
X-Men Black Mystique #1
This whole series has been fun to read so far. Each of the other ones has had some sort of connection to the current political movement, so let's hope that continues here.
---
Josh's Pick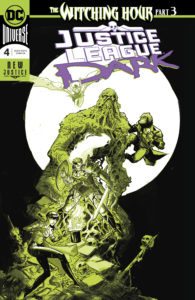 Justice League Dark #4
The Wonder Woman Halloween event continues here.
Quantum And Woody #11
How do you stop a guy who can change reality just by speaking? And this guy talks like an entertaining infomercial. This series is a ton of wacky fun.
---
Graphic Novels
Death Or Glory Volume 1 TP
Initially, I wanted to read this series month to month, but you know, life goes on, a couple of months pass, and here we are with volume one. Time to catch up on a hopefully fantastic series! – Christoph
Gideon Falls Volume 1 The Black Barn TP
If you missed out on the first couple of issues, this is the perfect time to catch up on this urban conspiracy/rural horror comic. – Josh
Mech Cadet Yu Volume 2 TP
If you haven't been reading this heartfelt boy-robot series, grab the first two volumes and thank me later. – Anelise
---
That's all we have for this week! Thanks for checking out the Rogues Portal Pull List! We'll be back next week with a brand new list for you to check out. Same Bat-Time. Same Bat-Channel!