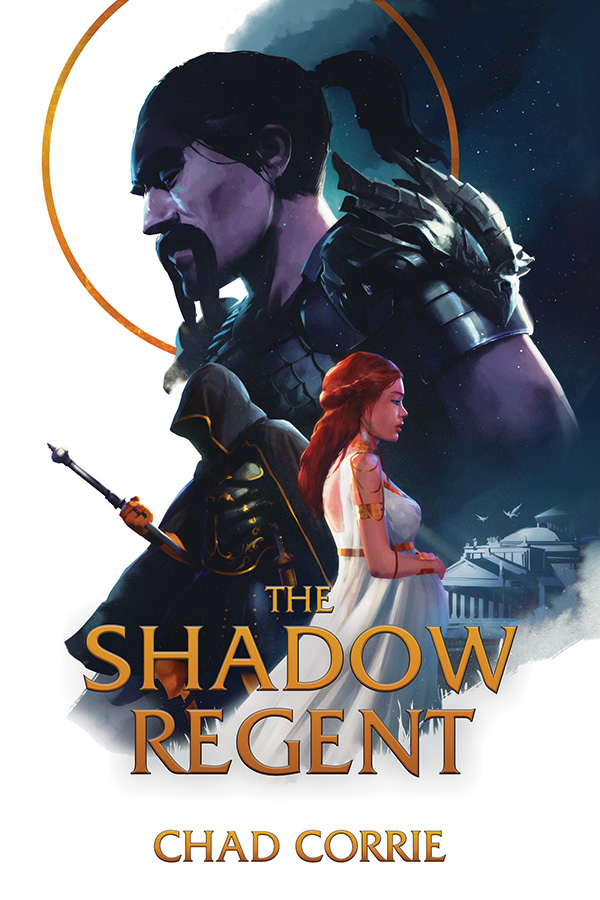 The Shadow Regent is the latest novel from Chad Corrie, author of the "Wizard King" trilogy and takes place in the same universe. "Return of the Wizard King" introduced readers to the fantasy world of Tralodren, a realm of gods and monsters, warriors and magicians. In addition to an eclectic band of chaotic-good heroes and powerful villains, Tralodren is home to the pantheon, a cabal of gods whose machinations drove much of the trilogy's narrative.
Set during the aftermath of "Triumph of the Wizard King" and its devastating conclusion, the gods who make up the pantheon are weaker than ever before and their numbers lessened. Gurthghol, the God of Chaos is missing, and his father's throne is empty. The remaining gods, consisting mostly of Gurthghol's siblings and their children find themselves dealing with forces both from outside their plane and from within which threaten their very role in the cosmos. As new gods emerge, events transpire to usher in a new age where even the most powerful beings in existence are no longer safe.
The Shadow Regent lifts the curtain on these mysterious beings, delving deeper into the pantheon's rich history and bringing new gods into the fold. While this standalone novel is perfectly accessible to new readers, many of the names and descriptions early on may seem overwhelming but Corrie's narration coaxes the reader in to his world quickly. You may want to keep a scorecard handy to keep track of the various characters, from unlikely heroine Twila to the strong yet emotionally-vulnerable god Rheminas. Those who have read, or are at least familiar with the previous books, will find this entry far more enriching.
As with Corrie's prior works, the world-building aspects here are tremendous, uncovering layers to how the gods and the various religions they inspire (or influence) shape the universe. In addition to the fantasy elements, the book packs plenty of political intrigue and character development, which would certainly appeal to fans of the genre, such as "Game of Thrones." The expansive cast all have their own unique abilities and personalities, with any one having the potential to lead their own narrative in the future. And if the twist at the very end is any indication, there are plenty of stories left to tell.