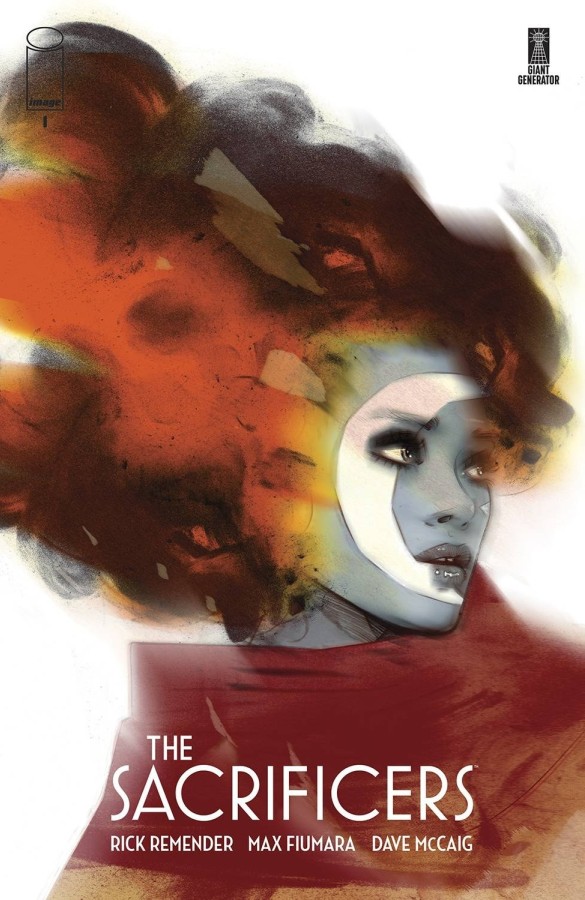 "Perfect harmony and order under one simple condition…one simple sacrifice."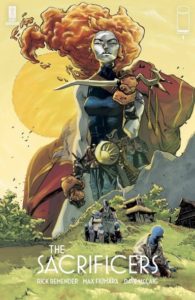 The Sacrificers is a tale of two worlds, inextricably linked. One world is a veritable utopia ruled by a despotic, god-like being, while the other is comparatively primitive, made up of five families of various species just trying to scrape by. One such family struggles as they prepare for the harvest, a time in which each family must send one of their own as a tribute to the god above. A sacrifice.
Creators Rick Remender and Max Fiumara have delivered an amazing concept, creating one world divided by class but with each side remaining dependent on the other. As the fiery king Rokos and his rebellious flame-headed daughter prepare for their upcoming gala, our soft-spoken and (currently) nameless protagonist awaits his fate, much to the despair of his mother and siblings. While details are sparse in the all-too short opening chapter, it's obvious that both events will coincide, and likely in ways that neither daughter or son will expect.
Remender's writing is absolutely on-point, perfectly contrasting the quiet sadness of the common folk with the dialogue-heavy scenes featuring the royals. Remender is notorious for breaking his readers hearts and there are at least three moments during this one issue that were just absolutely devastating. As excellent as his script is, he knows when to let artist Fiumara let loose with his own storytelling skills. Along with colorist Dave McCaig, Fiumara delivers one of the best looking books you can expect to find. Several panels contain no dialogue but the depth of emotion in every expression tells you more than words ever could. The bird-like family of farmers at the center of this narrative are expressive in ways that are grotesque, beautiful, and heart-breaking all at once.
It's been a while since I've had a book stick with me like The Sacrificers has. Needless to say, it's going to be a loooong wait for the next issue.