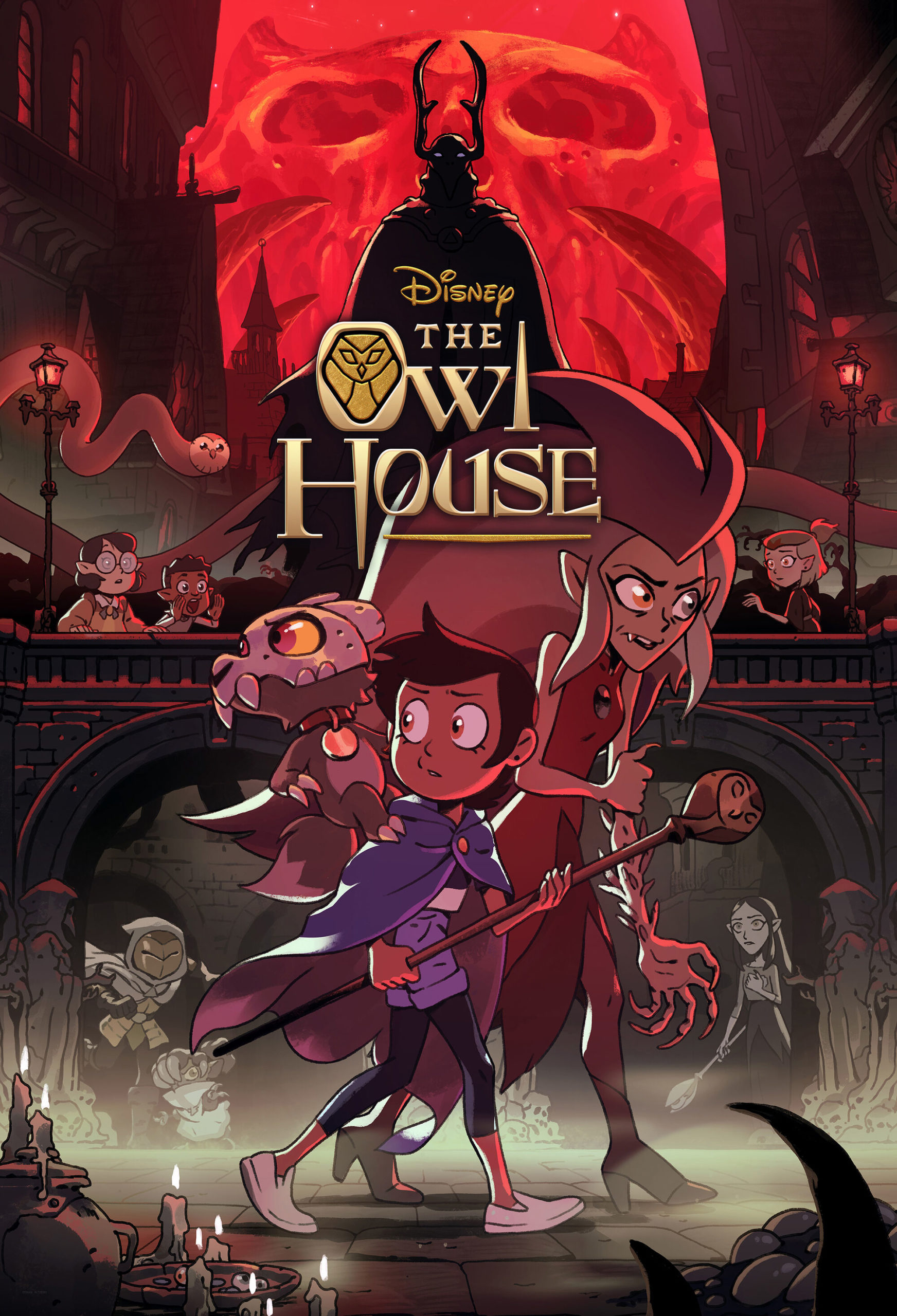 Fans can finally escape back to the Burning Isles this summer as new episodes of the hit series The Owl House (2020 – present) arrive this summer. Its return brings with it glad tidings that are also bittersweet: the series has already been renewed for a third season, which will sadly be its last. While details are scarce, the final season is expected to air sometime next year and will consist of three deluxe installments, each about the length of two standard episodes. It's an odd change of format but hopefully one that will allow for a satisfying conclusion.
Created by Dana Terrace, The Owl House follows the adventures of Luz Noceda (Sarah-Nicole Robles), a sweet and self-assured teen who enters a realm where magic is commonplace but humans are not. Even with a loving mother and a happy home-life, Luz is a bit of an outcast, preferring the wonder of her favorite fantasy novels to real life. Upon her discovery of the Boiling Isles, Luz falls in with fellow misfits Eda the Owl Lady (Wendy Malick), a powerful yet morally ambiguous sorceress, and the diminutive demon King (Alex Hirsch). Despite having no natural powers, Luz becomes Eda's apprentice and actually learns to perform magic, a feat no human has managed before. Eventually Luz defies the odds and is able to enroll at Hexside School of Magic and Demonics.
In addition to Luz, Eda, and King, the first season introduced a bevy of charming and diverse characters, including fellow students Gus, an aspiring illusionist, plant-based witch Willow, and the powerful-yet-entitled Amity. While her initial disdain for Luz paints Amity as an antagonist, their shared love of The Good Witch Azura fantasy novels creates a bond that turns rivalry to romance with both girls developing feelings for one another, a first for a Disney animated series.
Viewers can likely expect more drama with the girls' budding romance (dubbed "Lumity" by the fans), along with the development of Eda's own relationship with estranged sister Lilith. Our heroes will also have to contend with the return of last season's big bad Emperor Belos, Eda's (and now Lilith's) own inner demons, and figuring out a way to return Luz to the human realm, assuming she even wants to go back.
Debuting in January 2020, the series is the brainchild of Terrace, who previously did storyboards for Gravity Falls (2012 – 2016), another beloved Disney series, with which The Owl House shares a number of similarities. Terrace's experience led her to direct several episodes of the acclaimed Ducktales reboot (2017 – 2021) before finally allowing her to create her own world. Over the course of 19 episodes, the series dealt with themes of uniqueness and conformity, blending relatable characters and situations with elements of hilarity and horror. The series has also enjoyed well-deserved praise for its positive representation of LGBTQ+ characters in Luz and Amity.
The long-awaited second season will premiere on the Disney Channel on Saturday, June 12, with new episodes scheduled through August. While it's unknown at this time how long the mid-season break will be, fans can expect another 21 episodes of magic and mayhem.