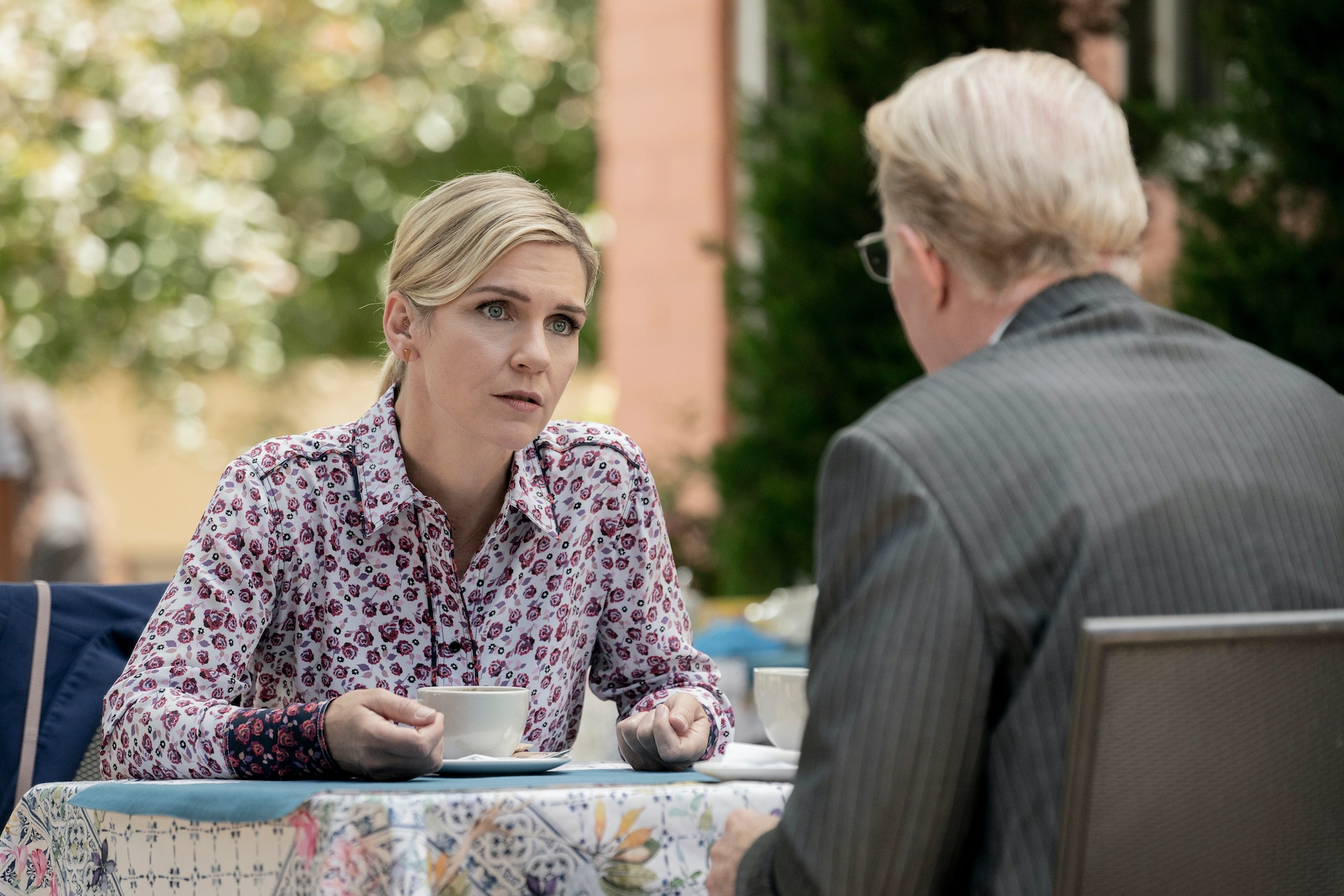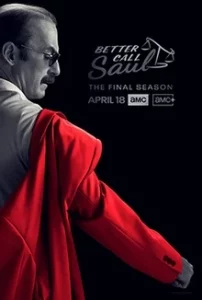 Better Call Saul, Season 6 rewards us with two more episodes in the last couple of weeks. Episodes 4 and 5 continue to build the character of Jimmy McGill into Saul Goodman, as well as weave together several running story lines.
In Episode 4, 'Hit and Run', Jimmy (Bob Odenkirk) and Kim (Rhea Seahorn) continue to execute their plot to ruin Howard (Patrick Fabian) and close the Sandpiper case in their favor. However, when Kim meets with Mike (Jonathan Banks) and learns that Lalo (Tony Dalton) is not dead, she grows a layer of paranoia. Meanwhile, Jimmy as Saul goes deeper into his criminal (here used as a descriptive noun for both himself and his clients) legal practice. In Episode 5, "Black and Blue," Gus (Giancarlo Esposito) monitors Albuquerque for signs of Lalo through the rather surreal setup of a neighborhood home connected to his by a tunnel system. In a hilarious and somewhat random scene, Howard and Jimmy duke it out in a boxing match. The episode closes with Lalo meeting Verner's (Rainer Bock) widow, Margarethe (Andrea Sooch), in an attempt to obtain information about Gus's secret meth lab.
Like previous episodes have done, these last two drop delightful references to people and places that appear in Breaking Bad. For instance, Jimmy's new office location in Episode 4 is recognizable from later in his career, and we get to know better his assistant, Francesca Liddy (Tina Parker), before her descent as Saul Goodman's cynical gatekeeper and accomplice. Something I've always appreciated about the show is the effortless transition between light-hearted and tragic scenes. The hilarity of Jimmy and Howard's boxing match somehow does not diminish the tragedy of Nacho's death a few episodes earlier or the gravity of Lalo and Gus as evil criminal masterminds.
In these last few episodes, I've paid closer attention to the way the directors use main and supporting characters. Something I've noticed before, but that has stood out to me lately, is that there are no particularly likeable moral characters in either Better Call Saul or Breaking Bad. Those whom you could like and root for play very minor roles and only exist as obstacles to the main characters and villains. Those on the side of the law have mixed motives and abrasive personalities. Something else I've noticed is that the show features a lot of scenes involving Jimmy talking to gatekeepers as he works to execute his goals. His interactions with receptionists, administrative personnel, store clerks, and assistants of various kinds are indicative of how he operates – pulling strings behind the scenes. It's a storytelling device I find genius, the more I think about it.
Whether Jimmy/Saul and his escapades are likeable or not, the character development has been and continues to be what makes the show great. As the suspense builds toward a conclusion of the final season and a segue into the events of Breaking Bad, stay tuned for Geek'd Out's coverage!