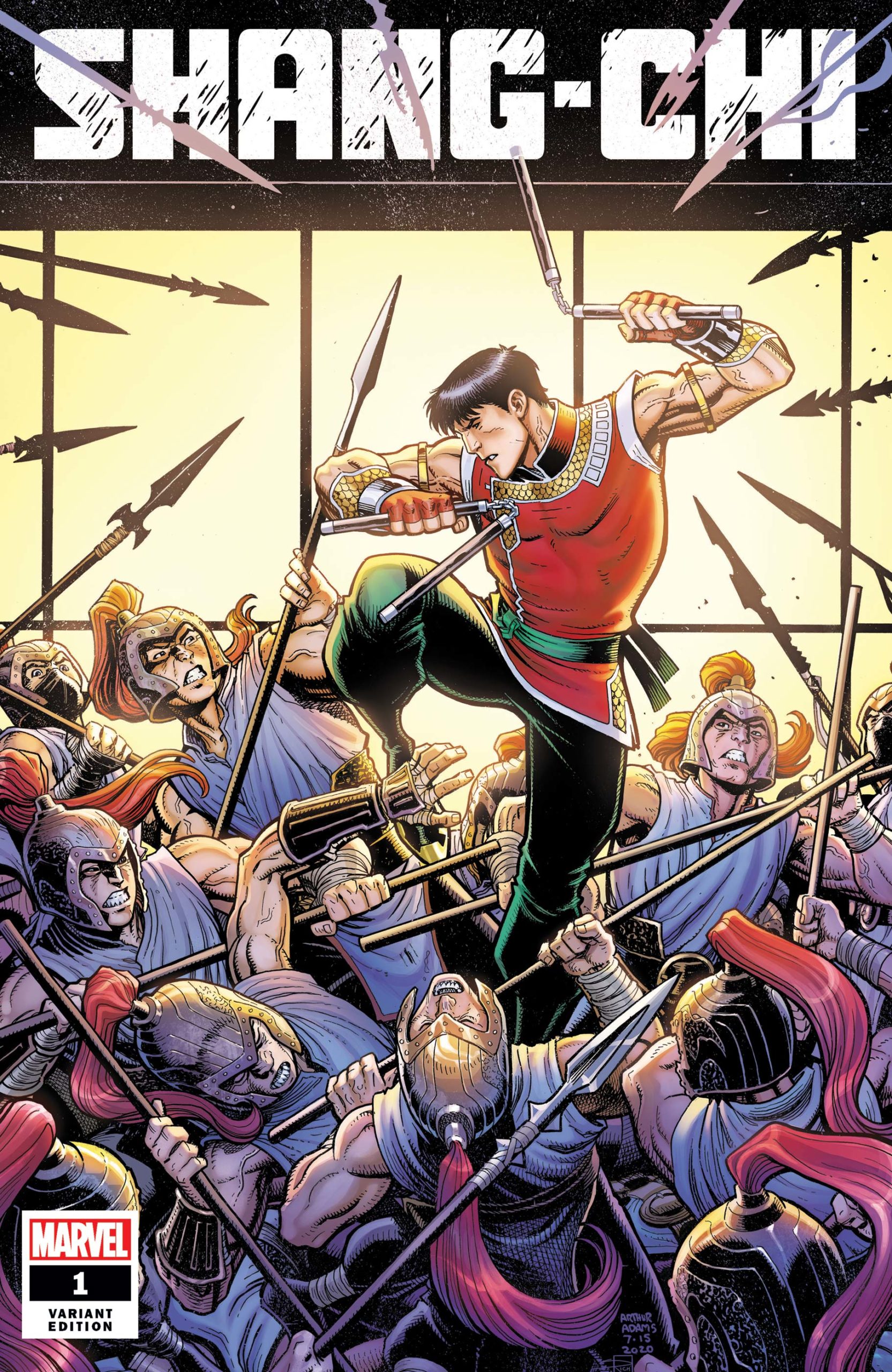 Earth's mightiest heroes are about to face off against the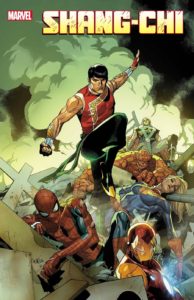 deadliest hands in the East in Shang-Chi, a brand new ongoing series featuring Marvel's Master of Kung Fu.
Following the events of his most recent miniseries, Shang-Chi has been declared as "Supreme Commander" of the Five Weapons Society and is working alongside his newfound siblings to turn their father's corrupt organization into a force of good. Despite his noble intentions, Shang is still the head of what was formerly an evil organization, which threatens to put him at odds with his fellow heroes–starting with none other than his friend and ally, the Amazing Spider-Man!
Picking up where they left off last year, writer Gene Luen Yang and artist Dike Ruan hit the ground running with an engaging and accessible first issue. Thanks to a brief but informative recap, new readers are immediately brought up to speed on our hero's status quo, allowing the rest of the book to keep moving forward and not getting bogged down with exposition. That being said, there isn't much room to explore Shang's backstory or what makes him tick, so new readers may want to read some earlier adventures to get a better sense of his character.
Yang does make the wise choice to not throw in all of Shang's recently discovered family at once, instead focusing solely on Shang and his youngest sibling Esme. The dynamic between brother and sister is a true highlight, as the diminutive Esme's, shall we say, sadistic personality clashes with her brother's more stoic nature. Yang seems to have a lot of fun writing her, and it definitely comes through in her playful banter. Here's hoping we can see her team up with Gabby, aka Honey Badger (see X-23 or All-New Wolverine), sometime in the future.
While there's a good balance between the two siblings, that balance shifts a bit with the arrival of special guest star Spider-Man. Don't get me wrong, I love me some Spidey, but his inclusion in otherwise unrelated titles tends to paint him as either awkward and out-of-place or as a scene-stealer who dominates the page. He definitely fits the latter here, stealing focus from our title character for a good part of the issue. On the plus-side, it does allow Ruan plenty of opportunity to work his magic and design a wall-crawler that is instantly recognizable but still very much his own. The art throughout the book is just stellar, and Ruan definitely knows how to render some awesome fight scenes.
All in all, this is a fun first issue that serves as a direct continuation of the creative team's vision, while providing a serviceable introduction to fans. They clearly have a lot of love and respect for our hero, striking a good balance of humor, drama, and incredible action that's worthy of the character. The lack of background doesn't take away from the enjoyment of this issue, and, if anything, the unanswered questions are more intriguing than frustrating.