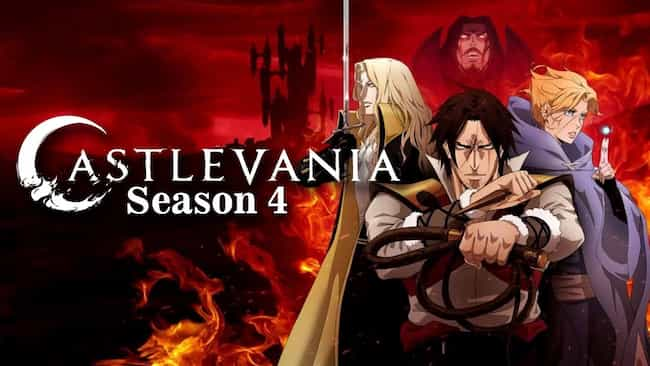 I once attempted to introduce a non-anime watching friend of mine to some quality anime. He tried to be open-minded but got back to me with a negative review. "It was hard to follow," he said, "A lot of things happen for no reason, and a lot of it doesn't make sense."
It can't be helped that some people lack the necessary imaginative faculties to appreciate non-Western TV and film. However, I will nevertheless unapologetically advocate that we enjoy anime for the way in which the style loosens the boundaries of believability and makes for an experience that is pure fun.
I am the first to admit that at least 80% (or more) of all anime is garbagy and completely unwatchable. That said, the few times that I have discovered a worthy anime, I have been glad that I didn't dismiss the genre entirely. At this point in my life, I'm pretty sure I've exhausted all the options for quality anime. While not at the top of my list, Castlevania (2017 – 2021) has been a pretty damn satisfying show. As such, I eagerly looked forward to the release of Season 4 on Netflix and was not disappointed.
In the first three seasons, our heroes Trevor Belmont (Richard Armitage), Sypha Belnades (Alejandra Reynoso), and Adrian "Alucard" Tepes (James Callis) battled and defeated Dracula (Graham McTavish), as well as evil vampire forces trying to occupy the power vacuum that Dracula leaves after his death. The battle is far from over in the fourth season, as our heroes must now thwart a plot by the mad alchemist Saint Germain (Bill Nighy) to use death magic to resurrect Dracula from the depths of Hell to wreak the worst destruction on mankind that has ever been known. Meanwhile, the forgemaster Isaac (Adetokumboh M'Cormack) leads his army of night creatures to defeat a quartet of vampire sisters who aim to take over the world.
Similar to the previous seasons, the animation for this season is both gory and beautiful. The voice actors and the English dub are also exceptionally good. I was particularly struck by the way in which this season, though overall somewhere in the range of average, is punctuated with moving scenes. One scene in particular that stood out to me was the conversation between Isaac and a fly-shaped night creature in Episode 3 (around 1:48 – 7:33) regarding destiny and human nature. The show is also exciting and fun to watch for its interesting use of fantasy and magic. The final episodes culminate in several epic battles to end the attempts to bring Dracula back to life, as well as a final conflict with the personification of Death itself.
Is Castlevania pulpy? Yes. Are there gaping plot holes and contrivances that make no sense? Also, yes. Is it a great show that is worth binge-watching? Absolutely! I give this show a solid B+ and place it on the short list of anime shows that I would recommend.
Castlevana Season 4
Credits
Starring: Richard Armitage, Alejandra Reynoso, James Callis, Theo James, Adetokumboh M'Cormack, Jamie Murray, Graham McTavish, Bill Nighy, Jessica Brown Findlay, Emily Swallow, Yasmine Al Massri, Ivana Milicevic
Writer: Warren Ellis
Director: Sam Deats
Streaming: Netflix