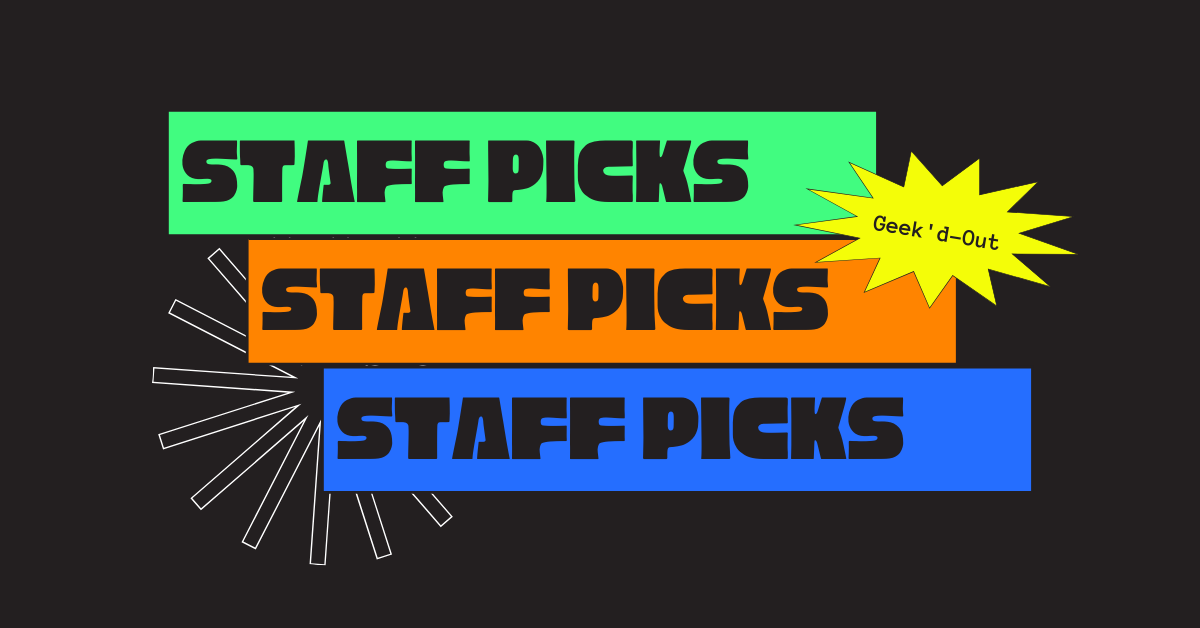 What is the Geek'd-Out staff recommending this month? Everything fantastic of course! Check out what we're enjoying in June.
---
Michael Farris Jr.: The Sweet Tooth Soundtrack (2021)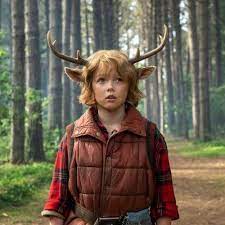 Netflix's adaptation of Jeff Lemire's fantastic comic Sweet Tooth took the world by storm (questionable advertising included), and deservedly so. The series captures themes of the loss of innocence, tribalistic tendencies, and finding a true sense of family outside the biological bounds. Of course, a huge boost to all of those emotional beats is the soundtrack.
Given the post-apocalyptic, prepper nature of the show, the soundtrack is packed with folksy, country tunes that are perfect for sipping sweet iced tea on a warm summer night. It blends old and new with bands like Of Monsters and Men, Fleet Foxes, The Avett Brothers, The Grateful Dead, The Band, and so many more. You can max out on chill vibes with this Spotify playlist.
Jonathan Boes: Hedra (2020)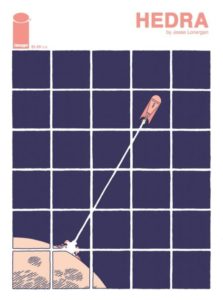 Hedra by Jesse Lonergan is a one-shot published by Image Comics. This comic is currently nominated for a "Best Single Issue Eisner," and boy does it deserve it. Hedra uses space and geometry in ways I've never seen before in a comic. The story unfolds in 30-panel grids, telling an epic science-fiction parable that finds a perfect balance between the conceptual and the concrete. Lonergan is really doing something totally fresh with the comicbook format. It's just a gorgeous piece of science-fiction storytelling, and when you finish it, you sense that you've experienced something, and it's something you want to share.
Michael Thao: Phil Dragash's Unofficial and Unabridged Audiobook of J.R.R. Tolkien's Lord of the Rings Trilogy (2010-2013)
This past month, I've been listening to Phil Dragash's unofficial and unabridged audiobook of J.R.R. Tolkien's Lord of the Rings trilogy. Along with using immersive soundscapes, the voice actors sound almost exactly like the actors in the films, and the audiobook uses music from it, too. It's my first time reading the books, and Tolkien's poetic writing and characterization adds a whole new layer to the overall story that's omitted or glossed over in the films. If you're a fan of the movies, I highly recommend this audiobook. It's the closest you can get to experiencing Lord of the Rings for the first time again.
The audiobooks aren't officially posted anywhere, but they're easily found through Google, YouTube, or any podcasting app. And, you can access Phil Dragash's website at https://www.phildragash.com/.
Anelise Farris
:
The Swerve (2018)
I don't like it, but I'm one of those people that will judge a television show within the first episode and a movie within the first few minutes. I consume a lot of media, so it might seem like I'm not selective, but I'm actually very particular about what I watch. Television series are much easier for me to get into. They have more of a chance to prove themselves. It doesn't help that the movies I like (horror or at the very least dark) tend to fall into cliché. The Swerve, however, is a movie that hooked me from the first few minutes.
It's a movie that I turned on during an empty afternoon, not expecting much, but it quickly took over my full attention. It is not horror, but it is absolutely 110% dark, and it's so haunting that I find myself compulsively bringing it up in conversations with friends. It's a film that begs not to be spoiled, but I'll just say that it is a domino-esque film, where you witness one thing leading to another and so on. And because it involves an ordinary family, it's all the more relatable.
Muriel Truax: The Book of Story Beginnings (2006)
The Book of Story Beginnings by Kristin Kladstrup is my June recommendation. Upon moving into a new home, young Lucy Martin discovers The Book of Story Beginnings, a magical blank book that makes whatever story the owner writes in the book become real. In the adventures that follow, she meets orphaned pirate children, talking animals, and a long lost relative. This book is a childhood favorite of mine, and I think of it as a cross between Jumanji and The Chronicles of Narnia. It's the type of children's book that adults can find delightful–which is how I believe all children's books should be.
Greg Brothers: Lego Masters Season Two (2021)
If you are not a fan of food or music, then it can be hard to find a reality competition show that is entertaining. Enter
Lego Masters
. Hosted by Will Arnett, the show pits teams of two against each other as they create Lego creations based on that week's theme. The great thing about this show is that there is no backstabbing, shady tactics, or villains–just teams that love Legos. In fact, the teams are very supportive of each other throughout the competition. Also, Arnett is the perfect host. He is funny, witty, and never takes himself too seriously.
As a parent of a child who loves Legos, this is a show that we can watch together without me having to worry about the content. The competitors' stories are all positive. Additionally, it fosters my child's creativity. If you are looking for feel-good summer entertainment, Lego Masters is the show for you.
---
Check back next month as we share what Geek'd-Out staffers are enjoying in July!