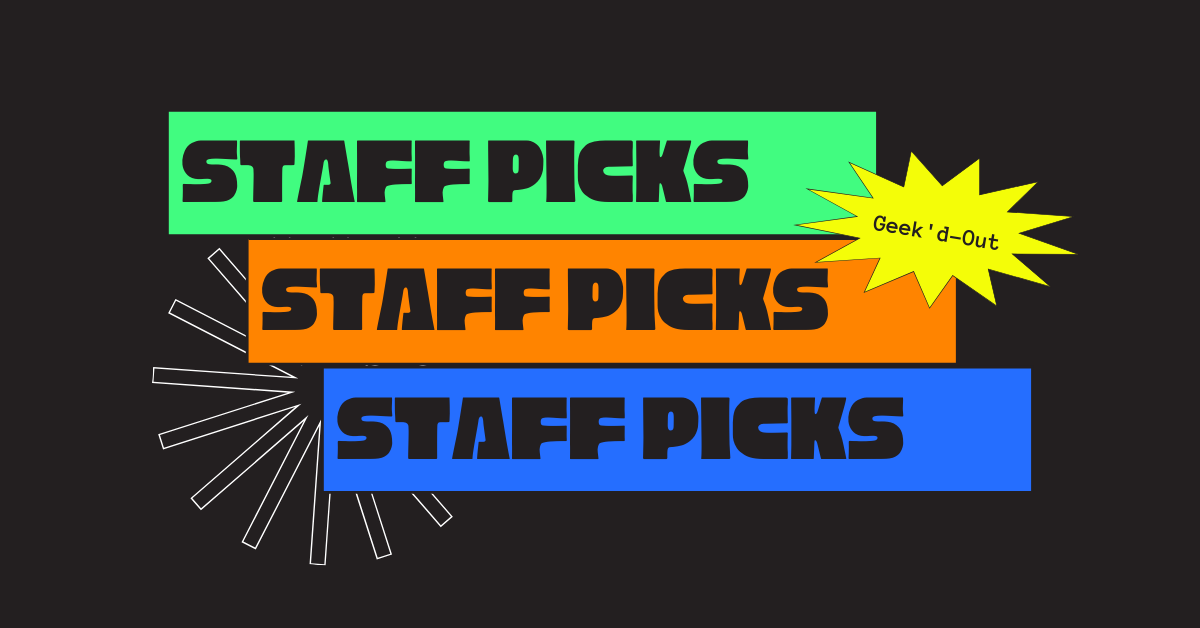 Check out what the Geek'd-Out staff is reading, playing, and watching this month.
---
Michael Thao: Golf Story (2017)
Madden 15 was the last entry in the series that I played before realizing that Madden 07 was the last time I actually had any fun playing a sports video game: there became too much of a focus on realism and not enough on arcade-style fun. Since then, I've sworn off sports in my video games.
Enter Golf Story, a goofy golfing RPG (yes, you read that correctly) that 100% does not take itself seriously. You play as a washed-up golfer who suddenly decides to get their life together … by breaking up with their girlfriend to chase their dreams of golf stardom. The characters are sort of the worst, yet still surprisingly charming because, again, the game doesn't take itself too seriously. Golf Story reminds me of the random online Flash Player (RIP) adventure games I'd play as a kid. In fact, I spend more time compulsively triggering as much new dialogue as I can than I do actual golf. But yes, the golfing is still solid, and I look forward to the next entry from developer Sidebar Games, aptly titled Sports Story.
Anelise Farris: Where the Crawdads Sing (2018)
My TBR piles are tall enough for my cats to hide behind–sitting up–but whenever a friend gifts me with a book, I always dive right in, and with Where the Crawdads Sing by Delia Owens, I am so glad I did. It follows a young girl, Kya, who lives alone in a small cabin in the Carolina marsh, earning her the name "Marsh Girl." She is both a bit of an urban legend and an odd attraction for the nearby town, and, when a boy turns up dead, she becomes an easy target.
It's a summer read that hits all the marks: it takes place by the water; it features both romance and mystery; and it's very readable. However, it's more than your typical "beach read," as it's extremely poetic and has the emotional weight of those works we call "literary" but don't quite know what we mean. During a summer where I am spending my time inside recovering from a surgery, I find Owens's novel, with its rich descriptions of nature, to be just the antidote I need.
Jonathan Boes: Supergirl: Woman of Tomorrow (2021)
We're two issues in, and this is a Supergirl book unlike any other. Really. What other Supergirl book finds her drunk in an alien dive bar and fighting bad guys with a sword? But there's more to it than that. This book, by Tom King and Bilquis Evely, explores the pain of Supergirl's past against the backdrop of a gorgeous science fiction setting. The classic Supergirl uniform creates a brilliant contrast with the alien textures and fantasy tropes. There's something unique and brilliant happening here.
Muriel Truax: Waco (2018)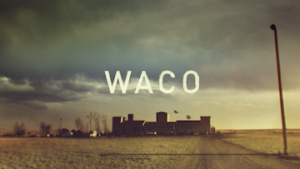 This TV miniseries available on Netflix recounts the events leading up to the Waco massacre of 1993. It's not often that I find a compelling show, but I binge-watched this one twice. Featuring a talented cast that includes Taylor Kitsch, Rory Culkin, Julia Garner, and Michael Shannon, Waco is intense, tragic, and unforgettable.
Michael Farris Jr.: The Complete Calvin and Hobbes (2012)
Here at Geek'd Out, we often like to focus on traditional comicbooks that spawn from the DCs, the Marvels, the Images, and many, many other publishers. However, I know that my love for comics actually originated from comic strips (once I could wrangle the Sunday morning comic paper out of one of my siblings' hands).
I particularly loved Calvin and Hobbes. There was something about Calvin's irreverent, borderline mad genius behavior and how his exploits almost never worked in his favor. Reading through The Complete Calvin and Hobbes now as an adult adds to the enrichment of this comic from the brilliant mind of Bill Watterson. While the work stretches from the mid-'80s to mid-'90s, there are so many timeless ideas packed into this iconic comic. You also get to hear from the notoriously reclusive Watterson on how Calvin and Hobbes came to fruition, which is an inspiring story of perseverance and sticking with your passion.
---
Check back next month as we share what Geek'd-Out staffers are enjoying in August!