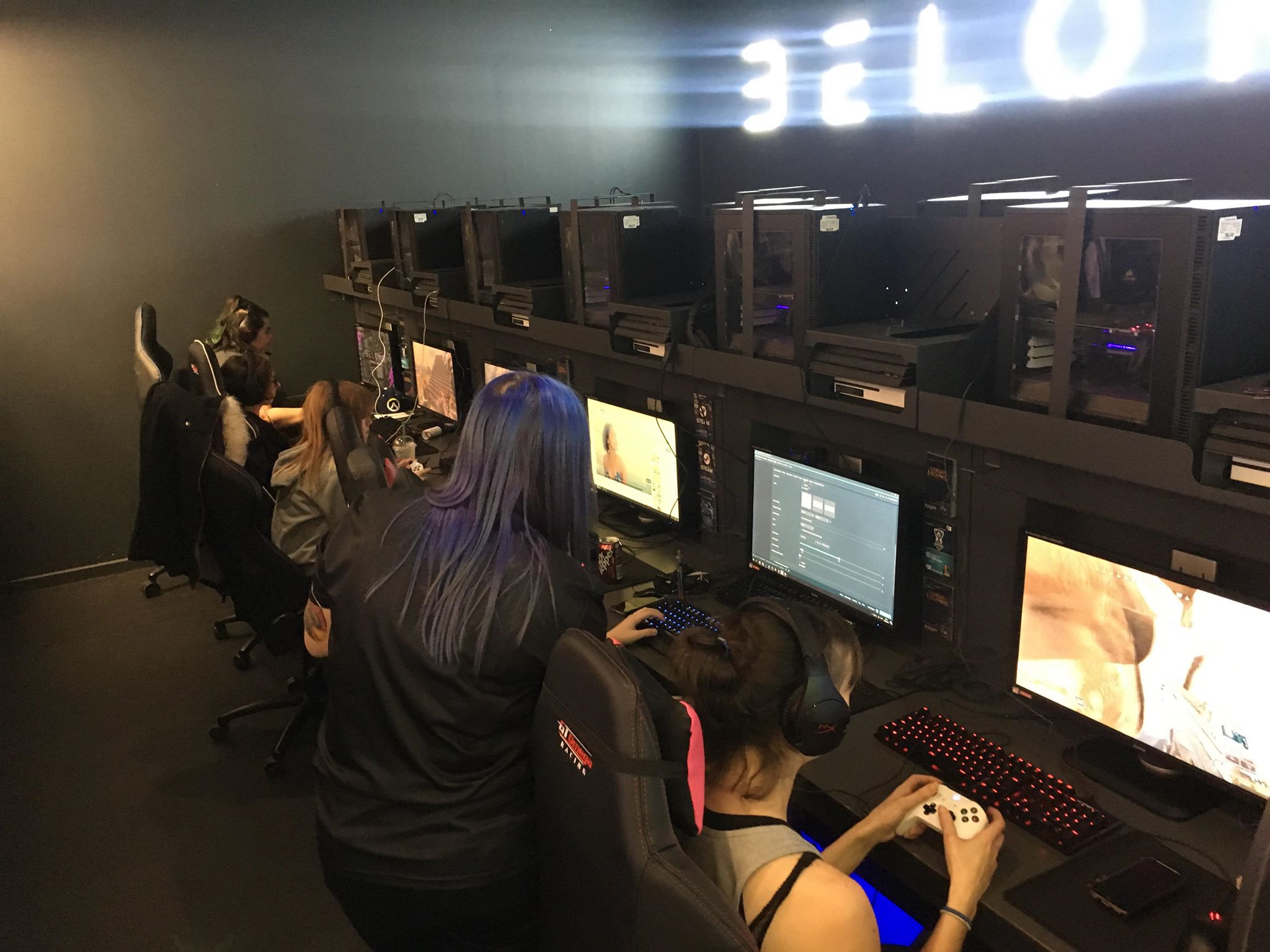 Honesty hour: I've never owned a PlayStation or an Xbox and I cannot use a game controller for the life of me. I love games but I've always been a spectator rather than a player. UNTIL NOW!!
Every month in my local city we now have a Girls who Game meet-up, organized by my lovely lovely friend Kelly who runs the local Game store in Cardiff (the UK version of Gamestop). Every month we have a few new games to play and I get to have a monthly practice on the controls!
A little recap on the previous events; in the first meet-up, I played Dead by Daylight. Died instantly and continuously. In the second meet-up, we played the multi-player game zombie which I believe was The State of Decay…I think…this was back in December so I cannot remember.
For our third meet-up, I tried my hand on three different games.
---
APEX LEGANDS

First Impression: At first I tried using the controller but alas, I sucked so I switched to the keyboard and mouse and it was a 100 times easier. Still ended up dying every time. Is a multi-player game where you can play against other players so I was in a team of 3. Visually it's a stunning game. Vibrant, beautiful scenic views, gorgeous cascading waterfalls and everything else in between. The area in which you play is vast and for the first 5-10 minutes, you're literally gathering supplies. The training was not easy and finding your way around the controllers was slightly difficult, especially if you're new to the whole gaming scene.
Overall Opinion: I really enjoyed it a lot more once I switched to the keyboard and mouse and if I had managed to kill one character instead of being continuously killed myself, I would've enjoyed it even more. It's fun, a great game to play with friends.
---
OVERWATCH



First Impression: Again a fun and vibrant film and as per usual I KEPT DIYING!! I really want to develop my skills and survive a game for longer than 10 minutes. The characters are a lot of fun but honestly, I had no idea what I was doing. I couldn't work out the keys well at all. It looked a lot like Kingdom Hearts. The music was an interesting choice visually it was gorgeous, full of energy and colour. I didn't play it long enough to be able to give you a fair review as I lost my complete patience with it.
Overall Opinion: I did not have a clue what my objective was, what I was meant to be doing or how the hell I was meant to survive or kill for that matter!
---

HEROES OF THE STORM

First Impression: Not as advanced as the other two in terms of graphics but I think that's because it's only meant for PC… I think… but a lot easier to play and a lot easier to understand than the the first two games. I killed one person in the game!! Honestly I was incredibly proud of myself! 1:10 to me!! Again it was all about learning the controls and I believe with a bit more practice I could definitely advance in this game.
Overall Opinion: Not as exciting or as visually stunning as the above two but personally I loved it and it's a good game to ease your way into the gaming world and the voice acting is amazing!! Perfect voiceover and recognizable!!
If you have any recommendations for any games I should learn to play please comment below.