It is a great time to be a Zelda fan.
Breath of the Wild is on the way and the love for the franchise seems to be at an all-time high. After the well-received Hyrule Historia, a collection of 20 years of Zelda history which featured unreleased concept art and a never-before-seen or confirmed timelines from Nintendo, Dark Horse is publishing and releasing what looks like another gem for die-hard collectors and casual fans alike: The Legend of Zelda Art and Artifacts.
The Legend of Zelda: Art and Artifacts has over four hundred pages filled with Zelda goodness. A bit more in-depth then the name suggests, Art and Artifacts will contain not only full page, fully detailed art, but also exclusive interviews with the development teams, official pixel art from the first few games (this seriously grabs my interest, I love all pixels), and also rare promo art like posters never before released to the public. It even has some sneak peaks at Breath of the Wild before the game comes out!
The preview shots are a pretty good indicator of what you'll be getting if you've never checked out the Hyrule Historia before. If this book follows the same design choices, it should also be available in a nice hardback version with a shiny logo, and probably have some kind of poster if we're really lucky. The two might even be bundled together in the future in case you missed the first, or for new fans of the series coming into it on Breath of the Wild.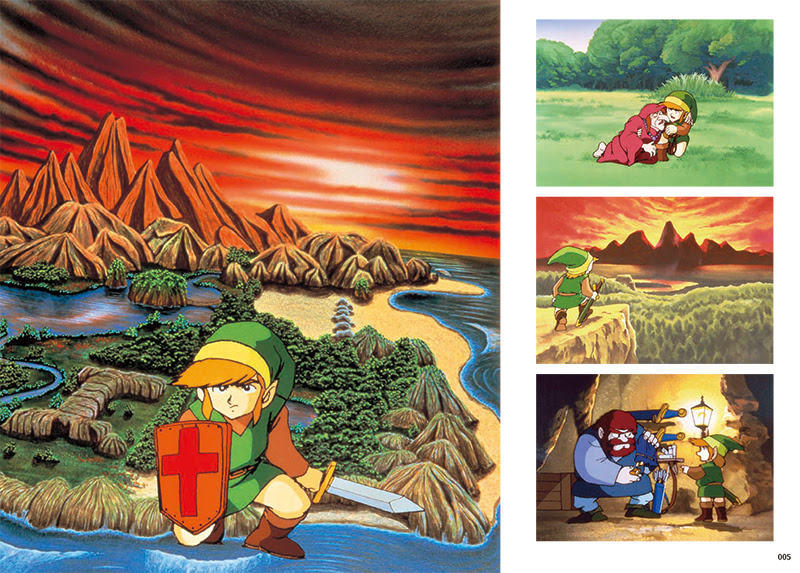 The old NES art really helps to flesh out the world of the first game. If you've got a good eye for pictures, you may notice that old one of Link overlooking the horizon seems familiar. They based one of the biggest reveals for Breath of the Wild on a new version of that, with Link overlooking what could be the entire game. Crazy how far back they are… Linked. Sorry. But that had to be done.
Be on the lookout for this collection on February 21st, 2017!