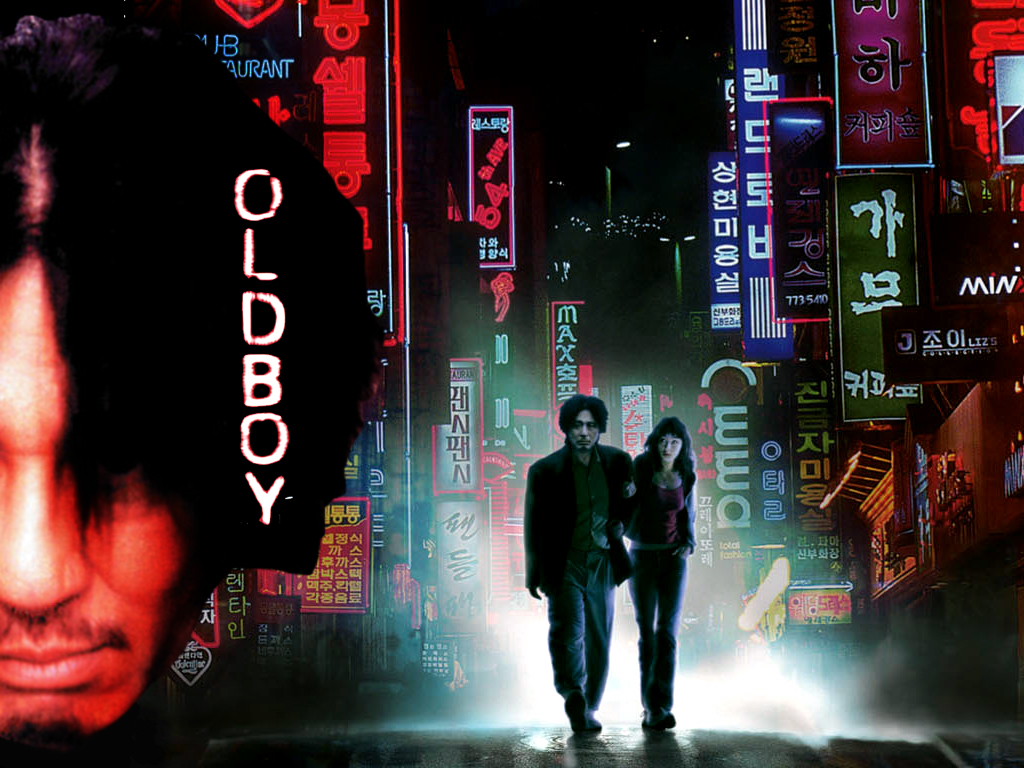 Name: Oldboy
Release Date: 2003
Lanuage: Korean
Director: Chan-wook Park
Writers: Garon Tsuchiya (story)
Nobuaki Minegishi (comic)
Chan-wook Park (screenplay)
Chun-hyeong Lim (screenplay)
Jo-yun Hwang (screenplay)
Joon-hyung Lim (writer)
Actors: Min-sik Choi (Dae-su Oh), Ji-tae Yu (Woo-jin Lee), Hye-jeong Kang (Mi-do)
Described as one of the best films to come out of Asia, Oldboy is one beast of a film. It has drama, action and everything in between, including some gory scenes not meant for weak stomachs! It has an American remake but, as is the way of the world, the original is better.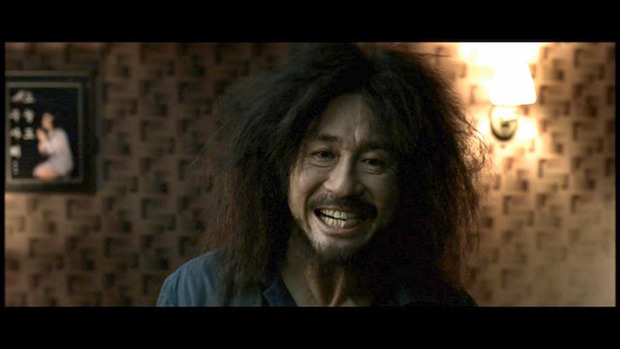 Plot
On the day of his only child's birthday, Dae-su Oh gets completely drunk and is arrested. While calling home from the phone booth after being released he suddenly vanishes. He is then imprisoned for fifteen years without any explanation. Once he is released he is equipped with money, a mobile phone, and some new clothing. Whilst trying to discover why he was imprisoned he soon begins to learn that his kidnapper has a greater plan for him. He has four days to find out why he was imprisoned as soon realizes that you cannot escape your past.
Oldboy is film two out of three by director Chan-wook Park, all of which have the same running theme of revenge. I haven't seen the other two films so unfortunately I'm not able to tell you whether or not they're all on top notch level such as Oldboy, however I do own them both on DVD, so hopefully an article will be coming soon.
I was told that there was some bloody gruesome scenes in this but, if I'm honest, it was nothing I'd never seen before. The lack of blood and guts didn't let the film down though, it's the plot that keeps you watching! It just sucks you in and keeps you at the edge of your seat. The plot, with all it's twists and turns might appear complicated, especially when new plot twists enter, so big snaps to all writers for imagining a script and a film as complicated as this without a physical visual. When you think it may have lost it's path, even slightly, BAM!! Another shocking twist happens and the plot is back on track, but slightly more intense.
The acting is absolutely superb! Especially by Min-sik Choi who plays our main protagonist. His acting is Oscar winning , his display of raw emotion is the best I've seen in a film of any origin and language. Ji-tae Yu who plays Woo-jin Lee puts on a damn fine performance and (to me) is the films main eye candy. Min-sik Choi and Hye-jeong Kang have fantastic chemistry together and both of whom deliver a very convincing performance.
Each scene is superbly directed and looks like a piece of art, and the music sets the tone for the whole film. It's all one orchestration instead of a variety of songs.
The sex scene is slightly awkward viewing, especially if your watching it with a parent. I watched it with my father and he just stared at the wall while I watched the ceiling. The scene goes on for a good minute or two so have your phone handy if your going to watch it with parents, it'll be a bit more interesting than the bloody ceiling.
Not many films have rendered me speechless, but I can safely I was silent for a good 5 minutes, taking Oldboy all in. The film had such an impact on me, I knew it was going to be good, since everyone I knew who'd already seen it absolutely loved it, but I think I was shocked by the fact it was genuinely fantastic. Nobody was lying to me when they said it's a masterpiece of a film. It's in the best 250 films for a reason and the only way you will understand why is if you watch it.
Seriously – watch it. You honestly really need to watch it. The music, the cinematography and of course the best part of the film: the plot!! Everything about this film is beyond perfect. The big reveal will have you stunned to silence and the actual ending has an inception-esque style to it and will leave you asking a tonne of questions!
Watch it.
Watch it.
Watch it.