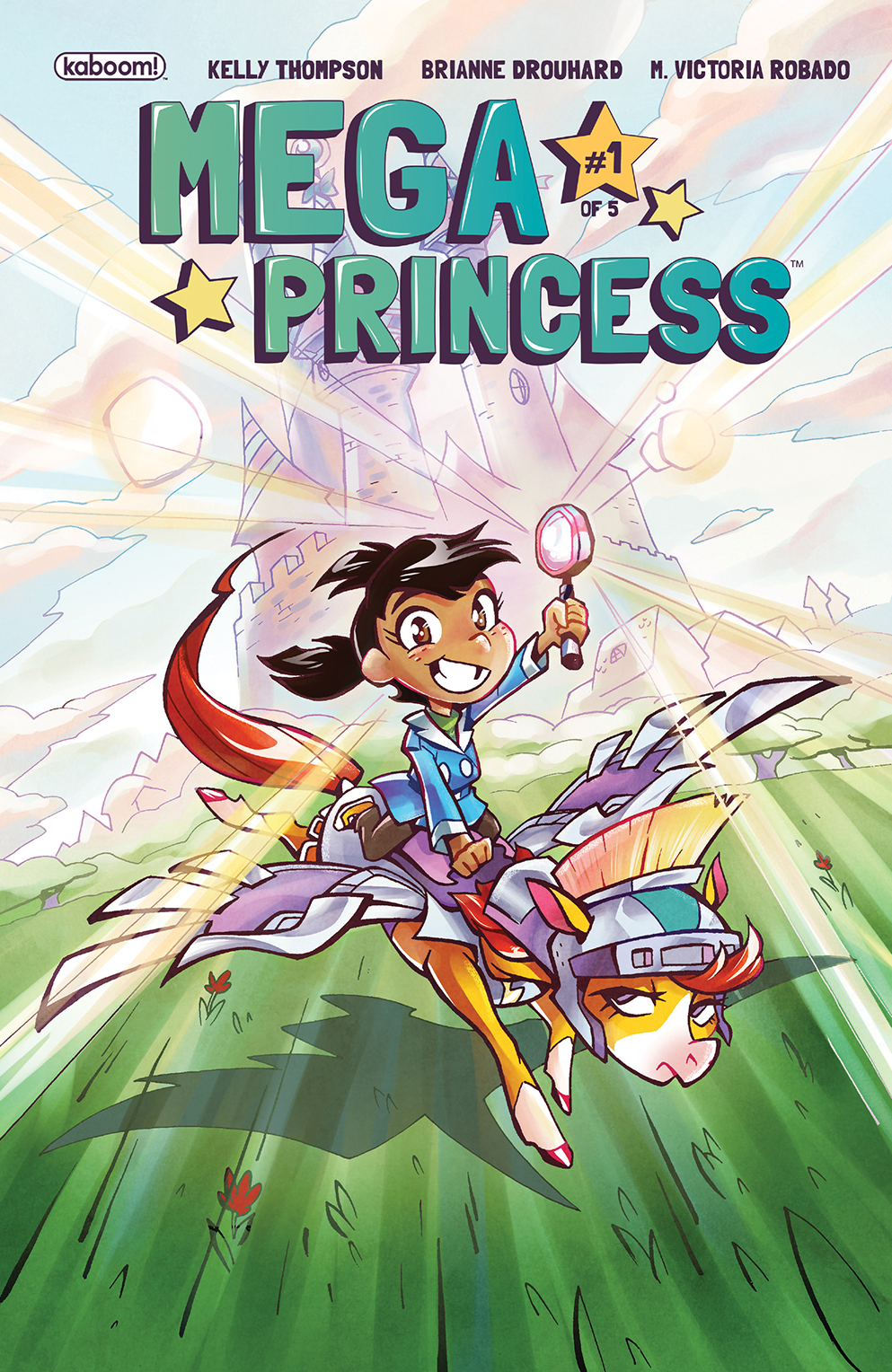 Mega Princess #1 (of 5)
Publisher: KaBOOM!, an imprint of BOOM! Studios
Writer: Kelly Thompson
Artist: Brianne Drouhard
Cover artists:
-Main Cover: Brianne Drouhard
-Incentive Cover: Katie Cook
Format: 32 pages, full color
Price: $3.99
On sale: 11/9/16
Rogues Portal is proud to have a sneak peak at the latest comic from Kelly Thompson and Brianne Drouhard, Mega Princess! An all-ages comic that's hitting store shelves THIS Wednesday for you to pick up and read on your own, or share with the whole family.
"The ultimate princess is here from writer Kelly Thompson (Mighty Morphin Power Rangers: Pink, Jem and the Holograms) and Nickelodeon's Brianne Drouhard! During Princess Maxine's 10th birthday, her fairy godmother grants her the gifts of EVERY fairy tale princess, which…sounds a lot cooler than it actually is, in Max's opinion. She doesn't want to sing on key or feel a pea under 20 mattresses—she wants to be a detective! At least the power to talk to animals is cool, but her pony Justine is downright saucy. They don't get along. When her little brother, Prince Robert VI (better known as Baby Bobs), goes missing, Max and Justine are on the case, and her new Mega Princess powers just might come in handy after all!"
We have a preview of the comic to get you excited AND we have TWO exclusive detective files for you to take a look at.