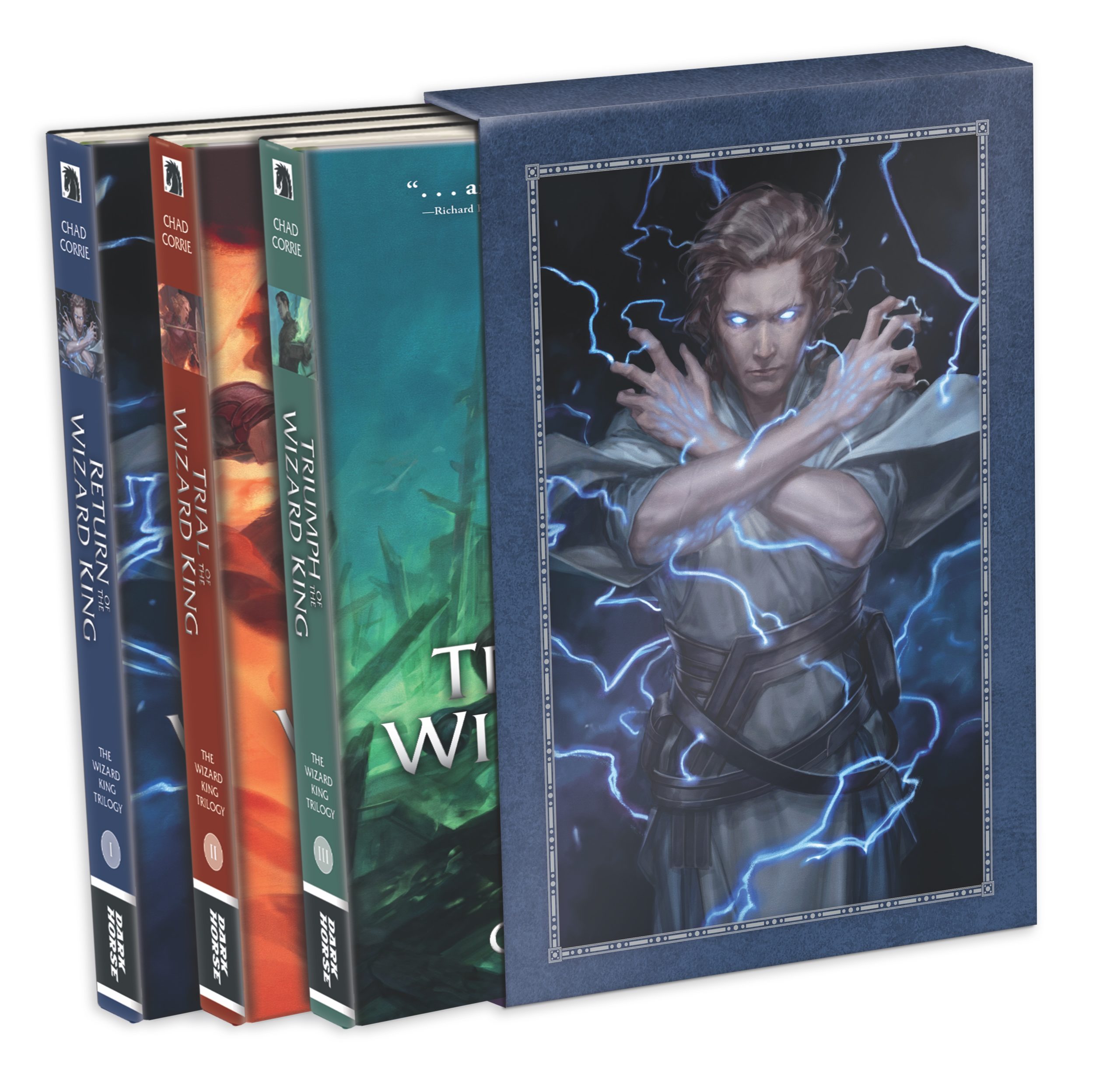 Experience the magical and violent world of Tralodren. Discover the saga of the last wizard king and join an eclectic cast of heroes and anti-heroes as
they embark on the journey of a lifetime. To stop an impossibly powerful villain, a ragtag group of mercenaries is hired locate and retrieve some long-forgotten knowledge, hidden deep within Tralodren's jungle-like ruins.
"Get in. Get out. Get paid. At least, that was what they thought. Instead, all find their fates intertwining through a series of hidden agendas, warring gods, ancient schemes, and cosmic adventure centuries in the making."
Collecting the entire Wizard King Trilogy (Return of the Wizard King, Trial of the Wizard King, and Triumph of the Wizard King), this set includes an exclusive double-sided poster featuring a full-color map of the world of Tralodren! If you haven't read them before or you're looking to share the story with others, this is perfect gift for fans of epic fantasy, dynamic characters, and rich world-building.