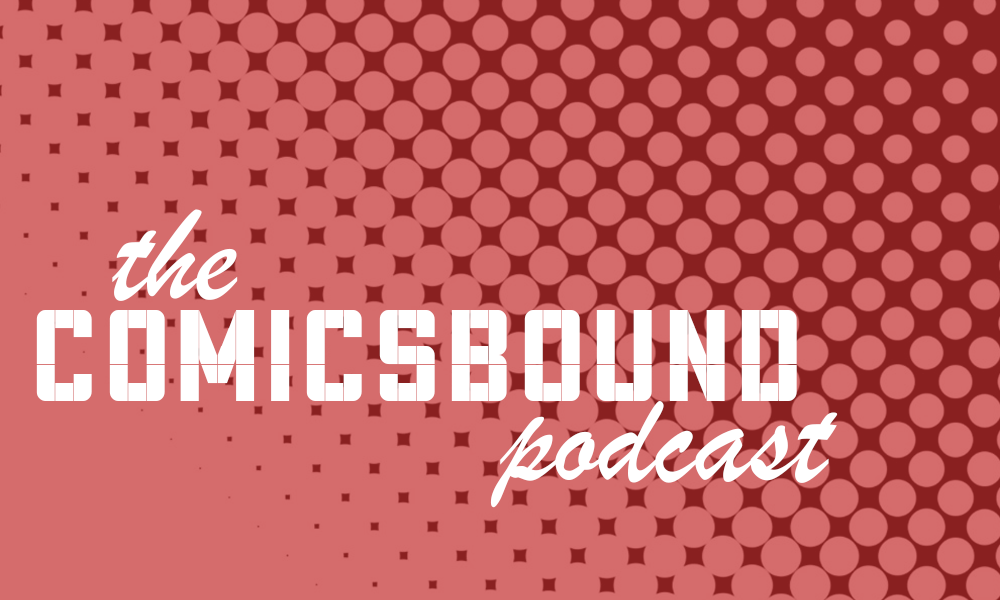 Comicsbound Ep 8: Pacific Rim 2, Punisher, and Listener Questions
We're also on Google Play
It's the 8th episode of Comicsbound and we're going to be answering a few of your questions in the second half of the show after we talk about all kinds of stuff like OMG THERE WAS AN ANNOUNCEMENT FOR THE PACIFIC RIM 2 MOVIE… JOHN BOYAEGER, PACIFIC FINN 2… We are thinking of things.
We talk about a LOT of comics too including: Another Castle, Mighty Morphin Power Rangers: Pink, Scooby Apocalypse, Punisher, The Black Dahlia, Lumberjanes Gotham Academy, Grayson, Sheriff of Babylon, Detective Comics Rebirth, Green Lanterns Rebirth, Batman Rebirth, Patsy Walker A.K.A. Hellcat, and more.
The break music? Yeah, that's the awesome Face It Tiger by The Mary Janes aka Married with Sea Monsters.
Comicsbound is:
Stephanie Cooke – @hellocookie
Lan Pitts – @pittsed_off
Insha Fitzpatrick – @benwyyatt