As the world gets ready for the introduction of Spider-Man into the Marvel cinematic universe next month in Captain America: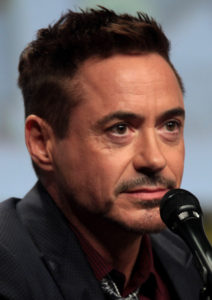 Civil War, more details continue to be released for the Spider-Man solo movie that is due to come out next summer. Last week Sony announced that the title for the movie will be Spider-Man Homecoming. The name fits with a double meaning as it is a homecoming for the character to the Marvel Universe and the movie is rumored to take place directly after the events of  Captain America: Civil War.
As excited as people are to see Tom Holland as Spider-Man, fans want to see what characters will fill the screen beside him. Lending to the idea that the movie will be directly related to the events of the Captain America: Civil War movie, is the announcement this week that Robert Downey Jr. will be reprising the role of Iron Man in the Spider-Man solo film. In addition, Marisa Tomei was announced months ago as Aunt May and it will be interesting to see how she will be portrayed in this new universe. It has also been announced that Tony Revolori will be playing a character named Manuel, although no other information about that character is known. Laura Harrier has also been announced for an unnamed character, while singer Zendaya has been cast as a character named Michelle.
News such as who the main villains will be in addition to who will play those villains fall squarely under the rumor category but will covered here as soon as they become official. So loyal Roques Portal readers what characters and actors would you like to see appear Spider-Man Homecoming?