It's the middle of summer, and the heat-wave is coming on strong. If you are like me and are looking to escape the heat (or bad weather) with a friend or partner, here are some good local co-operative console games. The games listed below aren't your standard party/multiplayer games as they all involve a campaign mode.
---
A Way Out (Hazelight Studios)
Xbox, PlayStation
A story-based cooperative play required game, A Way Out is the tale of two protagonists, Leo and Vincent, who decide to escape from prison and have to stay on the run. It is an adventure-based tale, full out shoot-outs and chase scenes. This game places you and a friend right in the middle of an action film. Teamwork is heavily emphasized in this game, and the escape itself can be done in a variety of unique ways depending on player choice.
Unravel 2 (ColdWood Interactive)
Xbox, PlayStation, Switch
Back for a sequel, Unravel's Yarny is joined by another blue Yarny. Together, two players must traverse beautiful landscapes in this puzzle platformer, using yarn to fly and maneuver varying levels. Don't let the concept of puzzles scare you. The levels are easily navigated with two people.
(Also try: Never Alone)
Portal 2 (Valve)
Xbox, PlayStation
A classic addition to any gaming list. Portal 2 contains a split-screen first-person cooperative mode where players control two robots navigating through Aperture Science guided by the ever-so-witty GLaDOS. It's similar to the first Portal where you're armed with a portal gun, only this time you have a partner to attempt (and hilariously fail) the puzzles of teleportation. The second game includes new mechanics (like a gel that makes you bounce) to keep the levels interesting as you go in.
The Halo Series (343 Industries)
Xbox
With the exception of Halo 5, all previous Halo games are available in split-screen co-op. That's six games to choose from. The Halo series is a first-person shooter (FPS) set in the battle against an invading species called the Covenant (and later other alien species). The alternating landscapes and terrain make this a remarkably fun and casual shooter. The ability to choose the level of difficulty means you can play Halo with all levels of gamers.
(Also try: The Borderlands Series)
Gears of War Series (Epic Games)
Xbox
Another Microsoft exclusive, the Gears of War series is a third-person shooter dealing with a hostile threat. Only this threat comes from below the planet's surface: The Locust. They are a species that is both terrifying and deadly, adding elements of horror to the gameplay. The Gears series is gritty and bloody, something you note the first time you chainsaw a Locust. Yet, it is incredibly satisfying watching you or your friend pull off this melee kill. There are five games to choose from, and you can jump into any of them without prior knowledge.
Lovers in a Dangerous Spacetime (Asteroid Base)
Xbox, PlayStation, Switch
Imagine trying to pilot a spaceship with three of your friends in a warzone with every person being assigned a very specific job that could mean surviving or blowing up. That is Lovers in a Dangerous Spacetime. Between 2-4 players, you must pilot, defend, shoot, and repair your spaceship as you navigate the treacherous areas of space trying to free trapped creatures. Despite a potentially dark concept, this game is full of bright colors and humor and will have everyone laughing as you attempt to avoid crashing your ship for the 100th time.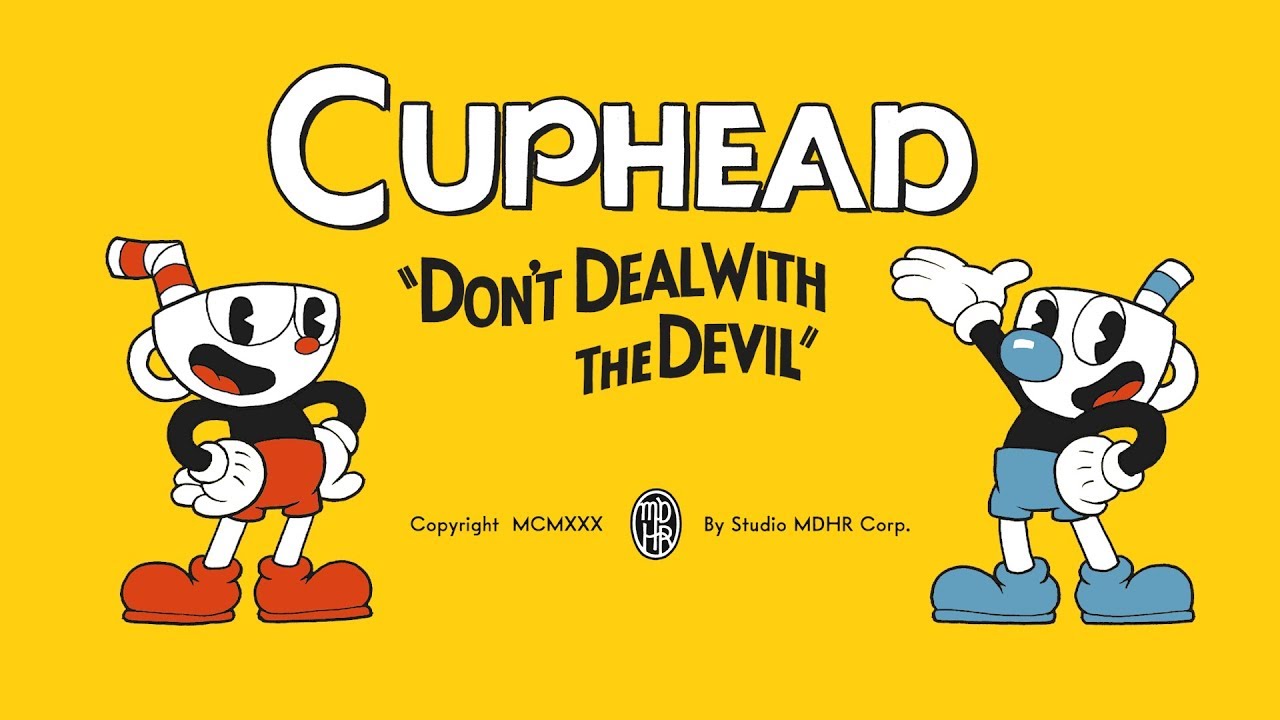 Cuphead (StudioMDHR)
Xbox, Switch
If you're looking for a challenge reminiscent of the early gaming days, Cuphead is right up your alley. When Cuphead and Mugman lose a game against the Devil, they have to gather souls of other creatures to save their own. The classic side-scroller levels hold no mercy for even the most hardcore of gamers. Despite the challenge, Cuphead is a blast to tackle with friends. Settle in, though, 'cause you'll be working hard for those victories.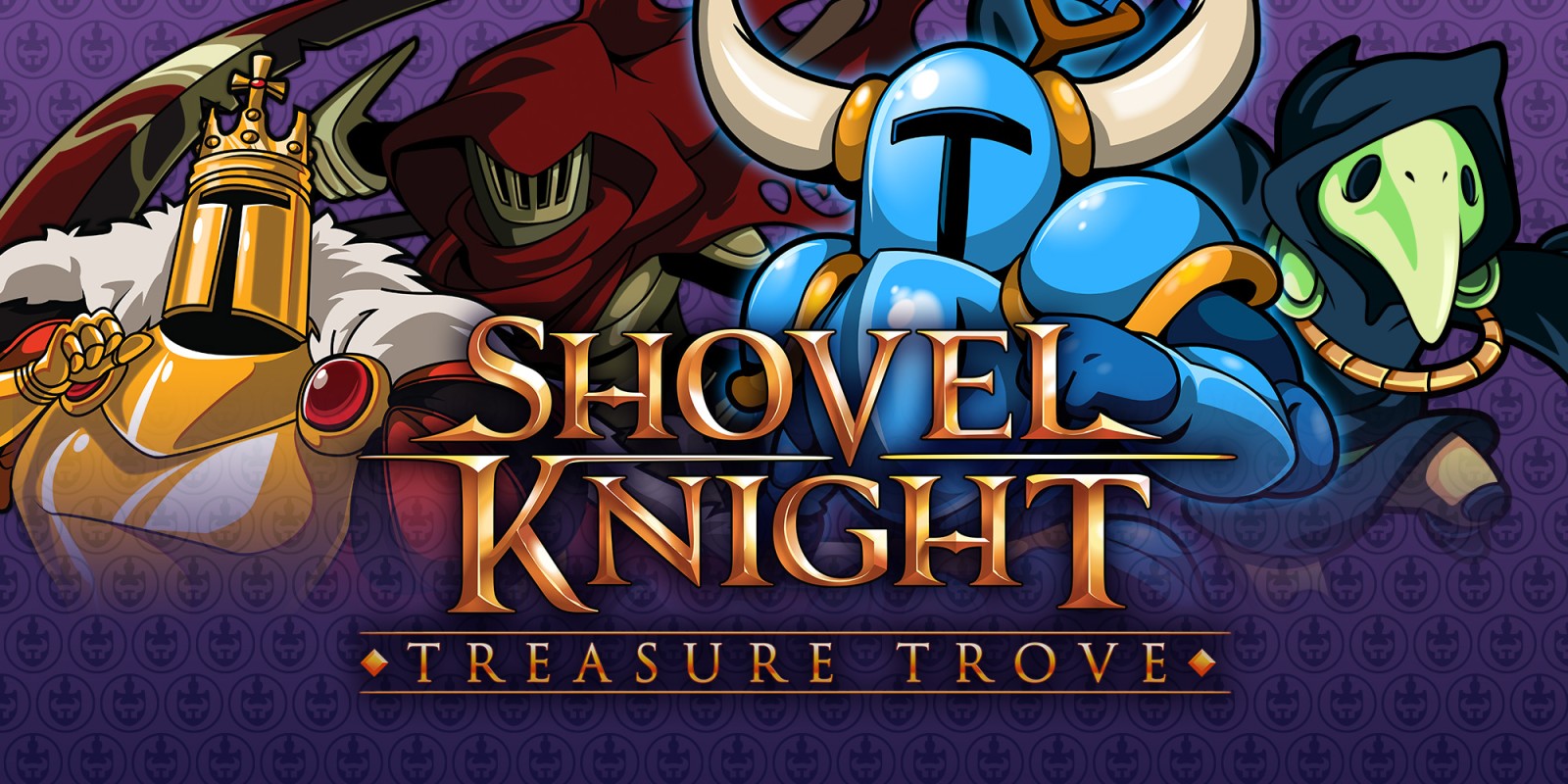 Shovel Knight (Yacht Club Games)
Xbox, PlayStation, Switch
Another side-scroller and platformer game, Shovel Knight features a character of the same name: A knight armed with a shovel. Not only used as a weapon, the shovel can also be used to dig for treasures and reach different parts of the map. A nice feature in co-op is that your fellow Shovel Knight will teleport to your side if one of you step into the next section of the map. Meaning only one player needs to tackle difficult obstacles.
Divinity: Original Sin II (Larian Studios)
PlayStation, Xbox
If you're looking to play something more fantasy based, Divinity: Original Sin II is a perfect RPG co-operative game. From choosing your class to character species, the world is full of choices open to you and a friend. The game doesn't sacrifice any RPG elements for the sake of co-operative play, meaning you'll never feel hindered playing with friends. Plus, who doesn't love tackling dungeons with your friend sitting on the couch right next to you?
Lara Croft and the Temple of Osiris
PlayStation, Xbox
Any fans of Lara Croft or Indiana Jones-esque adventures will enjoy Lara Croft and the Temple of Osiris. This time, you aren't pursuing tombs together, but up to four players can tackle the dangers and puzzles of tombs together. Co-operative is limited to a fixed isometric view, so the game forces everyone to stick together, a feature you'll appreciate when monsters attack. It's a perfect game for casual gamers and those wanting to enjoy a good action-adventure with friends. Not everyone gets to be Lara Croft. Other players will have to take on the mantle of various companions, such as fellow explorers and ancient figures, paired with unique abilities and weapons to fight the evil Egyptian god Set.
(Also try: Lara Croft and Guardian of Light)
---
Have a co-op game recommendation that I didn't include? Let me know in the comments below!