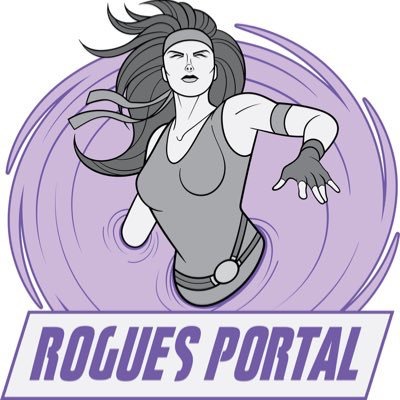 Rogues Portal Staff Picks – Week of June 3rd, 2016
Hello from the staff at Rogues Portal! It's the end of the week, which means it is time for our picks! Each week we share with you a little bit of what has captured our attention and hopefully pique your interest enough to check out what we recommend. So without further ado *insert game show voice here* "Here are our staff picks of the week!!!"
---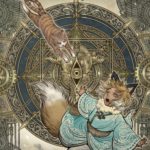 Stephanie Cooke's Pick of the Week:  Monstress Vol. 1 by Marjorie Liu and Sana Takeda is one of the best comics that you may not be reading right now. The story features fantastic world building, totally boss talking cats, intriguing mythology, and more. Liu tells a fantastic story that is interwoven perfectly with very intricate, manga-influenced comic art by Takeda. Art that will take your breath away and leave you staring at the page long after you finish reading it. Check it out now!
Amelia's Pick of the Week: My pick of the week is Library of Souls, the final book in the Miss Peregrine's Peculiar Children trilogy, by Ransom Riggs. I cringed when I saw the trailer for Tim Burton's Miss Peregrine's Home for Peculiar Children. I mean, did Burton even glance at the book before starting this project?! As someone who is always going to prefer the book to the movie, the final book of this amazing trilogy (which I finished just this week) had to be my staff pick! Library of Souls has the main character Jacob coming into full control of his Hollow related powers and it's not a moment too soon: the Wights are nearly within reach of their diabolical endgame. This incredibly creative story is combined with a huge collection of unusual vintage photography that are entwined throughout the narrative, a cast of unforgettable characters, and locations that come alive on the page. If you've got any interest in the movie, please do yourself a favour and read the series first!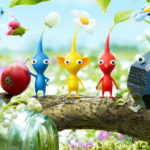 Billy's Pick of the Week: Pikmin 3 is one of the top five games Nintendo has made for the Wii U. Although limited by the console's power, the lush organic environments that you forage through in this game are some of the prettiest settings I've ever seen. Using the gamepad as a means of control feels natural, and I can lose hours guiding Alph, Brittany, and Captain Charlie out on their delightful search for fruit. While not a long game, there's tons of re-playability built into Pikmin 3 by means of trying to complete the game in the smallest number of days or with the least amount of pikmin killed. Letting you go back to any previous day and try again is a great mechanic that makes perfection addicting. Even with that pressure, I find it completely relaxing to explore and watch my pikmin friends go about their work. A remarkably positive-feeling game in general, Pikmin 3 is my go-to unwinding game for the moment.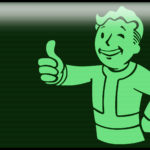 Ryan's Pick of the Week: Fallout 4 Mods on Xbox – Finally mods come to console! After servers being initially hammered during launch, modding finally opened up to the masses on Xbox One. The game sets aside 2 GB for mods, so it isn't quite the unlimited fun our PC buddies are getting, but it is a step towards a brighter future. My favorite mod so far is WRVR Radio, which adds a full blown radio station complete with radio plays, commercials and a new companion to boot. With this small step forward, the future is bright for console gamers.
David's Pick of the Week:  My pick this week is The Black Queen's debut record Fever Daydream. The band is fronted by Greg Puciato, the frontman from The Dillinger Escape Plan, an American mathcore band. When I heard that Greg would be collaborating with two others to create a more pop sound, I knew that I would have to give this a listen.  A far cry from his screaming growl in Dillinger, The Black Queen has more of an electronic, sometimes glitchy, sound that reminds me a lot of Nine Inch Nails. This was released in January of this year and I have listened to the album at least once a week. It may not be for everyone, but it has grown on me. If you are a fan of Dillinger or Puciato's voice and lyrics, then definitely give this a listen.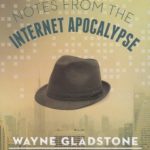 Hafsa's Pick of the Week: My recommendation is Notes From The Internet Apocalypse by Wayne Gladstone.  The Internet is gone. People have lost contact with their friends from their favorite websites. This drove people to assemble out in the open based on their favorite websites. The question is what would you do if the Internet is suddenly gone? I found this book hilarious and adventurous. It is light and easy to read; a break from the actual Internet. This is one of the books that I don't take seriously yet still enjoy because it fast, easy, and relaxing!
---
Until next week's staff picks, make sure you follow us on Instagram: roguesportal, Twitter: @RoguesPortal and find us on Facebook! Don't forget to check out our podcasts as well: Comicsbound, The Misfits, and Scooby Dos or Scooby Don'ts!