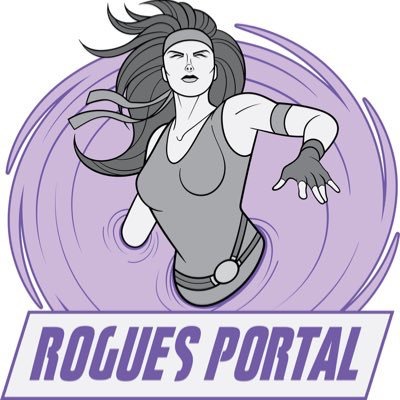 Staff Picks – Week of July 15th, 2016
Friday has come and gone! It was Ghostbusters Day for us at Rogues Portal and nothing but ghost related articles went up – check it out, it was awesome! Since the five staff selected this week didn't just choose Ghostbusters (weird, right?), we delayed posting for a day. Next week will pick up the regular scheduled day as usual. For now, enjoy these only slightly delayed Staff Picks!
---
Hafsa's Pick of the Week – My pick this time is Persepolis by Marjane Satrapi. This is a coming of age true story, which means expect some tears (or emotional anguish). The story both reflects Persian values and the historical evolution that Iran has gone through. This is a story that reflects how one person experienced a revolution and a war, how she was treated when she was young by family, the people she has met along the way, and how social pressure can change a person's perspective and decision making. This story shows that although we may all have different experiences in life, story telling has the ability to help understand those experiences and reflect on how to proceed with the successes or failures presented.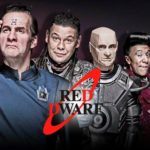 Amelia's Pick of the Week – My pick of the week is the BBC's comedy/sci-fi series Red Dwarf. It's a series that's aired new seasons on and off again since 1988, and September 2016 will see the release of season eleven. Almost thirty years since its creation and only eleven seasons. Well written (aside from the disastrous series seven), amazingly acted, and wholly original, it's a cruel injustice that Red Dwarf isn't a yearly series because it's one of the funniest things to ever come out of England! The series follows the exploits of four guys, three million years into deep space, on the mining ship Red Dwarf as they try to get back to Earth. There's Dave Lister, the last man alive, a total slob, and the lowest ranking crew member. Arnold Rimmer, a fussy, bureaucratic, hologram and the second lowest ranking crew member. Kryten, a service mechanoid that breaks his programming. And Cat, a fashionable creature that evolved from Dave's cat. Every episode sees the four of them in a ridiculous situation: maybe Lister wants to take the catering officers exam so he'll outrank Rimmer, or perhaps they've travelled back in time and met Jesus. There's guaranteed laughs no matter what as the smegheads try to make it back to Earth!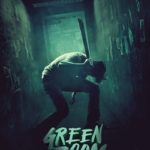 Michael's Pick of the Week – My pick for the week is Green Room, available this week on Blu-ray, DVD, and digital download. The story of a punk band who witness something they shouldn't after performing at a neo-Nazi bar in the middle of nowhere is some of the tensest film making in years. Director Jeremy Saulnier previously made Blue Ruin, a great movie about the effects of trauma and revenge, and he only seems to be getting better and better. When I picked up the Blu-ray, it was a bit of a tough re-watch, with the gone-too-soon Anton Yelchin putting in a heart-breakingly open performance. Tense as it is, I've still managed to watch it three times (so far). The supporting cast includes Imogen Poots, Alia Shawkat, and Patrick Stewart, who's playing wonderfully against type. Definitely check this movie out, it's a brisk 95 minutes and you certainly won't regret the time spent.
Heidi's Pick of the Week – My pick for the week is the Millennial Podcast.The podcast explores life in your twenties, as told through the life of host Megan Tan. Your education, career choices, and lifestyle may not be the same as Megan's, but there is ALWAYS something that anyone in their twenties (and older) can relate to. It is so easy to marathon the first season, her story just hooks you and you want to know what happens next. Be prepared to feel feels, because you are bound to feel frustrated, sad, mad, or other strong feelings along with Megan. The second season features episodes with specific topics stories from listeners and her friends, but it does not change the heart of the podcast that you're sure to fall in love with by episode 2. You can find Millennial on whichever podcast app or website you prefer.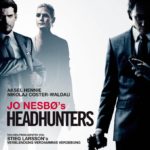 David's Pick of the Week – My pick of the week is the 2011 Norwegian film Headhunters.  The movie is based on a novel of the same name and directed by Morten Tylum (The Imitation Game).  The movie is about a corporate recruiter  (Aksel Hennie), who is very successful but also very insecure.  He leads a double life as an art thief to pay for his luxurious lifestyle. He encounters a former mercenary (Nikolaj Coster-Waldau) that possesses a valuable painting and sets out to steal it. The job goes wrong and things get way out of hand from there. I don't want to say anymore about it for fear of spoiling anything.  The story is very intelligent, fast paced, and the character development is what really makes the film standout.  Headhunters is available to watch on Netflix right now, so check it out!