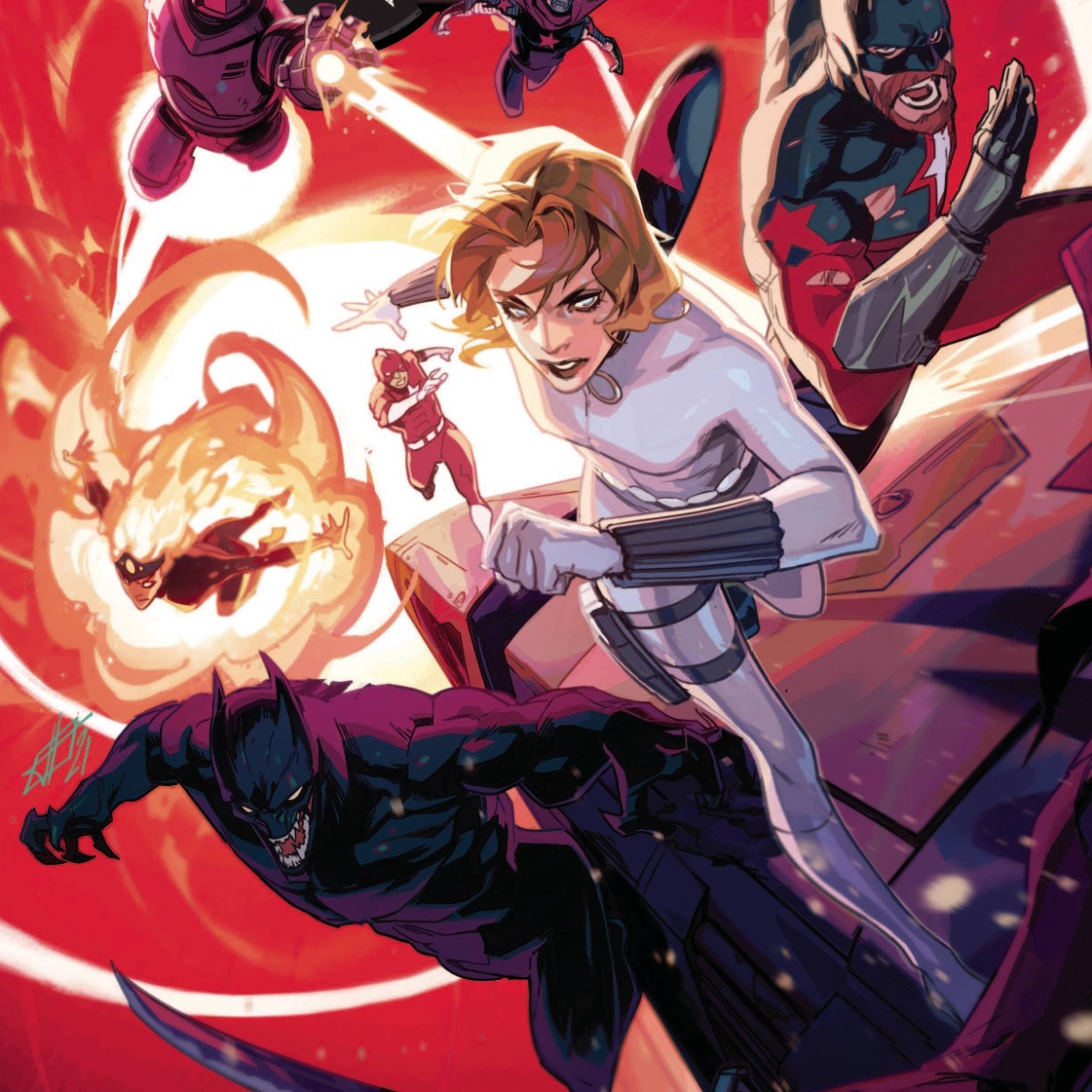 With Black Widow introducing the likes of Yelena Belova and Alexei Shostakov to the big screen, it's perhaps no surprise that Russia's Avengers are finally getting the spotlight in this week's Winter Guard #1.
First appearing in the pages of Iron Man in 1998, Winter Guard is the team's first headline series in over a decade, though this issue makes it seem like more of a double-header between the aforementioned Belova and Shostakov (AKA White Widow and Red Guardian). When the two are targeted by their former allies in the Winter Guard, they're forced to fight for their lives and maybe even help set things right with them. But there also may be a traitor in their midst…
In addition to being a new Winter Guard series, it's also technically a spinoff of Jason Aaron's Avengers, currently undergoing the "World War She-Hulk" arc that prominently features them. I'm not up-to-date on Aaron's Avengers, but I got the impression that it's using that storyline as more of a jumping-off point than a full tie-in, so I didn't really feel like I missed anything important while reading. You'll obviously get more out of this issue if you understand the full context—something something She-Hulk—but I don't think it's crucial.
As for this issue itself, it's an entertaining read. Putting White Widow and Red Guardian at the forefront of a new series is a canny move by Marvel, who likely knew those characters would be the breakouts of Black Widow thanks to the performances of Florence Pugh and David Harbour. However, I do wonder how suited this series would be for an MCU fan curious to seek out their comics, because it gives you enough context to follow along but doesn't exactly hold your hand and explain things either (for example, Red Guardian is referred to as Natasha's ex-husband when he was her surrogate father in the film, and there is no introduction to any of the other Winter Guardians beyond their on-page descriptions). That's not the fault of writer Ryan Cady necessarily, who fares well with what he's given, but his script does expect you to have at least a passing familiarity with the characters involved so that it can focus on the main action.
Jan Bazaldua's art is good, with sharp visuals definitely enhanced by Federico Blee's colors and shading, giving the linework added dimensionality that it might have lacked otherwise. There are some panels in particular that really have a near-photorealistic quality to them that I found impressive. The prologue of the issue is drawn by Djibril Morissette-Phan, but it doesn't really stick out as looking that out of place because of Blee's coloring, once again proving the point of how important a color artist can be for the visual continuity of a book.
Winter Guard #1
Credits
Writer: Ryan Cady
Artists: Jan Bazaldua (main), Djibril Morissette-Phan (prologue)
Color Artist: Federico Blee
Letterer: VC's Ariana Maher
Cover Artist: Toni Infante
Credits (cont)
Editor: Sarah Brunstad (with Alanna Smith)
Publisher: Marvel Entertainment