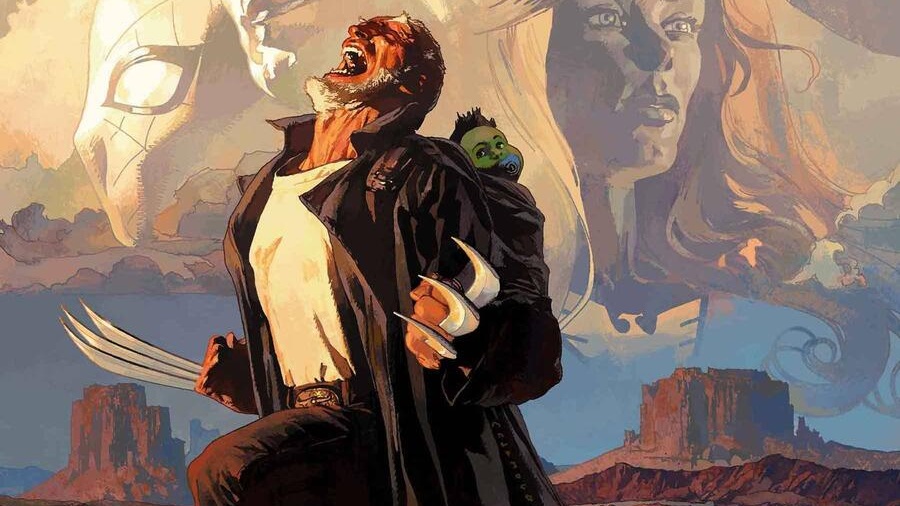 This week, Marvel Comics returns to a world where many of Marvel heroes have been killed off. That's right; this week we head back to the Wastelands. For those unfamiliar, the Wastelands was introduced in the third volume of Wolverine by Mark Millar. While the arc ended in 2009, the character returned in his own series in 2015's Old Man Logan.
Wastelanders: Wolverine #1 finds our hero trying to live a peaceful life with his adopted son Bruce Banner Jr., and Logan is questioning if he has made the right decision to spare the life of the youngest Banner. As he makes his way across the Wastelands, he finds himself face to face with some familiar foes, including one who has had a bit of a power-up. 
If you enjoyed the stories that have taken place in this dystopian future, then Wastelanders: Wolverine #1 is the book for you. As a one-shot, it doesn't require much investment. The story is completely self-contained with an ending that feels final for at least one character. Also, newcomers to the series can jump right in and enjoy it without needing to worry about the backstory. 
Steven DeKnight keeps much of what has made the character successful in the past. After murdering most of his friends and allies, Wolverine is dark and brooding. However, there is a bit of dark comedy as Wolverine must remind baby Bruce that he is not allowed to eat human flesh. Sticking with the idea that Wolverine has become a man of few words, the dialogue is minimal. Instead, DeKnight allows Ibrahim Moustafa's art to do much of the heavy lifting.
Moustafa's art and Neeraj Menon's colors hearken back to the previous series. The color pallet is muted, and the lines have a smudged feel that fits the story. Even the character designs are hardened and look as if they have not bathed in weeks. Again, these designs suit the story perfectly as these characters worry less about looking their best and more about survival. The panels are filled with space and lots of it, which is fitting for the name of the book. 
With limited dialogue and fast-moving action, Wastelanders: Wolverine #1 is a quick read. It felt that the story had ended just as quickly as it had started. Fans of the Old Man Logan character will get more out of the story than a casual reader. However, the story is intriguing enough that those who have never read Old Man Logan before can use this as their entry point into the character.