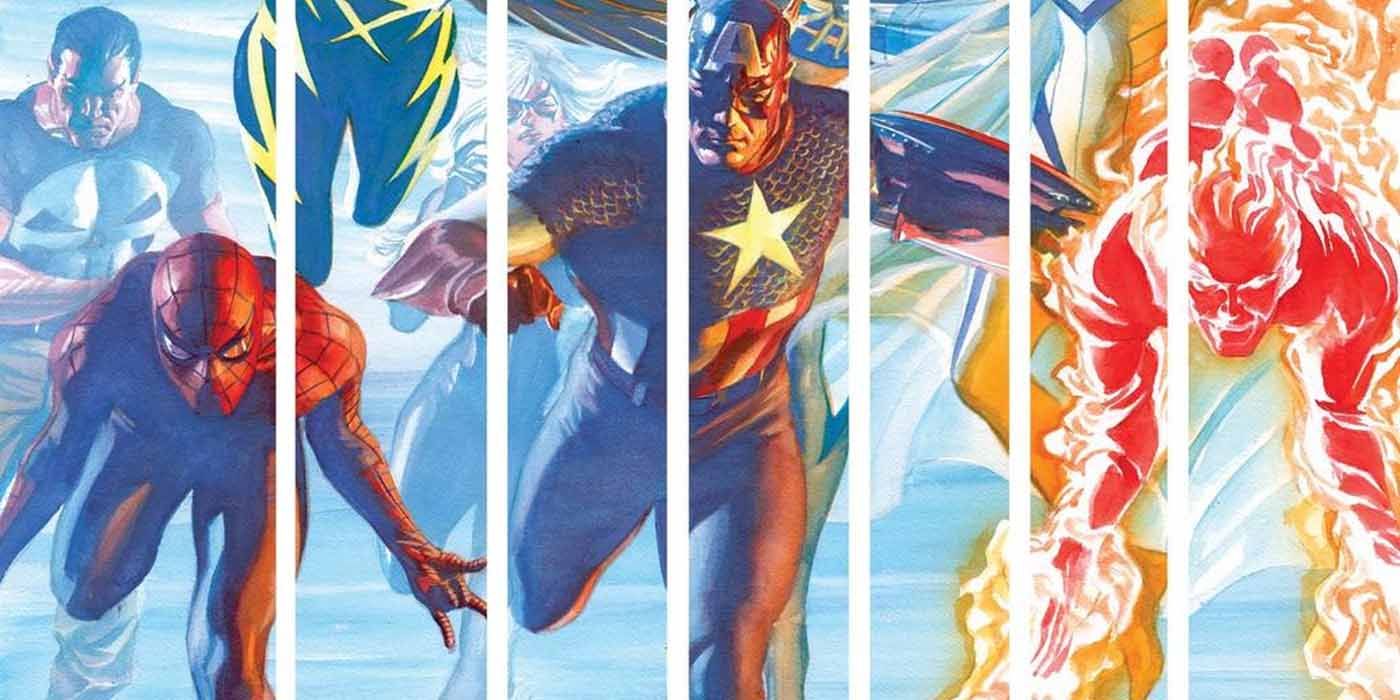 The Marvel Universe is filled with both big adventures and big personalities–which
have led to some of the best-written stories over the years. But what if I were to tell you that even small adventures may find the lives of superheroes intertwined in ways that they do not even realize? That is the concept that Kurt Busiek and his team put together for The Marvels #1. 
The story starts in 1947 in French Indochina. Several gun runners and military leads are meeting to discuss the latest criminal enterprise. While that is the start of the story, it is not long before we time travel through several touchpoints before landing in current-day New York. It is here that we meet Kevin Schumer: a seemingly ordinary man who gives "hero" tours to tourists. However, he has more connections than are obvious at the beginning, and he might be onto something big.
Kurt Busiek's concept is an interesting one. This idea that many things that heroes deal with are connected on a certain level can spawn a litany of stories. However, this is a series that is going to be a slow-burn. It will require patience from readers who are looking for an instant payoff. The first half of the book is filled with quick introductions before we are whisked away to the next point. While the characters in those brief encounters are all well-known, trying to ascertain their connections to the main story is difficult. However, it is Busiek's talent that keeps The Marvels #1 readable (although there is a particular interaction between Steve Rodgers and Carol Danvers that is rather cringe-worthy). 
I'm not familiar with the artist Yıldıray Çınar's previous work, but he does a serviceable job. There are a few panels where some of the figures feel a little stiff, but the colors are bright and inviting and draw your attention to the right parts of the panel. The layout of the panels makes it easy to follow the story, and there is a natural feel to many of the transitions. 
While I loved the original Marvels (1994) run, The Marvels #1 just doesn't hit at the same level for a couple of reasons. First, the lack of Alex Ross in interior art leaves a void that no artist would be able to fill. Second, I dislike the way the heroes are brought down off the pedestal that they are put on in Marvels. Some of that could be fixed as the story begins to unfold, but, for now, The Marvels #1 fails to live up to its predecessor's high standards.