I am in love with foreign film (to me a foreign film is anything that isn't English, except for Welsh films because, you know, being Welsh) and my collection is growing all the time. I have films in my little DVD drawer that have never seen the light of day so doing a segment like this here and there will give me a reason to rip off the cellophane and give them a watch! So, without further a'do, let's start!
Name : Survivor Style 5+
Country: Japan
Language: English/Japanese
Release Date: 2005
Writer: Taku Tada
Director: Gen Sekiguchi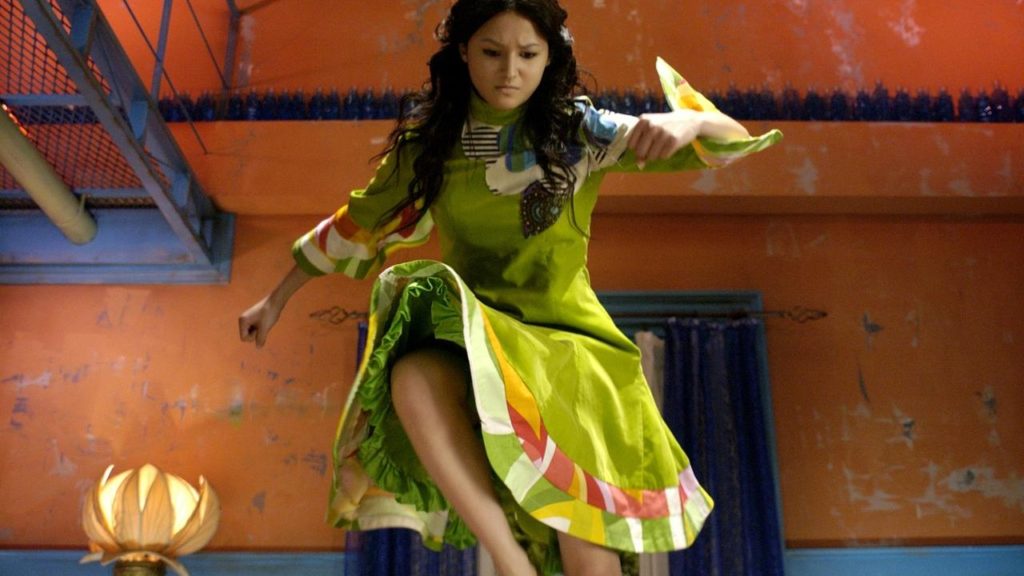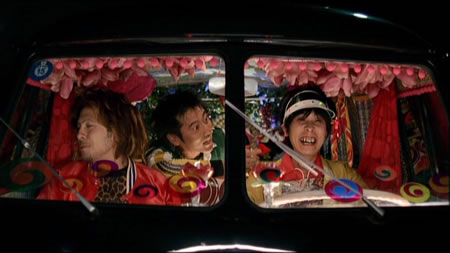 The Plot
Survivor Style 5+ is about five bizarre stories, all of which have different characters and different scenarios, none of them connect in any shape or form but eventually become intertwined, which results in surreal and weird circumstances. The characters include a man (played by Tadanobu Asano) who is continuously trying and failing to get his wife to stay dead; a self-absorbed ad agency creative who has the worst, and I mean THE WORST advert ideas; a British hitman (played by none other than VINNIE JONES) who only wants to know everyone's function in life and also his translator (bless him); three criminals with two of them having this really awkward sexual chemistry and an unfortunate office worker and father who is left to believe he is a pigeon after a stage hypnotist is murdered on stage during his performance.  Each and everyone's stories intertwine throughout the film, rather than all at once.
Opinion
Survivor Style 5+ is  completely bizarre but it isn't 'weird for the sake of being weird'. There is a plot and there is logic to it at the end. Yes, it's crazy and can seem to be all over the place but there is a clear point to it all and a moral for you to mull over. It's a vibrant, colourful film full of energy and amazing characters, it's a definite feast for the eyes. Of course there are some exaggerated parts but it deals with with everyday life realities such homosexuality, life, death and identity. To me, the film's message is that everyone's life is a little bit crazy whatever your scenario is. Any critique you will read about this film will not do it justice, mine certainly doesn't, but that's a good thing, nothing you read gives away anything and what you do read is all true and honest – it's insane, jaw dropping, colourful and oh so Japanese.
Main reason I watched this film? Well it has Vinnie Jones in it and also Tadanobu Asano, one of my favourite actors. After seeing him play masochist king Kakihara in live-action film Ichi the Killer (review coming very soon) I was really looking forward to see him in a different role and he did not disappoint!!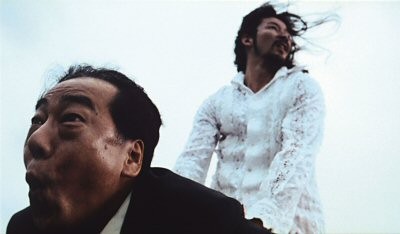 9/10
This film might not be for everybody, but it's most certainly worth a watch….and it has Vinnie Jones in it…I can't really ask for more from a Japanese film.