Netflix released the first official trailer for The Punisher this week, though it left us all hanging on one very important question: When the heck is the series actually available to stream?
Apparently, film magazine Total Film may have the answer. Though all recent signs have pointed to November — including the rapidly scrambled letters NOV at the end of the trailer — MCU Exchange reports that an upcoming issue of Total Film lists the premiere date as October 13.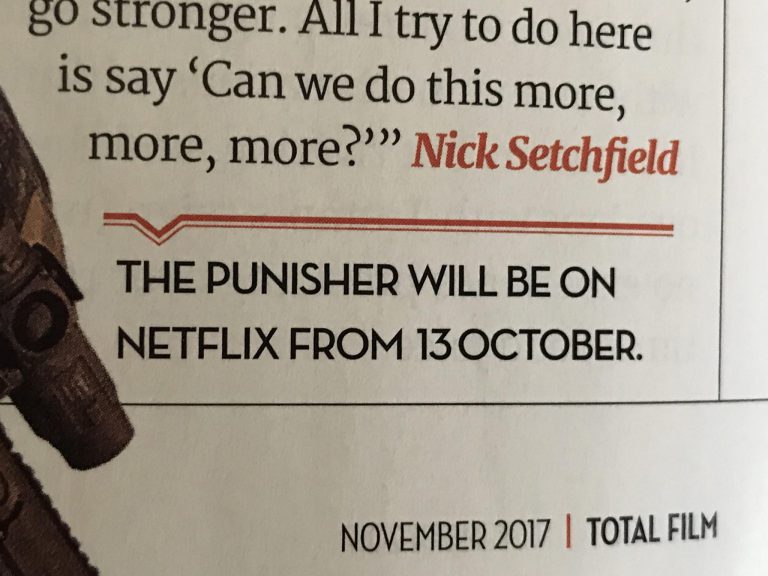 October 13?
OCTOBER 13?
THAT'S ONLY THREE WEEKS AWAY!
It may be a misprint or some other mistake, but I certainly hope not. Ever since Frank Castle totally dominated in Daredevil season two, hype for The Punisher has only kept building. The Rogues Portal staff has talked about how Netflix will probably release The Punisher as a surprise — and this (maybe) confirms that. If the October 13 release date is real, then the streaming service wants to get this series to us sooner than expected…
And that would be amazing. In case you missed it, you can catch the new trailer for The Punisher below. Prepare yourself for a lot of violence and a lot of emotions… and a really intense urge to blast Metallica for the rest of the weekend.
https://www.youtube.com/watch?v=lIY6zFL95hE