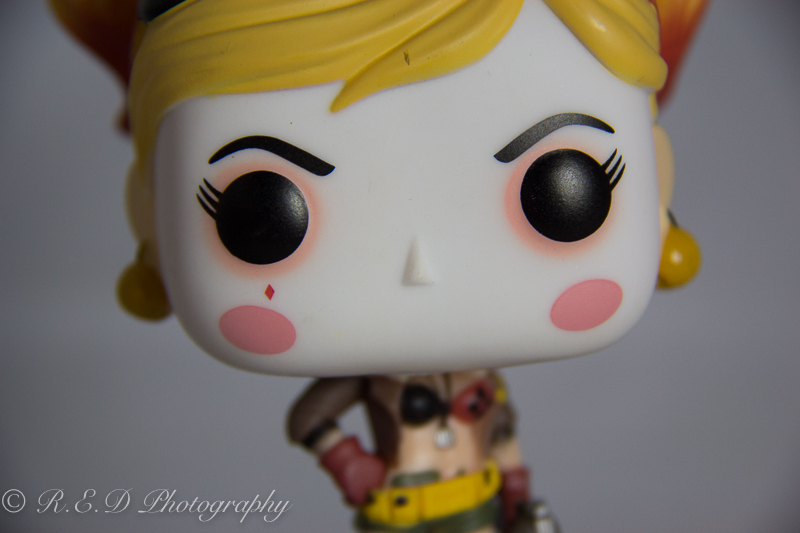 With the second wave of Funko Pops coming out very soon I wanted to show you guys the DC Bombshells range that Funko has to offer, as well as show off my very own Harley Quinn DC Bombshells Funko Pop! I love the complete line and I wish I had room in my bedroom to collect them all, but alas I have minimal amount of space. If Funko Pops are not to your taste but you would like to own a DC Bombshell in some other form then I suggest picking up the DC Bombshells statues. They're incredibly detailed and are amazing designs!
DC Bombshells
DC Comics Bombshells refers to a line of statues released by DC Collectibles depicting DC Comics Superheroines in a retro 1940s look based on designs by Ant Lucia. The line has further expanded to encompass variant covers of DC Comics, licensed memorabilia such as art prints, T-shirts and mugs and their own ongoing comic book.
The characters you can collect include:
Poison Ivy
Batwoman
Hawkgirl
Catwoman
Supergirl
Harley Quinn
Wonder Woman
Katana
The Joker
You can also collect the sepia version of Supergirl, Catwoman and Hawkgirl.
Harley Quinn
Harley Quinn is a flamboyant super-villain and an adversary of Batman usually recognized as the Joker's girlfriend, although she has had her own strong solo career. Born Harleen Quinzel, she had been working as a psychiatrist at Arkham Asylum where she was assigned to the Joker and fell in love with him. This led to her adopting her own costumed persona, adapting the word harlequin, to assist him escape and cause further mayhem.
The Funko Pop
I love my little funko pop! I love how vibrant her hair is, it just pops right at you. She looks so sassy with the pose they've given her too. One drawback is that she's a pain in the ass to keep up, she does fall of her little platform a lot of the time. I love the adding of the goggles and I love her little outfit, she does fit the bill as a 1940's badass! This was the last time I took images in a the tiny studio and I think it'll be my last for a while. That studio is a pain in the ass to put up!
You can buy your own Harley Quinn DC Bombshells Funko Pop here