My Funko Pop collection is growing by the day even though there I have no room for any of them!! It's always a nice feeling when you find a Funko Pop that you've always wanted!! But do you know what's even more exciting than finding Funko Pops you really want? Finding out what Funko Pops are coming up!! With new films, new cult television shows and characters being created, the Funko Pop world is growing all the time!! From Quentin Tarantino films to Cabbage Patch Kids, the Funko people cover everything! So, what do they have in store for us currently?? Here is part 1 of what I'm sure to be many posts in upcoming Funko Pops!
Megaman
Characters:
Megaman
Rush
Proto Man
Dr Wily
As some of you may know (if you've read any previous articles) that I'm a massive fan of this adorable little character and have found myself playing the game religiously lately. The Funko Pops are adorable and this is clearly just the first wave!! There are so many other characters they could make into Funko's, I feel their holding back (just like they did with Dragon Ball Z) and will be releasing another wave later on in the year!
Scott Pilgrim Vs. The World
Characters:
Scott Pilgrim

Ramona Flowers

Knives Chau
Here comes the truth train! It took me quite a while to get into Scott Pilgrim. I didn't understand it at first and I thought 'How are they going to get through seven exes without making the film boring? The more I watch the more I'm starting to warm up to it. It might not be my favourite film in the whole entire Universe but I shall still get the Funk Pops, which I believe is still just the first wave, I'm expecting a second wave to come out since there is quite a few characters that would make great Funko Pops! Knives and Ramona's hair look amazing as Funko Pops.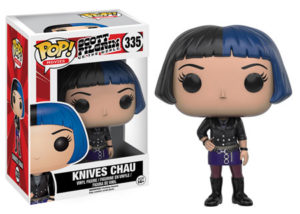 Archer
Characters: Unknown
How exciting is this?!  Honestly I do not know what characters their going to use first but I'm pretty (almost definitely sure) they will have Archer and Lana, maybe Pam…I hope…anyway Archer is a fantastic piece of animation and it's downright funny.  It made me fall in love with Danger Zone and Kenny Loggins. Pam and Cheryl are some of my favourite female cartoon characters so hopefully I can add these two characters to my collection!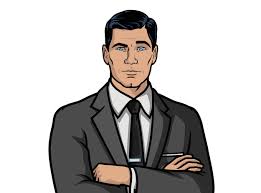 A Clockwork Orange
Characters: Alex DeLarge (probably)
A Clockwork Orange is a cult classic among film buffs and one of Stanley Kubricks most controversial and popular film. The costume itself is now iconic and one of my go-to Halloween costume every year (it's such a cheap costume and you will find droogs out everywhere on Halloween). I think this will be like Poet Anderson Funko Pop where it will be just one character and one character alone. I cannot wait for it to upcoming Funko Pop to come out!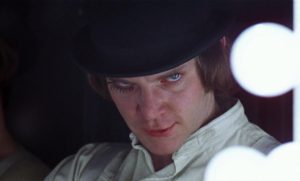 Which characters would you like to see being made into Funko Pops? Comment Below!