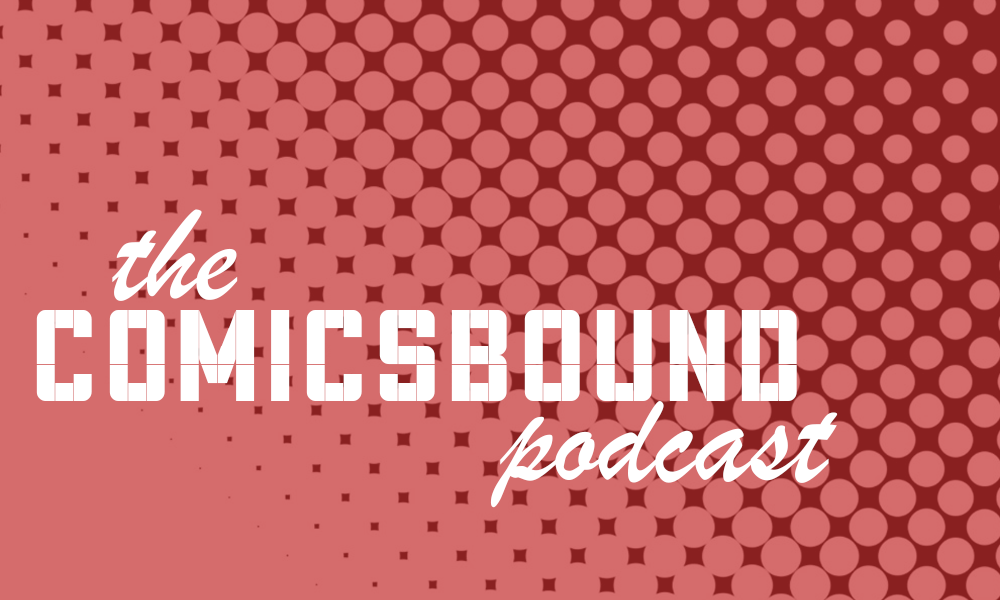 Comicsbound Ep 20: Glitterbomb, Luke Cage, Mister Sinister… Oh my!
Oh hay! The whole gang is back together on this week's show… can I get a HELL YEAH!!!!?
Insha, Lan, and Stephanie catch up with each other and talk news this week like Luke Cage being mere days (ok… like two weeks) away, Brie Larson as Captain Marvel (we can't stop talking about this), Wolverine 3's villain, and Gord Downie & Jeff Lemire tackling a comic book together.
Comics we talk about:
Glitterbomb #1, MMPR: Pink #3, Jonesy Vol. 1, Detective #940, Black Panther Vol. 1, Big Guy and Rusty Robot, Future Quest #1, Catwoman (the last of Genevieve Valentine's run), and more.
Comicsbound is:
Stephanie Cooke – @hellocookie
Lan Pitts – @pittsed_off
Insha Fitzpatrick – @benwyyatt